Jane Surtees
Jane Surtees is the loving and caring wife of racing legend John Surtees. The British Formula One champion was the only racer to win motorcycle Grand Prix and Formula One titles. He died aged 83, with his beloved wife Jane and daughters Edwina and Lenora by his side.
Family Statement
"John, 83, was admitted to St Georges Hospital, London in February with an existing respiratory condition and after a short period in intensive care he passed away peacefully this afternoon.

"His wife, Jane, and daughters, Leonora and Edwina were by his side.

"It is with great sadness that we announce the death of our husband and father, John Surtees CBE."

"John was a loving husband, father, brother and friend.

"He was also one of the true greats of motorsport and continued to work tirelessly up until recently with The Henry Surtees Foundation and Buckmore Park Kart Circuit."

"We deeply mourn the loss of such an incredible, kind and loving man as well as celebrate his amazing life.

"He has set a very real example of someone who kept pushing himself at his peak and one who continued fighting until the very end.

"We would like to thank all the staff at St George's Hospital and The East Surrey Hospital for their professionalism and support during this difficult time for us.

"Thank you also to all of those who have sent their kind messages in recent weeks. Funeral details will be announced in due course."
John Surtees had a long list of triumphs in both four and two wheels, by far his biggest of all was his beautiful family. Jane Surtees, a former nurse who served as a sister in the intensive care unit and their three beautiful and incredible children.
Daughters Edwina and Lenora and son Henry born on February 18, 1991.
Twice Married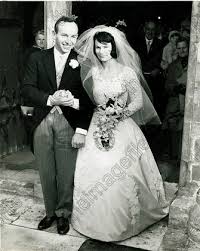 John married twice; he married his first wife Patricia Burke at St.Cross Church, Winchester in February 1962; subsequently, he and Jane married in 1987, by that time his racing career was over, but he re-lived his racing years around 1999 when his son Henry became interested in racing.
Racing, Horse Riding, and Rowing
Jane Surtees, on the other hand, became very supportive of her daughters' sports interests; Lenora in horse riding and Edwina was into rowing. She hit the road with the girls to their training, and John and Henry went the opposite way to kart race training.
"We turned to motor racing, and I became his mechanic, van driver, manager, and sponsor all rolled into one. I can't say his mother was thrilled, but I was excited about it. My daughters were horse riders, and every weekend my wife and daughters would go one way, and Henry and I would be off karting." John said.
All three of the Surtees children had to manage their studies with their training. Their son was a straight A student, Lenora and Edwina were pursuing degrees at Newcastle and Cambridge.
Henry a marvelous boy!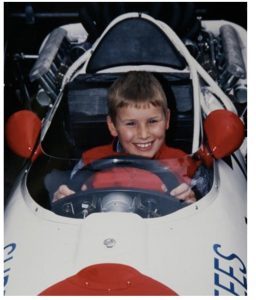 Henry eventually switched to racing cars; first to Formula Renault UK series, subsequently competed in Formula three and eventually Formula two. Henry Surtees, an outstanding young man, and world class racer had inherited his father racing genes.
Unfortunately, Henry's life was cut short. He was 18 when he died on July 19, 2009, during a Formula Yeo race at Brands Hatch when was hit by a wheel from the car of Jack Clarke after he spun into the wall, and his wheel broke its tether, bouncing back across the track colliding with Henry's helmet.
Saving Lives
Henry was rushed to the hospital, but he was already brain dead. Henry Surtees passed away the following day. His organs were donated and save many lives including the lives of small children. The decision wasn't easy, but Jane knew it was what Henry would have wanted.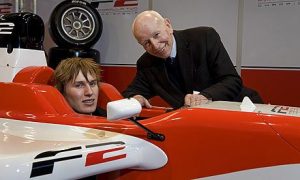 "We were told that Henry's organs could be used to save other people," recalls John. "My first response was to say: No! I want to keep my boy whole.' But Jane, who had been a nurse, felt differently. Life's decisions. They come at you under such pressure. But I thought, OK, if it can help somebody else live on " He pauses, his voice cracking. "Henry's heart and lungs were too damaged, but his heart valves went to young children, and we have been told that his liver, kidneys, and pancreas have found suitable homes, that he saved many lives."

'When it happens, it's so horrendous; you're not rational actually. But I remembered later that when Henry had applied for his provisional driving license, he'd put a cross in a box to be an organ donor.