Meet Janira Kremets, another hot Tecate Ring that will for sure steal the spotlight in Las Vegas where boxers Manny Pacquiao and Floyd Mayweather will finally fight!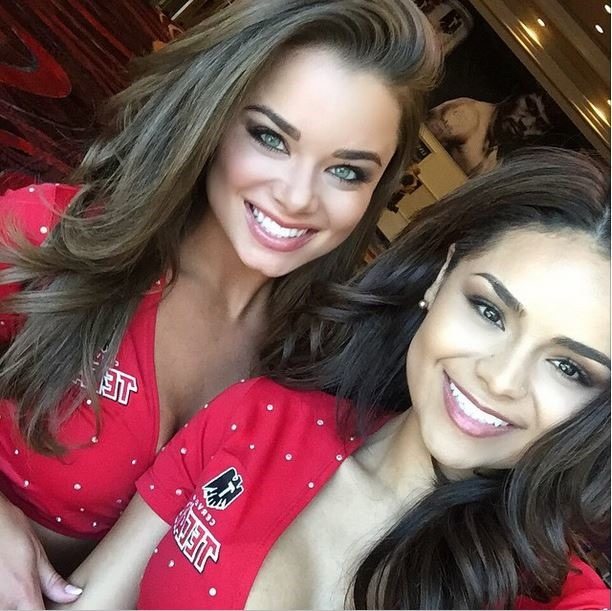 24-year-old Janira Kremets, is the 5'6" Tecate Ring Girl also known as Champagne Katie on Facebook. Janira comes from Cuban, Mexican and Lebanese roots and was named Senora Makita in 2014. According to her Linkedin profile Janira works  as a front desk attendant at golds gym in Las Vegas.
Based in Las Vegas  model Janira Gaxiola-Kremets has posed in various magazine covers, she weights 105 lbs. measures are 34" bust, 24" waist, 34" hips, pure perfection!
Find her on Twitter here