Vanessa Golub
This stunning brunette is Vanessa Golub; she is one o the four hot Tecate ring girl that will make any man go out of their freaking mind!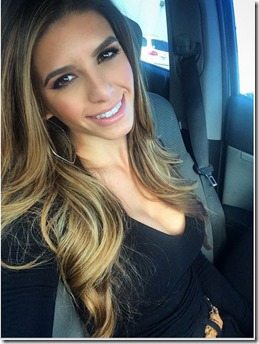 27-year-old Vanessa Golub Ferrara from Sunny California graduated with a degree in Communications Studies from California State University in 2011. In addition to modeling, Vanessa worked at the BCBG MaxAzria Group; did some marketing for Intersect Beverage.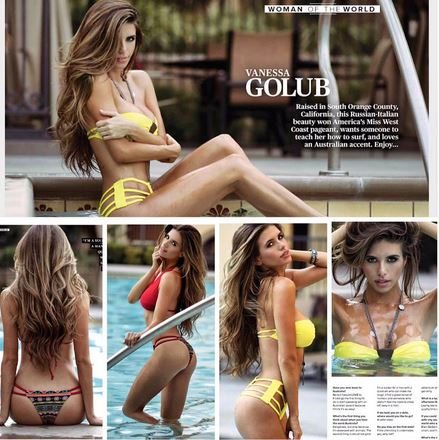 Furthermore, 5'9" Ms. Golub from Beach Nigel, CA was the voice of Brown Forman's vodka brands; her measures are 34" (bust), 24" (waist), 34" (hips). Won the Miss Mint 400 contest and represented the West Coast at the Miss California pageant.
And here comes the bad news.. She has a boyfriend, his name is Ryan Wetherell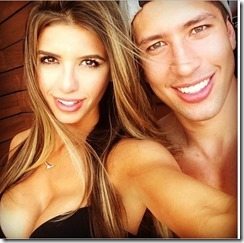 Moreover, follow her on Twitter here