Anne Tretter
Anne Tretter is the stunning wife of NFL player, JC Tretter -whom you know best as a center with the Cleveland Browns.
Anne's husband has been a Browns starter the past three seasons after spending the first four years of his career in Green Bay.
Born Joseph Carl Tretter Jr. on February 12, 1991; the New York native played college football at Cornell, where he obtained a degree in labor relations.
He was Originally drafted by the Green Bay Packers in the fourth round of the 2013 NFL Draft. He signed with the Cleveland Browns as an unrestricted free agent on March 9, 2017.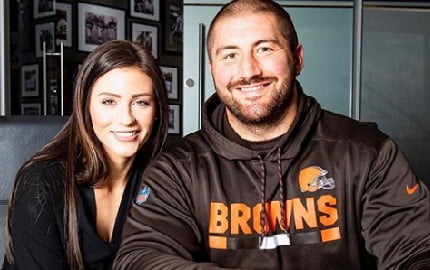 The 29-year-old has had a big year, not only was he recently named president of The National Football League Players Association, but also became a married man. Meet his gorgeous wife, Anne Tretter. The two tied the knot in February of 2020. The couple dated for about three years before getting engaged in 2019.
Anne Tretter who goes by Anna Tretter was born Anna Maloney and is originally from Clarkston, Michigan. According to social media, she attended Clarkston High School. She is the oldest of four children, her siblings include brother Joe and sister, Katie. She also has another brother who was born with down syndrome.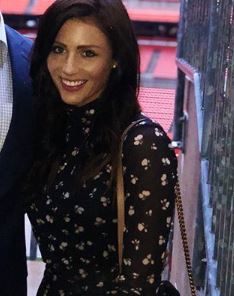 Anne Tretter ins't only a pretty NFL wag, this chick has brains. She graduated from University of Michigan Ross School of Business in 2015 -where she obtained her BA in Organizational Studies and German, as well as a minor in Asian Studies.
In 2013, she joined the Center for Positive Organizations as a +LAB fellow and in 2014, she helped launch the first annual Positive Business Project. In her senior year, she led the PBP student team and developed the first Detroit Positive Business Project.
After graduation, she began her professional career with Deloitte Consulting's Human Capital practice, where she served as a consultant. She later worked at Aviatra Accelerators as an Engagement Specialist and was a People Strategist at Race Ahead CLE LLC. According to a profile, Anne Tretter is the current Director of Marketing at Wisr Inc.
Anne Tretter is also active on social media, find her on Instagram here.