Jennifer Develin
Jennifer Develin is the pretty wife of NFL player James Develin the fullback player for the New Orleans Saints who also used to play as a defensive end at Brown University prior to the NFL.
Develin was born on July 23, 1988 in West Chester, Pennsylvania to parents Jim and Donna Develin who are the proud parents of James sister Nichole.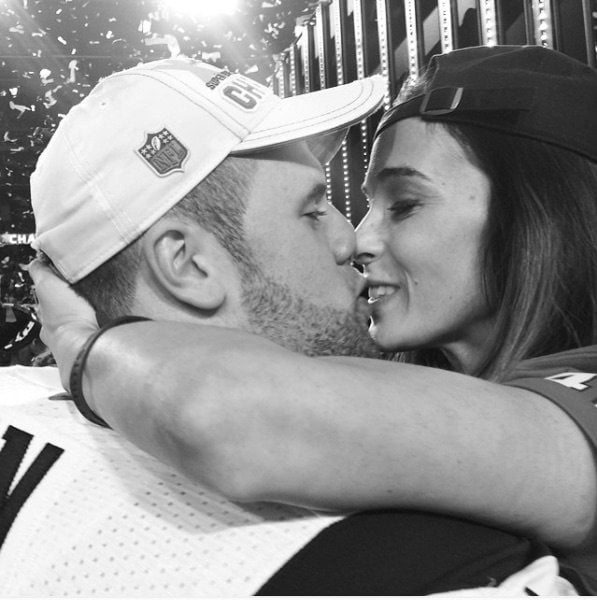 James attended at Boyertown Area Senior high School and Brown University where he graduated with a major in engineering. He started his professional career with the AFL, first signing with the Oklahoma City Yard Dawgz and then the Florida Tuskers of the UFL.
Finally in 2012, he signed with the New England Patriots, who assigned him first to the practice squad. Subsequently promoted to the active roster.
Without any further ado, Check out Jennifer Develin's 10 Facts you need to know.
Mrs. Develin was born Jennifer Waddington.
Holds a B.A in communications, theater, public relations and Marketing from Temple University.
Graduated in 2010 from temple, where she also was a member of the cheer leading squad.
In 2008, was a live events inter with the Philadelphia 76ers.
A year later became an advertising account management intern for Tierney Communications, before becoming the events and promotions coordinator at Caesars Entertainment.
She was promoted to database/direct marketing coordinator at Caesars in 2010.
In November 2012, left Caesars and joined the MCG: Market Connect Group.
On July 06, 2013, Jenny and James Develin tied the knot.
She gave birth to their adorable son James III on February 4, 2016.