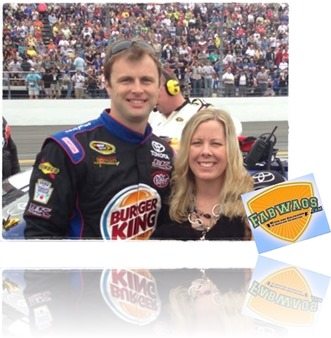 I wish there was a better news to introduce you to Jennifer Kvapil, she is the wife of Travis Kvapil, the NASCAR Sprint Cup series driver who was arrested at his home in Mooresville, North Carolina in  connection with a domestic dispute between him and his wife.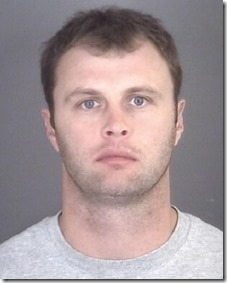 According to reports Travis was arrested after Mooresville Police Department said officers responded to a 911 call, He was booked at the Iredell County Jail and then released under a $1,000 unsecured bond. He is facing charges of assault and false imprisonment.
37-year-old Travis Kvapil is married to 36-year-old Jennifer Kvapil born Jennifer Kind on December 15, 1976 in Milton, Wisconsin to Willard and Bonnie Kind.  Jen Kvapil graduated in 1995 from Milton High School.
Jennifer and Travis Kvapil reside in Mooresville, NC with their there beautiful children, daughter Kelsey and sons Carson and Caden.
You can find Travis Kvapil's wife Jennifer on Google+ here