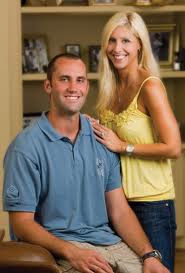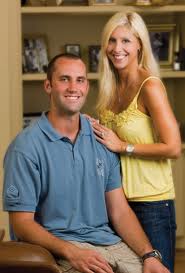 Laurie Leigh Flynn and Matthew Rutledge Schaub were married on February 23, 2008 at 4:00 p.m. at Peachtree Road United Methodist Church in Atlanta, Georgia. How did this couple meet? They met at a charity golf tournament hosted by an Atlanta Falcon's player. Laurie was a cheerleader for the Falcons and Matt was a benchwarmer for the Falcon's too. Of course, Laurie didn't recognize him as he'd only started in two games in three seasons. They started dating, and their friends thought they were a great couple, but they weren't so sure about it. But finally they realized  they really were made for each other and much to the joy of their friends, got married.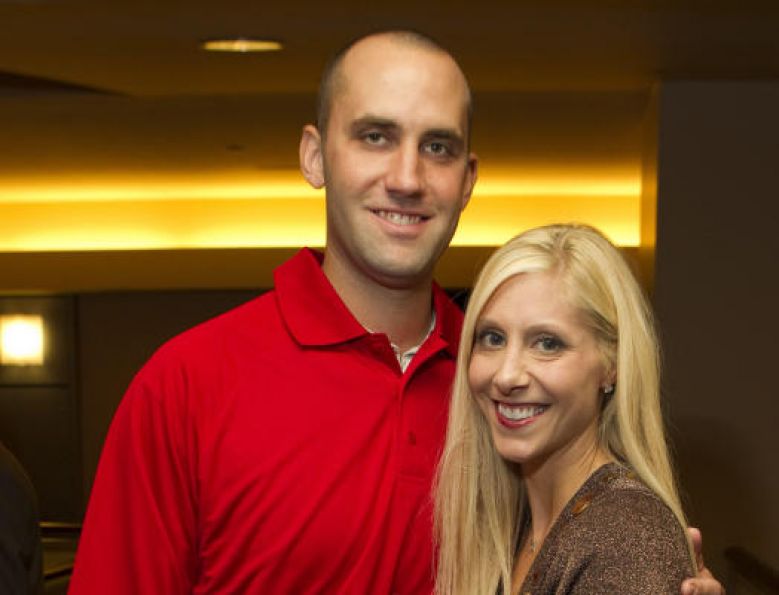 Laurie, whose birthday is on May 7, has been a cheerleader since high school at Thompson High School in Birmingham , Alabama. She was also a member of the squad at Auburn University. From there she went on to be a cheerleader for the Atlanta Falcons.
She's been on every list of football players hot wives and you can see why from the pictures below. In March of 2010, she gave birth to a daughter, Monroe and in 2011 they had twin daughters Makalya and Mackenzie. Inspite of how busy her girls must keep her she always has time for their charities and she and her husband are very generous.
Unfortunately, fans are very fickle, and a few reportedly showed up on Tuesday at his house to protest his poor play for this season. Police were called to help clear up the fracas.  He must be happy to have the love and support of his beautiful wife and young daughters.
Photo Credit: Gene Ho