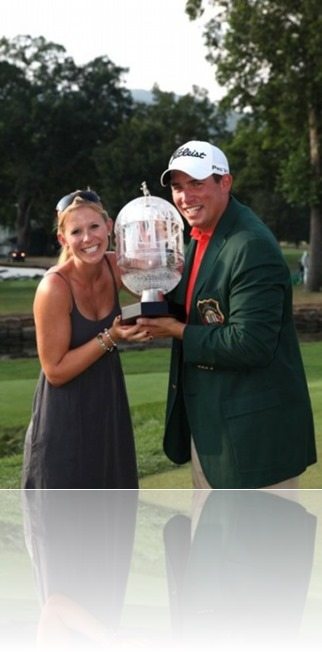 Pin
Jennifer Stallings  one of the newest Fab WAGs in the PGA tour is the beautiful wife of Scott Stallings who claimed the tittle at the Farming Insurance Open, where Jennifer was spotted carrying their adorable son in her arms.
Jennifer's hubby Scott Stallings was born n Worcester, Massachusetts. He attended Oak Ridge High School and Tennessee Tech where his dreams of becoming a golfer began to lead the way.
Stallings turned pro in 2007 and even though he has two win on his record, the future is looking pretty promising for this young golfer.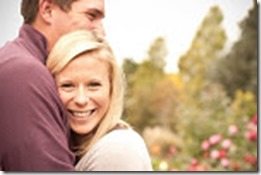 Pin
29-year-old Jennifer Stallings was born Jennifer White in Oak Ridge, TN, She met Scott since he was an adorable 5-year-old boy who recently moved in to Oak Ridge. When they found each other in middle school, they began to well, sort of dating, but Jennifer said that because she wouldn't kiss him, he dumped  her. They rekindled their relationship in high school, but broke up once again. Not for long though.
Jennifer wanted to get into social work and chose Tennessee, not far was Scott at Tennessee Tech, they started dating and this time it was something serious.
Scott and Jennifer Stallings got married on August 25, 2007 in Tennessee, the same year he turned pro which meant that Jennifer was on the course most of the time, putting her dreams on hold.
"She's a huge part of the team," said Stallings. "She's been incredible since we've gotten married".
"She makes my job so much easier. I don't have to worry about anything. The laundry is done. The travel is done. She, in my mind, is the unsung hero — the person who doesn't get credit for anything, but yet she does the most difficult job".
"Yeah, I play, and I'm the one everyone sees. She does stuff that nobody else wants to do. She's my wife and I love her to death. She's the best partner anyone could ever ask for."
Jennifer found out she was pregnant in 2012, she gave birth to her adorable baby boy Finn Bradley Stallings in February, 2013. The family of three for now reside in Knoxville, Tennessee.
You can follow Scott Stallings' amazing wife Jennifer Stalling on Twitter here, and you don't want to miss her blog here.