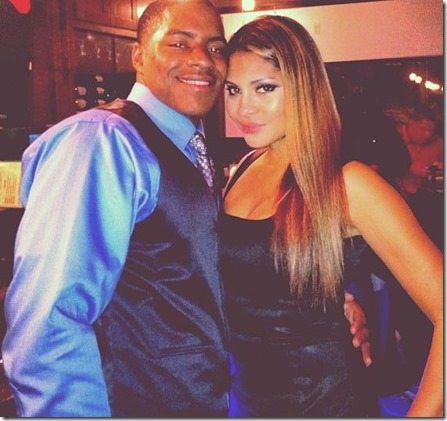 These are the kind of NFL news we like! Major congrats for Miss Jessica Martinez who will soon become Mrs. DeShawn Shead's wife! The 25-year-old cornerback and his now fiancée have been making headlines as he might have made one of the most romantic and public proposals in NFL history!
Following the Seattle Seahawks win against the Denver Broncos in overtime, 26-20, in a rematch of Super Bowl XLVIII on Sunday; Deshawn had time to shower and get dressed, he then took his girlfriend out to midfield at Century Link Field, where he got down on one knee—on the Seahawks logo—and proposed!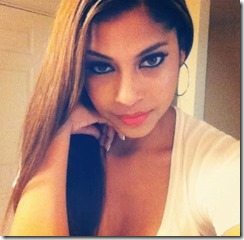 A few hours later he twitted: "She said yes" There were plenty of people there to witness this special occasion. According to her Facebook profile, lovely Jessica is from Sammamish, Washington and is currently residing in Seattle, Washington.
She was born Jessica Maria Martinez to Ricardo and Margaret Martinez May 2, 1986 at Seattle, Wash.; she has two sisters Lela and Gabriela. Jessica enjoys music and spending time with friends. She attended Eastlake High School and she was also an athlete! According to a profile she played in the women's soccer team for the Washington State Cougars.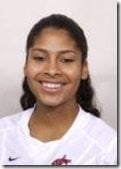 During her high school club career, she was a four-time letterwinner at Eastlake High School and named scholar athlete all four years! Jessica is 1/2 black and 1/2 Mexican. On Twitter she says she is a future lawyer, and we know an NFL player can always use one!
"Football is what brought me to Washington, for me to meet her, so I think this is a big part of our relationship," Shead told KIRO after the big moment.
During her freshman year in 2004, she did  not see action but was named to President's Honor Roll for fall and spring semesters. The following year, in sophomore she appeared in four games in the Cougar midfield, starting one. She was named to the 2005 WSU Athletics All-Academic Following year, she was selected as a 2006 Arthur Ashe Jr. Sports Scholar.
Congrats to the happy couple! Find the pretty lady on Twitter here, Instagram here.