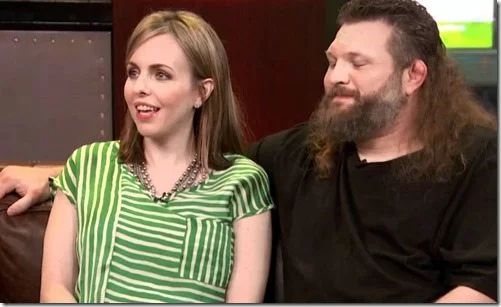 Meet lovely Jessy Nelson, she is the wife of UFC heavy weight champ Roy "Big Country" Nelson. She has been Ms. Nelson since 2009. Her husband was portrayed as the thorn in UFC President Dana White's side in the 10th season of the show.
Born and raised in sin city, the vet fighter has been active for over a decade. When he trains, he wears pink boxing gloves he inherited when they proved too big for Jessy.
Her 37-year-old hubby's right hand is enough to end anyone's night, and in the headliner of UFC Fight Night 39, it violently ended Antonio Rogridgo Nogueira's.
On his UFC profile you can find her hubby thgoutfully anwered, whe he was asked "Do you have any heroes?"
The only heroes I have are my friends and family (Wife) that support me and help me become a better person and fighter.
And that is absoutely 100% correct, Jessy is super supportive of her husband's career. Other things about Nelson that remain mostly unknown? The heavyweight dedicates a large amount of his time to training young professional fighters (they call themselves The Country Club). They're such a close group that not only does Nelson train them, but his wife, Jessy, manages their careers.
During an interview before the birth of their son, she said she would always support whatever decision he wanted to make in his career simply because she loves him; isn't that just out of a fairy-tale!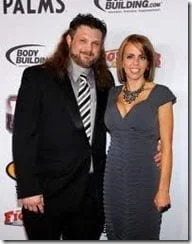 You might be surprised but her bearded heavy weight champ was actually a substitute teacher and used to work with children in before and after school programs.
Jessy and Roy became parents for the first time when she gave birth to the couple's only child, a son, named Jax.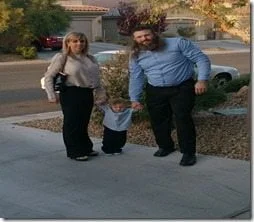 Earlier this year it was reported the heavyweight star had an interest to apply for the executive director position of the Nevada State Athletic Commission. After sitting down with his wife, Nelson made the decision to apply for the position in hopes of furthering the sport in his hometown. He also hopes to improve the working relationship between the UFC and theNSAC.
Be sure to stay tuned on more news about him and his family. You can find her hubby on twitter here.