Jill Werder
Jill Werder is the long-time wife of ESPN broadcaster Ed Werder; her hubby has been a staple working with the network since 1998.
Here is a small bio on Ed Werder
Jill's husband is known for his NFL coverage primarily on the Dallas Cowboys. He contributed to shows such as SportsCenter, NFL Live, Sunday NFL Countdown and Monday Night Countdown. Unfortunately, her husband announced he has been fired from his long-time post at ESPN.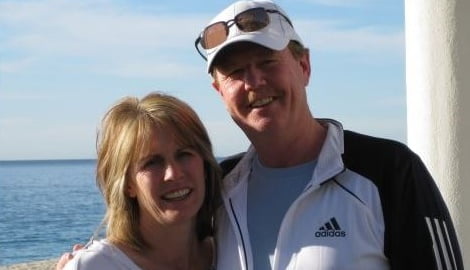 Ed Werder was born May 3, 1960, in Longmont, Colorado. He graduated in 1982 from the University of Northern Colorado in Greeley with a degree in journalism and communications.
To date, Werder possesses an extensive background in print journalism. He began his career working as a Denver Broncos beat writer for the Boulder (Colo.) Daily Camera from 1984-89. He then moved on as an NFL beat writer for the Orlando Sentinel in 1991 and was an NFL reporter for The National (1990-91) and a correspondent for Sports Illustrated (1987-95).
Werder was also the NFL reporter for CNNSI, CNN's Sports Tonight and CNN's Sunday NFL Preview, providing weekly NFL game coverage, as well as the NFC Championship games in 1997 and 1998 and Super Bowls XXXI and XXXII. Ed also covered 1998 Final Four and Major League Baseball's 1996 National League Championship Series.
Werder originally joined ESPN as a Dallas-based bureau reporter in September 1998. Since then he has become an annual contributor to ESPN's coverage of the NFL Draft and the Super Bowl.
Longtime Cowboys sideline reporter Ed was one of the 100 employees laid off during the ESPN's massive cut in 2017.; subsequently, on August 16, 2019, ESPN said they were rehiring Ed Werder.
Mrs. Werder
Jill Werder a hairstylist by profession, and Ed Werder have been married for decades and are the proud parents of two children daughter Christie and son, Brian –a police officer.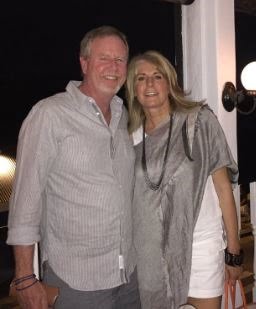 Jill Werder and her husband settled in Flower Mound, Texas, in 1992, when he took a job as the Cowboys beat reporter for the Dallas Morning News.
Christie
While her hubby did his thing as a struggling reporter, Jill Werder had to deal with their daughter's condition. According to an article, when Christie was about 12, she presented weird symptoms including 'insatiable thirst'  and she had also stopped growing. The worried parents took their daughter to a number of doctors. Doctor number six discovered Christie had a pea-sized tumor on her pituitary gland, the master gland at the base of the brain that releases hormones to control growth and various bodily functions.
Their daughter received radiation and made a recovery, that was until she turned 28-years-old in 2012. The same year she was set to celebrate her wedding, she had to undergo brain surgery to remove an angioma.
Jill's and Ed's daughter had the surgery after her wedding in order to be able to walk down the aisle by herself. Following the surgery, Jill Werder, Ed and new husband, Trey took turns holding vigil by her hospital bed. Their daughter was left as she had suffered a stroke and has been in rehab for years.
Christie says:
It's hard for me, because I look in the mirror and my face doesn't look like it used to look,"  "Because the muscles have changed. I finally came to terms with it. It doesn't look like the person that it used to look like, because I am not the person that I used to be."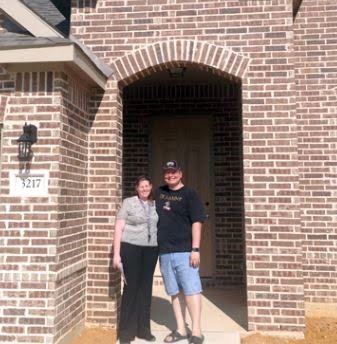 Then the family was hit with another hard news. This time it was Jill's son-in-law, Trey –who was diagnosed with colon cancer stage 4. Christie's husband Trey Bomar passed away on the morning of March 12, 2016, with Christie by his side.
You can follow Jill Werder on Twitter here.