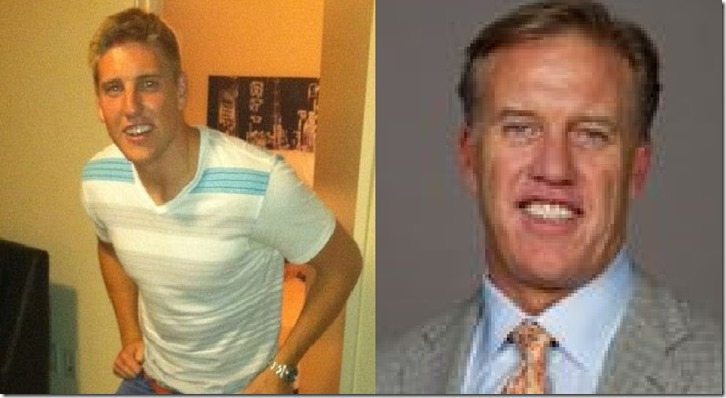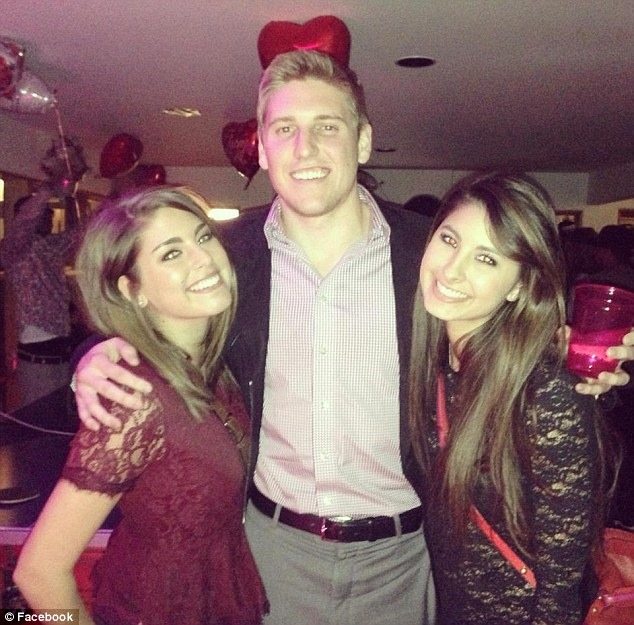 John Albert Elway III the hunky son of Denver Bronco's legend –and current executive vice president of the Broncos' football operations –John -who goes by the nickname Jack -has been arrested for allegedly dragging his girlfriend out of the car by her hair! Ouch!
According to gossip site TMZ, the young Elway was arrested in Denver after his girl claimed she was having a verbal dispute with the 24-year-old around 1:40 AM on May 31st when he stopped the car and things got violent.
The girl claims she suffered scrapes to both knees after she was pulled out of the vehicle by her hair causing her hair extensions and some of her real hair to be ripped out. She was also pushed down to the ground a second time after she attempted to get back to the car.
Elway III followed into his famous father footsteps as he is a former college quarterback who was a member of the Arizona State University football program but in 2009 he quit the team.
'He's just tired of football and wants to do something else with his life,' ASU coach Dennis Erickson said at the time. 'He made a decision, and we all understand it,' Erickson said. 'He would have played here eventually.'
The bail was set at $550 but he has nothing to worry about, his father who became an inductee to the Pro Football Hall of Fame in 2004 has an estimated net worth of $45 million in 2012. His charges include assault and disturbing the peace.
The victim has not been identified, but her attacker boyfriend who is a graduate of Cherry Creek High School currently lives in Newport Beach so we assume the girl is in her early 20's and could be a local. Other reports indicate Jack allegedly pushed his lady out of their moving car.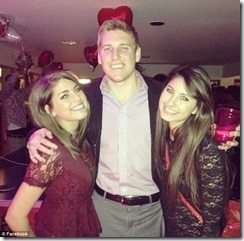 Jack has already been released but was scheduled to appear in court on Thursday. On his Facebook page, pictures of a couple of girls can be seen however both his Facebook and and Twitter account have been deleted.
You can find him on Instagram here.