Kelly Fitzgerald
This stunning young woman is Kelly Fitzgerald; she is the girlfriend of college basketball player Jordan Mathews. Her man is a guard for the Gonzaga Bulldogs at Gonzaga University in Spokane, Washington.
Surely, first and foremost you want to read about Jordan's gal, but just before that, check something facts about him.
The first thing you need to know is that 6'4″ Mathews was born on June 22, 1994, in Los Angeles, Cali.
Second is that Mathews graduated in 2012 from Santa Monica high School, in fact, he was rRated 24th-best shooting –guard, All-State selection, and second team Cal-Hi Sports Division.
Finally, Jordan is a senior at Gonzaga.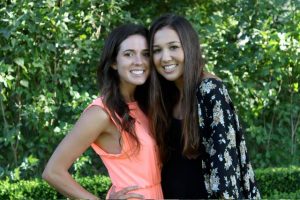 In conclusion after having said that, let's check out Kelly Fizz!!
Cali girl Kelly Fitzgerald is one of three children born to Kathryn and Joseph Fitzgerald. She has two brothers Jack and Teddy.
Attended at Dana Hills High School, where she excelled in varsity track, volleyball, and soccer.
She is currently a midfielder at the University of California, Berkeley.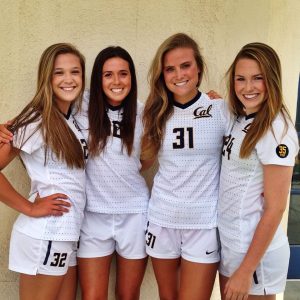 5'5″ Kelly made a Pac-12 All-Academic honorable mention, and was selected for the U19 "Best 11 and won U19 US Youth Soccer National Championship in 2012.