Julianna Holt
Julianna Holt also known as Julianna Hawn Holt is the wife of Peter Holt, who until March, 2016 was the Chair and CEO of the San Antonio Spurs, a position he has been in charge of since 1996, who better person to take his take in the organization than his beloved wife Julianna Holt.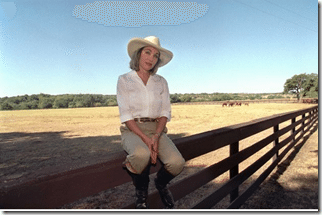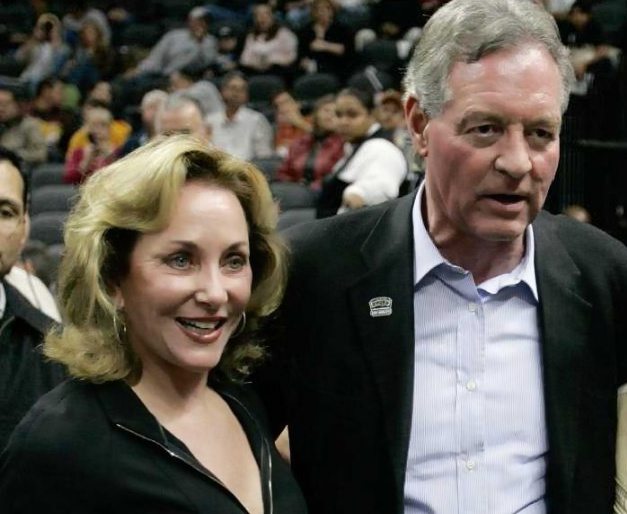 Let's welcomed some real Texas flavor. Who better to show us some southern flare than Julianna Holt! She is married to former CEO of Holt Cat and owner of San Antonio Spurs Mr. $80 million dollars worth, Peter M. Holt!
Julianna's hubby might not be exactly from Texas since he was born in Peoria Illinois, but! His family close history with the second most populous and the second largest state in the country dates from 1933! When his uncle William K. "Bill" Holt, moved to San Antonio to open a Caterpillar dealership and the rest is pretty much history!
Lovely Mrs. Holt is heavily involved in the quarter horse industry and runs a ranch in the Hill Country. She often has her horses bred at the famed 6666 Ranch in Guthrie, near Lubbock. In 2011 Julianna Holt's Great Broodmare Retired; she own the Hawn Holt Cross Triangle Ranch where breeders of running Quarters horses are an inspiration for some of the best broodmares in the world.
The couple tied the knot in 1985 meaning Julianna has been married to the 64-year-old businessman for 28 years! When Julianna Hawn Holt of Blanco, Texas, privately purchased the brilliant filly Higher Fire, it was only her most recent acquisition of a super star Quarter Horse.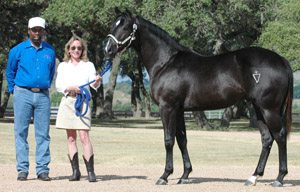 But it's not always about buying for Julianna Hawn Holt. She consigned the colt Valiant Hero at last year's the Ruidoso Quarter Horse Yearling Sale held over Labor Day weekend last year.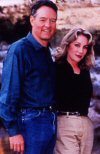 Holt was also the leading consigner there. She made headlines last year when she reportedly bought a horse to Zetas for $1M.
Holt and her husband Peter own the San Antonio Spurs of NBA fame, as well as Holt CAT of Texas, the largest Caterpillar distributor in the U.S. The Holts are well known and highly respected in their community, as they were recognized as the International Citizens of the Year presented by the World Affairs Council of San Antonio in February 2005.
Julianna and Peter are also art philanthropists as the SBC Center, which is the home of the Spurs, includes a major collection of contemporary art. The $1-million collection is the result of the Holts" mission to make contemporary art available to the public. The SBC Center is also the home of the San Antonio Livestock Exposition, as well as hundreds of community events.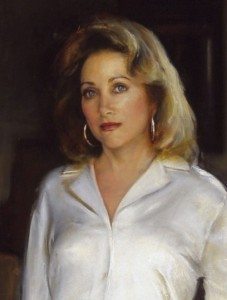 Julianna Holt was born October 17, 1947 in Nueces County, Texas to John David Hawn and Bette Ladd Tucker. Julianna and hubby Peter Holt have one daughter, Anna Corinna Holt born on June 15, 1984. Corinna Holt now Corinna Ritcher got married to Joseph Brian Ritcher Jr. on May 12, 2012.
And son Peter John Holt, 29, born July 2, 1986, both Corinna and brother Peter work at their family's business, Corinna is Vice President, Machine Division Product Support Sales and Peter John Holt as Vice President, Power Systems Division, Commercial Engine Sales.
Peter married Lauren Kate Caldwell on July 28, 2012, at St. John's Lutheran Church in San Antonio.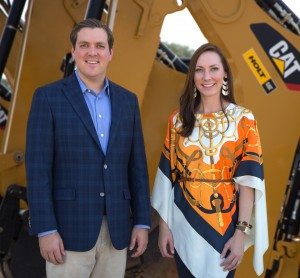 On March 9, 2016, The Spurs announced Peter Holt was stepping down as their CEO and chairman and that wife Julianna Hawn Holt will be taking his roles in the organization.