Julie Cousins
Meet the lovely Julie Cousins, also known as  Julie Hampton; she is the beautiful and impressive wife of Kirk Cousins, the NFL quarterback for the Minnesota Vikings. Cousins started his career in the NFL with the Washington Redskins.
Former Michigan State  Spartan Kirk Cousins was the 102 over selection drafted by the Redskins in the fourth round of the 2012 NFL Draft.
Kirk Cousins Parents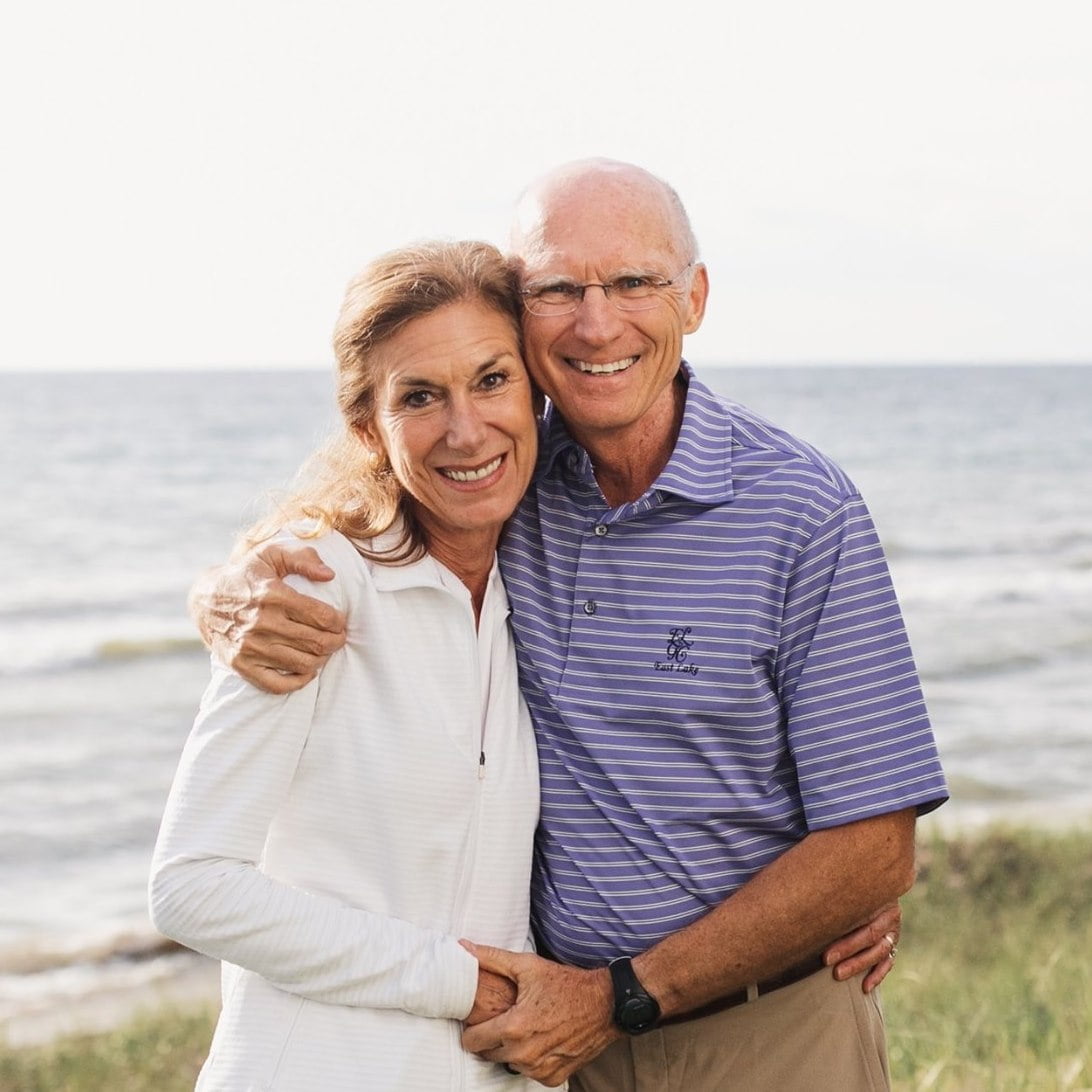 6'3 Kirk Cousins was born on August 19, 1988, in Barrington, Illinois; he is one of three children born to MaryAnn and Don Cousins, also proud parents to Kirk's siblings Kyle and Karalyne Cousins.
Kirk Cousins Mother MaryAnn Cousins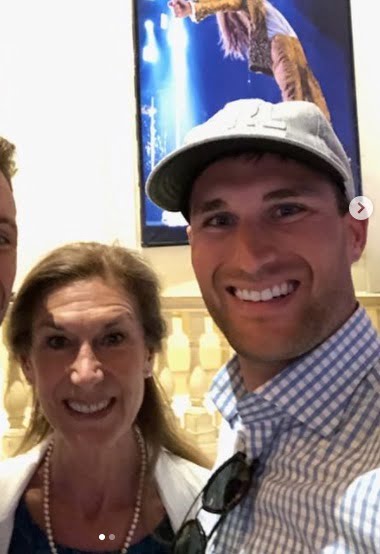 Kirk's momma MaryAnn Cousins was born MaryAnn Woodard on April 5, 1967. Mrs. Cousins graduated in 1979 from the University of Iowa College of Nursing before working as a flight attendant at Inflight Services in the United States. She married Don on June 9, 1984.
Kirk Cousins Father Don Cousins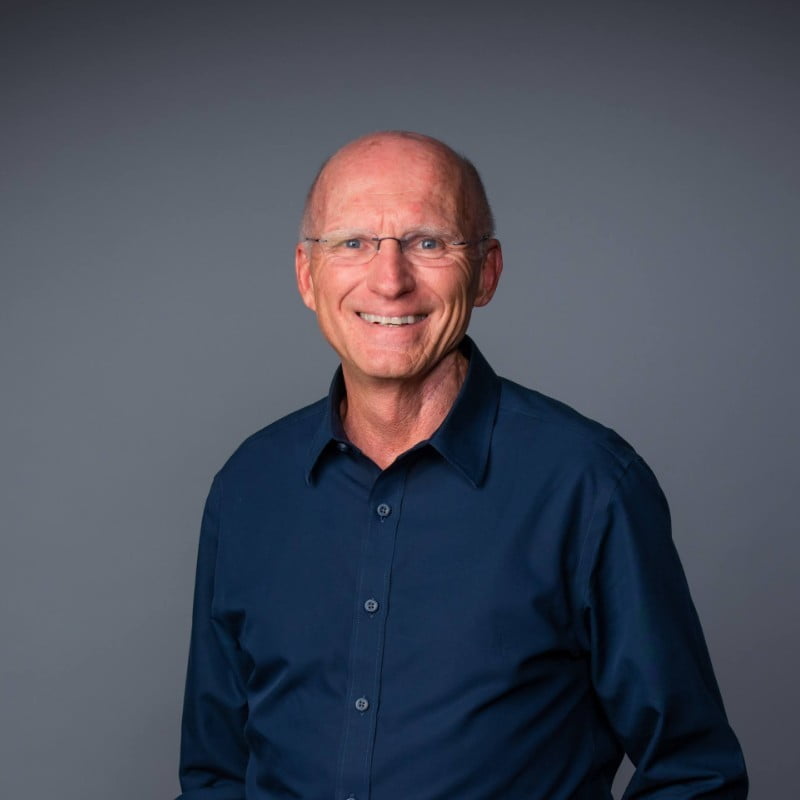 Cousins' dad was born Donald Craig Cousins on September 13, 1956. Don Cousins is a book author, founder, and president of Team Development; he graduated with a bachelor of arts in biblical studies in 1978 from Trinity International University. He served over three decades in the staff at Willow Creek Community Church; he is nowadays the lead pastor at Discovery Church.
Kirk Cousins Siblings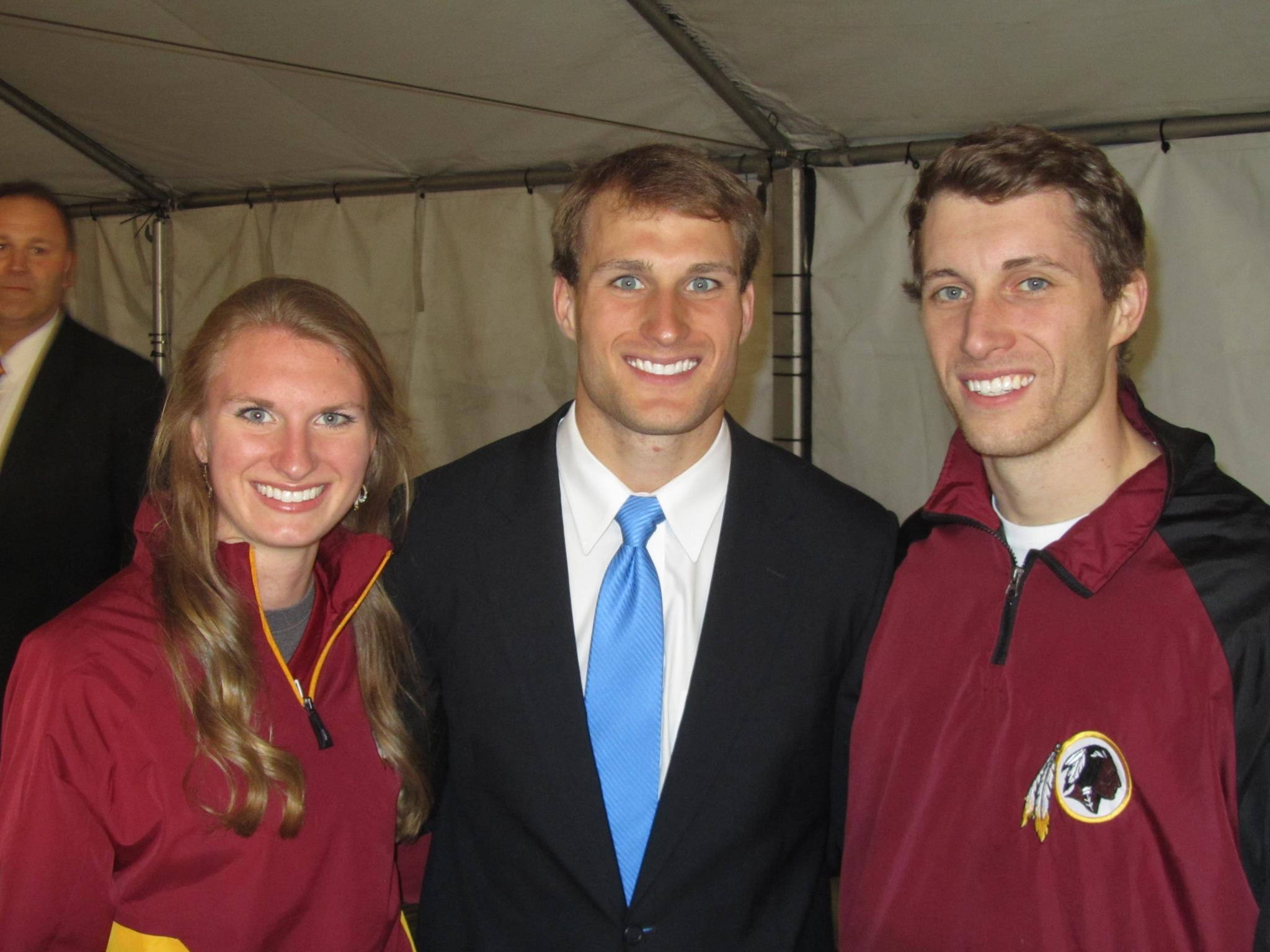 Kyle Cousins
Kirk Cousins' siblings are older brother Kyle Cousins and younger sister Karalyne.
Kyle Cousins was born on September 27, 1996; Kyle is now married to Heather, momma of their adorable daughter. Kyle graduated in 2009 with a B.A. in business from Calvin College in 2014, got his master of arts in biblical studies from Moody Theological Seminary, and 2017, received a short-term program, historical and Geographical Settings from Jerusalem University College.
Kyle is the Director at Mission Increase Foundation in Orlando; before that, he was the director of business development at Spraggings, Inc. He also worked at Neuropeak Pro and was a personal trainer at the State of Fitness in East Lansing, Michigan.
Karalyne Cousins
Karalyne Cousins was born on October 27, 1990. Karalyne, now Karalyne Cousins Blochberger, graduated from Michigan State University College of Human Medicine in 2017. She is a  family physician in East Lansing, Michigan.
Kirk Cousins NFL Career Timeline
Kirk Cousins was selected in the 4th round (102nd, overall) in the 2012 NFL draft by the Washington Redskins.
He signed his rookie contract with Washington on May 31, 2012.
During Week 5 of the 2012 season, Cousins made his debut against the Atlanta Falcons.
He was named starting QB for Washington on December 15, 2012, and for the rest of the season on December 11, 2013.
On March 1, 2016, Washington used the non-exclusive franchise tag on Kirk.
He signed with the Minnesota Vikings on March 15, 2018.
On October 2, 2018, he debuted with the Vikings against the San Francisco 49ers.
He signed a contract extension with the Vikings on March 18, 2020.
Kirk Cousins Record with Vikings
Kirk Cousins's record with the Vikings is 31-28-1 in 60 games. He has completed 1,400 of 2,043 passes for 15, 735 yards and 118 touchdowns.
Kirk Cousins Net Worth
According to Wealthy Gorilla, as of December 2021, Kirk Cousins' net worth has been estimated at $50 million. In addition to his NFL contract, Kirk Cousins earns around $2.5 million from his endorsement deals with Bose, Nike, Panini, and Lumen Technologies.
Kirk Cousins Contract
Kirk Cousins' two-year contract with the Minnesota Vings' is worth $66 million; he earns $33 million per year. The deal also included a signing bonus of $30 million, $31 guaranteed, and was signed on March 18, 2020.
In 2012, Cousins signed a four-year, $2,572,688, plus $472,688 signing bonus, annual salary of $643, 172.
The Franchise Tag Washington used on him in 2016 was worth $19,953,000.
The following year, Cousins and Washington worked on an exclusive franchise tag worth $23,943,600.
Kirk signed a three-year, $84 million contract with the Vikings on March 15, 2018.
Kirk Cousins Wife
Julie Cousins
Kirk and his pretty wife Julie met thru a mutual friend about two years ago, they dated for a year and a half, and by November 22, 2014, he proposed!!
The proposal made headlines; it happened on the balcony at the  Capitol building, you probably read about that, but in case you didn't know about that, here is how that went.
"I talked to my U.S. congressman from my home area in west Michigan, Bill Huizenga, who I had gotten to know a little bit," Cousins explained. "I called him to see if I could propose on the balcony of the Speaker of the House's office, because I had been there before and seen the view and thought it was a great view. He said they could set it up."

"I was extremely nervous," Cousins said. "On the way down driving the car, as we got close to the Capitol building I was holding her hand and she goes, 'Why are your hands cold and sweaty?' I said, 'I don't know,' but I knew it was because I was super nervous."

"I just mentioned the view; and told her how we'd gotten to know each other in this city and how we had good memories when we used to walk through the city on some of our earlier dates," Cousins recounted. He then popped the question before Julie could get suspicious. "I went down a knee before it got too sappy, before it got too awkward. I don't remember exactly what she said, but she said yes. That's all I needed to hear."
And here is the photo that immortalized that beautiful moment!!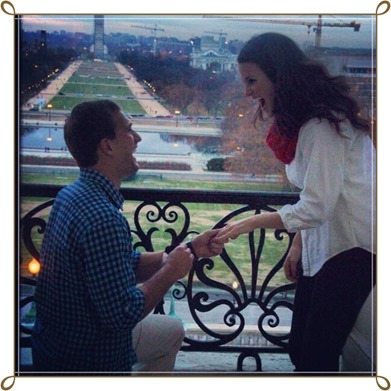 Then this..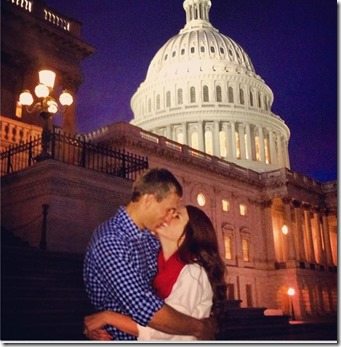 And the bling on Julie's finger… well done, Mr. Cousins!
Pretty Mrs. Cousins was born Julie Ann Hampton in September 1989 in Alpharetta, Georgia, to Mrs. Sue and Michael Hampton, the proud parents of Julie's older brothers Scott and Steve, both Georgia State University graduates, the same alma mater of their beloved father.
Julie and Kirk tied the knot on June 28, 2014, in Atlanta, Georgia.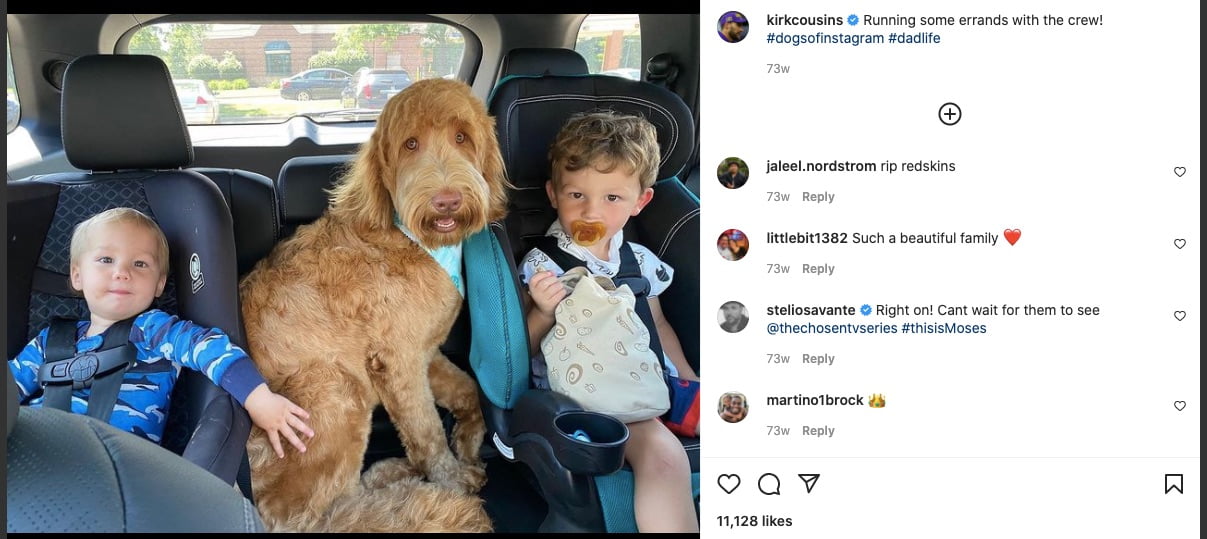 Kirk and Julie Cousins welcomed their adorable son Cooper into their lives on September 29, 2017; Turner, their second child, was born on March 10, 2019.