Kourtney Elizabeth Pogue
Kourtney Elizabeth Pogue is the hot wife of  MLB player Justin Turner, the third baseman for the Los Angeles Dodgers; he also played for the New York Mets, Baltimore Orioles, and the Cincinnati Reds. Prior to the MLB, Turner played college baseball for the Titans at the California State University in Fullerton.
Kourtney Pogue a hot blonde, and a UCLA alum has become known as Kourtney –with a K – on her Instagram, her bio: "Always late but worth the wait. Living out of a suitcase. UCLA alum. " where she also has over 29K followers.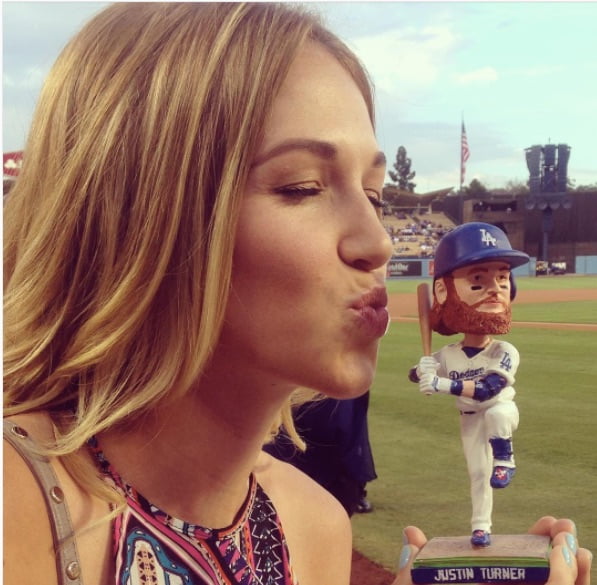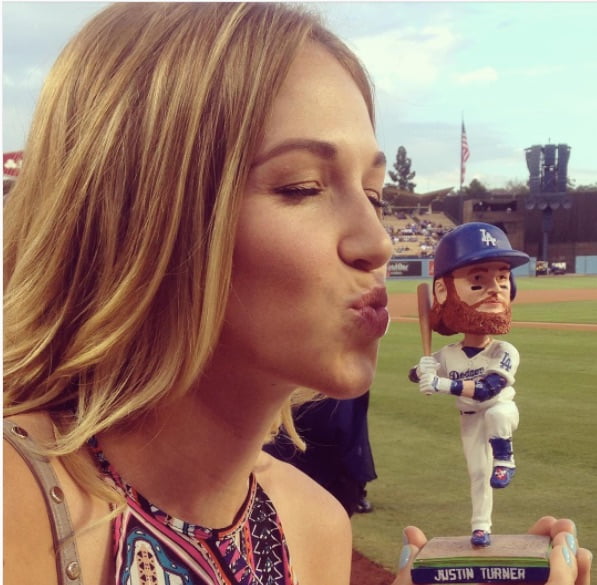 The self-proclaimed Sports junkie, describes herself as a Country girl and a Buffalo wing addict.
What FabWags found out about this gorgeous young lady is that she was born Kourtney Elizabeth Pogue on October 31, 1986, in Chesterton, Indiana; she is one of the children born to Anthony Pogue and Tina McDonald Pogue; also the proud parents of Kourtney's older siblings, Ryan and Kristin.
Kourtney's father, Mr. Anthony "Tony" Pogue, was 67 when he passed away on February 22, 2013.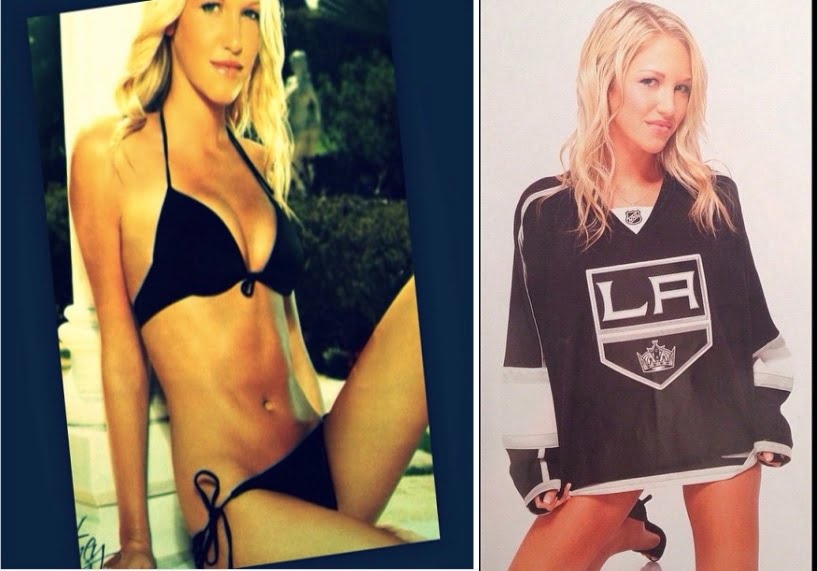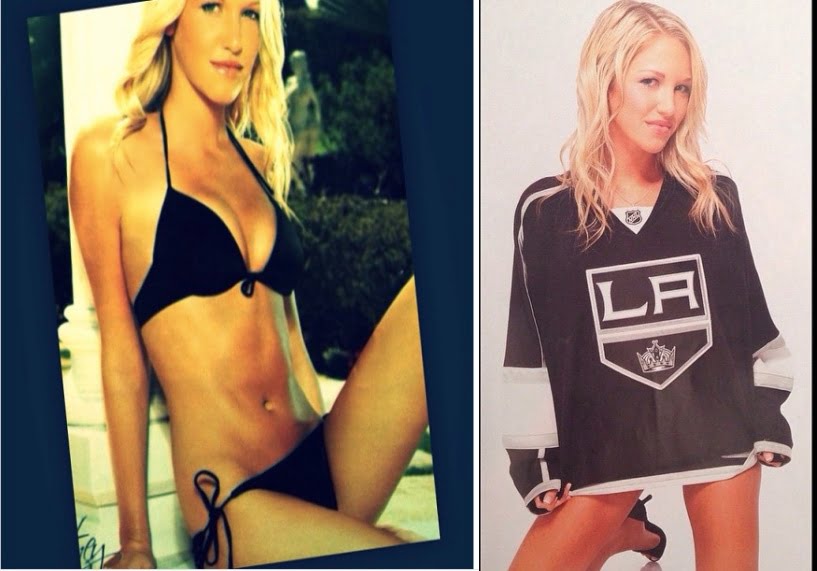 Ms. Pogue a former cheerleader for cheerleader for the Indiana Ice Hockey Team, NHL Ice Girl for the L.A Kings,
She was a contestant on Wheel of Fortune for Hawaiian Week, in 2008, and before that, Kourtney was a contestant at Miss Teen Indiana pageant.
Kourtney has some acting experience; she appeared in the 2004 t.v documentary Untold Stories of the ER, Not Another High School Show in 2007, and From Mexico with Love in 2009.
Kourtney graduated in 2013 with a psychology major from UCLA; prior to that, she attended Chesterton High School, from where she graduated in 2005.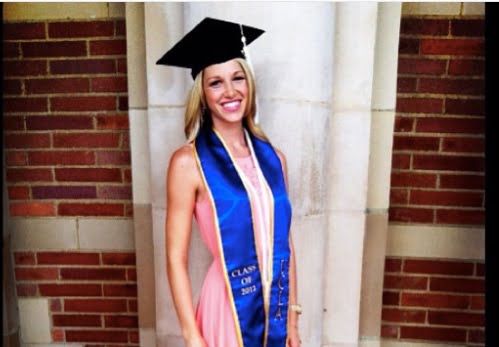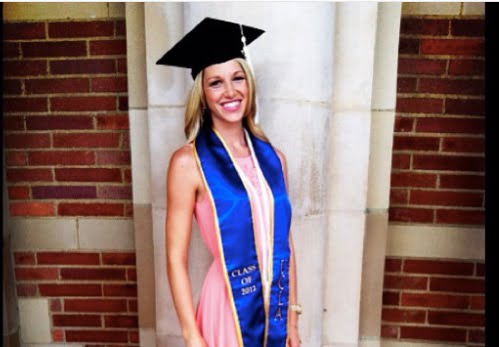 According to her Facebook page, she has been dating Turner since 2012; Justin took pretty Kourtney to the Grand Canyon on March 13, 2017, and there he got on one knee and proposed!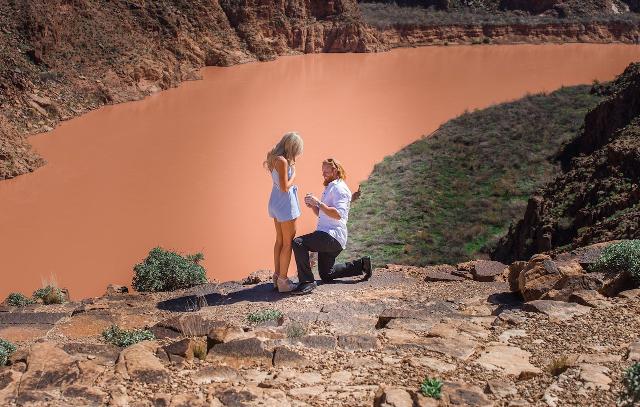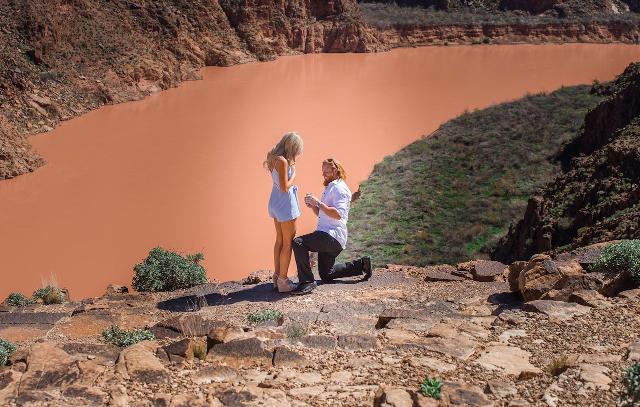 Justin and Kourtney tied the knot in December 2017.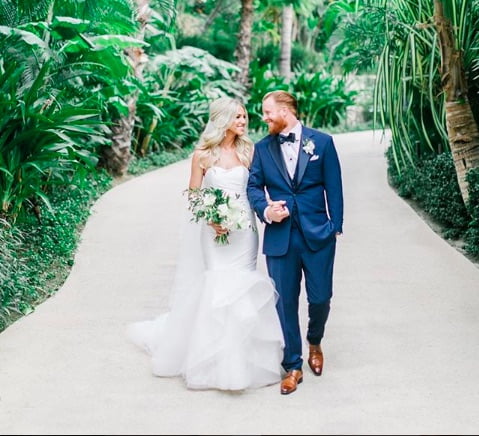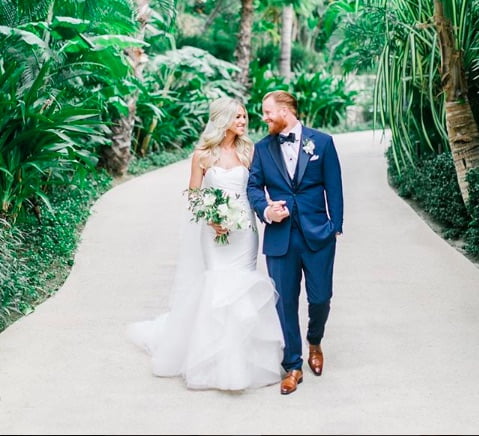 You can find her on Instagram here, Twitter here.