Rhayda Thomas
Rhayda Thomas is the proud mother of NFL player, Kamrin Moore -who is currently a Safety for the New York Giants.
Rhayda's son has been arrested after a woman accused him of stepping on her neck. According to reports Moore punched his victim leaving her unconscious and stepped on her neck. The woman has been identified as a love interest for the 22-year-old NFL player -with whom he's been living and got into an argument with over another woman.
The alleged domestic violence-related incident took place on Thursday in Linden, New Jersey. Moore has been charged with third-degree aggravated assault and to make matters worse, got suspended by the team pending further investigation.
The second year safety played in only two games for the Giants last year after being picked late in the 2018 draft. Born Kamrin Brian Moore on October 1, 1996; the Maryland native played college football at Boston College -where he was a three-year starter at cornerback.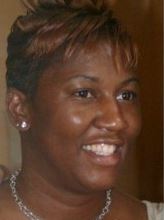 Kamrin is the son of Rhayda Thomas and has one older sibling. In 2011 a woman by the same name, Rhayda Thomas, was sent to prison for stealing federal funds while working for a Maryland school district.
The then 41-year-old was sentenced to 27 months in prison, followed by three years of supervised release, for theft involving a federal government program, in connection with a scheme to use federal funds received by her school employer to buy technology items for herself, her family and friends.
While serving as an administrator for the school system she stole Title I money — intended to provide classroom supplies and equipment for children in poor areas — and used it to buy personal items including televisions, iPods and a Nintendo Wii video-game console.
Last year, a 48-year-old Rhayda Thomas made headlines again; this time, Rhayda who worked at Project Empowerment, a program within the D.C. Department of Employment Services was being investigated whether she used her access to internal information about Project Empowerment to steal money from the program.
She can be found on social media as Rhayda Barnes.