Meet Katia Aveiro
Katia Aveiro famous brother is soccer star, Cristiano Ronaldo. She is the older sister, being Cristiano the younger of four siblings in total.
Their parents, Maria Dolores dos Santos Aveiro and José Dinis Aveiro had two sons and two daughters: sons Hugo and Cristiano and sisters Elma and Liliana Cátia also known as Katia Aveiro.
But Katia Aveiro is also a star on her own. She was born Liliana Catia dos Santos Aveiro on October 5, 1977. Katia Aveiro is very well known in her native Brasil, she is a singer. Katia Aveiro first lauchend her career under the name Ronalda in 2005.
Katia Aveiro first rose to the music scene making a reference to his brother's name. She released her first album in 2005, containing 11-songs. In 2006 she released Esperança –containing the hit song "Obrigada mano" –a song dedicated to her brother, Cristiano. In 2007 she released her third studio album "De corpo e alma."
In 2005 the family was devastated by the death of José Dinis Aveiro at age 52, due to alcoholism-related liver condition.
She was absent for five years and made a return to the showbiz in 2013, releasing her first single as Katia Aveiro, titled "Boom Sem parar." Her last single was released in late 2015, titled "Latina de cuerpo y alma."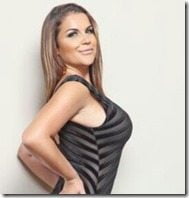 In August 2015, according to GQ, she announced she's hoping to compete in the annual EuroVision Song Contest. The professional singer who performed under the name Ronalda until 2013 and has released six studio albums, launched a Twitter campaign to represent Portugal in next year's contest in Sweden.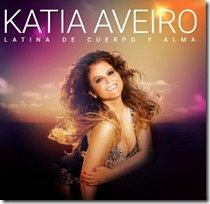 Katia Aveiro is the mother of two sons, Rodrigo y Denis. She keeps very active on social media and has over 60K followers on Instagram. Katia is also very supportive of her younger brother.
She recently defended her nephew when media criticized Cristiano's son would not pay attention to her father while he played and instead was seen playing videogames. Katia Aveiro took to twitter to say "At least he is there to keep company to his father, others would rather stay at home" She later added, "it's a kid, give him a break."
Katia also runs her own blog, you can check her out here.
You can find Katia Aveiro on Instagram here, Twitter here.