Rachael Roberts
Rachael Roberts is the lovely wife of professional boxer, Tony Bellew –who was recently defeated in his recent bout.
Rachel's hubby is a British professional boxer and a former three time ABA Heavyweight Champion. The 35-year-old was wiped out with a left hand by opponent Oleksandr Usyk.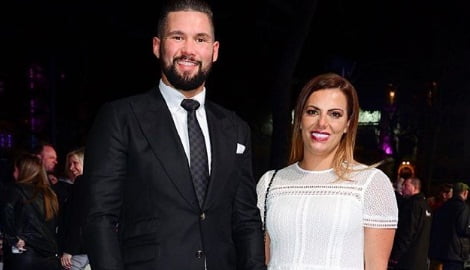 As a result his always loyal wife, Rachael Roberts lashed out her anger towards an arena staff who allegedly said "thank God for that" when he found out the fight was over. Roberts was caught on tape telling the bar staff member he was a "f***ing q***r" and a " f***ing f*g"
Born November 30th, 1982; Tony won his first ABA title in 2002. He made his professional debut against Jamie Ambler in October 2007, winning in the second round. The English boxer is known by his nicknamed "The Bomber" He became a Commonwealth Light Heavyweight champion. In addition he played the role of "Pretty" Ricky Conlan in the 2015 Rocky spin-off Creed.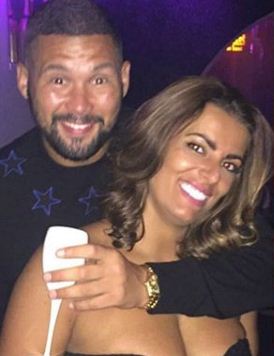 Rachael Roberts and Tony go a long way back, the two have known each other since they were young kids. The two have been together for years but became husband and wife in July of 2017.
Rachael is the mother of the couple's three sons, Corey, Cobey and Carter.
Tony has said openly he is not afraid of any man, he is however, afraid of his missus. He said while speaking about her, "She doesn't play around" "I've been around this girl since I was nine. Everything I feel, she feels." "And if you know my missus, you don't cross her!"
The wife and mom of three keeps busy at home caring for her boys, but she is also often seen attending her man's fights while vigorously supporting him. It's safe to say, Rachael Roberts is his biggest fan.