Keanna Keo
Keanna Keo is the lovely wife of NFL player, Shiloh Keo. Her Broncos Safety husband got himself into a bit of trouble with the law.
Though NFL Wags are known for being supportive of their man, we doubt Keanna Keo has her hubby's back on this one.
Earlier this year, the Everett, Wash. native was allegedly arrested in Idaho. The 28-year-old was busted on a driving under the influence charge.
Keo who is currently in his fifth year, was selected by Houston in the fifth round of the 2011 NFL Draft. He was the 144th overall pick.
He joined the Broncos as a free agent on Dec. 9, 2015. Keo played 55 games at the University of Idaho. His records include 358 tackles, 11 interceptions, 31 passes defensed, three forced fumbles, three fumbles recoveries and one sack. In 2013 he started 11-of-16 games for Houston. He finished with 60 tackles (49 solo), one interception and six passes defensed.
In 2014 and 2015, he compered in training camps for both Houston and Cincinnati, respectively.
According to his player page, Keo appeared in four regular season games and two postseason contests for Denver in 2015. Overall, he has played 46 career games and six postseason contests. That makes a total of 67 tackles, three interceptions and seven passes defensed in addition to 20 special-teams stops.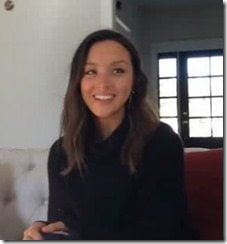 Keanna Keo formerly Keanna Moy, attended Centennial High in Boise. Accoridng to her LinkedIn, Keanna Keo is a graduate of the University of Ohio. She was a graphic design intern at the University of Ohio and is also a former account management intern. She holds a B.S., Advertising, Writing.
The couple met in Moscow while she was on the Vandals' dance team and an active Kappa Kappa Gamma sorority member. Keanna has been Mrs. Keo for the past five-years. Keanna Keo is currently a wife and busy mom of two adorable children. She and her hubby are the proud parents of two small sons: 4-year-old Kruz and 2-year-old Kingston.
Keanna Keo has proven to be the right match for the 200 pound Safety. She has been key in helping her man in the past. Shiloh was quoted saying
"She had a major role in this," "We'd get up every Sunday, go to church, then she'd watch games with me. She'd keep an eye on the injury list, see if a team needed a safety and really encouraged me to reach out however I could."
Keo was referring to his wife's help after he was release from the Bengals in September 2015. It was her who encouraged him to reach out to his former defensive coordinator. A tweet was enough for the Broncos to sign him days later.
Accoridng to the idahostatesman, she is currently expecting the couple's third child.
You can find the pretty mom on Facebook here.