Karen Lowry Sampson
Meet Karen Lowry Sampson, the lovely and amazing wife of college basketball coach Kelvin Sampson, currently the head coach for the Houston Cougars at the University of Houston. Coach Sampson previously was an assistant coach for the Houston Rockets and the Milwaukee Bucks.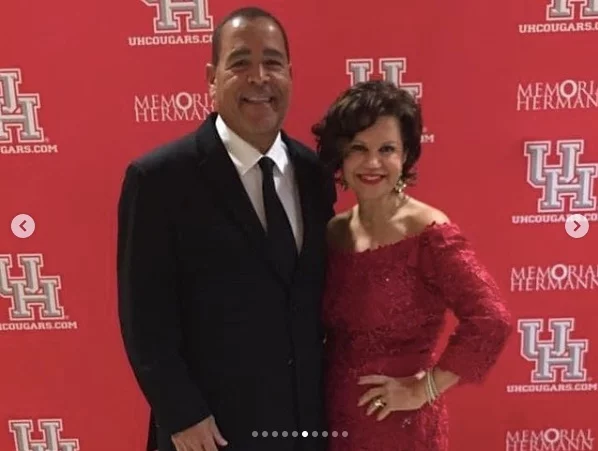 Kelvin Sampson Net Worth
As of March 2021, Kelvin Sampson's net worth has been estimated at $18 million; his net worth increased substantially since 2018 when The Squander estimated his net worth at $2 million. Kelvin  Sampson started his coaching career in 1979 as an assistant coach at Michigan State; he later coached at Montana Tech, Washington State, University of Oklahoma, Indiana University before moving to the NBA.
Kelvin Sampson Salary
Kelvin Sampson agreed to a six-year contract extension with the Houston Cougars worth $18 million in April 2019, at the time coach Sampson said.
"To me, the University of Houston is a destination job." He adds "I get the feeling from a lot of people that this is a steppingstone job. No, this is a great job. If it wasn't I wouldn't stay here."

"I am excited to be at the University of Houston. We built this program to a point where we can compete for championships now, and I am glad our administration is on board,"
His annual salary is $1.4 million (300,000 salary increase) plus a $2,700,000 compensation amount, $100,000 every time the Cougars are "selected to appear" in the NCAA Tournament. Kelvin Sampson placed 21st on The Street's  Highest-Paid College Basketball Coaches in 2020. Coach K, Mike Krzyzewski at Duke is the highest-paid with an annual salary of $8.98 million.
How Old is Kelvin Sampson?
Coach Kelvin Sampson was born on October 5, 1955; therefore, he is 65 years old. He was born in Laurinburg, North Carolina, the son of Eva and Ned Sampson, a former high school teacher and basketball coach.
Houston Basketball Coach
Kelvin Sampson Wiki
Born from a Lumbee Indian father, coach Kelvin Sampson's father, John Willie Sampson, known as Ned Sampson, was among the 350 Lumbee men that broke a Ku Klux Klan rally near Maxton, North Carolina, in 1958. Ned Sampson coached basketball from 1952 to 1983; his mom Eva was the nursing director at Pembroke High School for over two decades.
His dad, born on  Sept. 27, 1929, to Bertha Goins and Clifton Sampson, graduated from Pembroke High in 1947; in 1953 from Pembroke State College. He coached at Magnolia High School (1953-67). He quit coaching in 1968 when he became the Athletic Director, coach, and teacher at Pembroke High.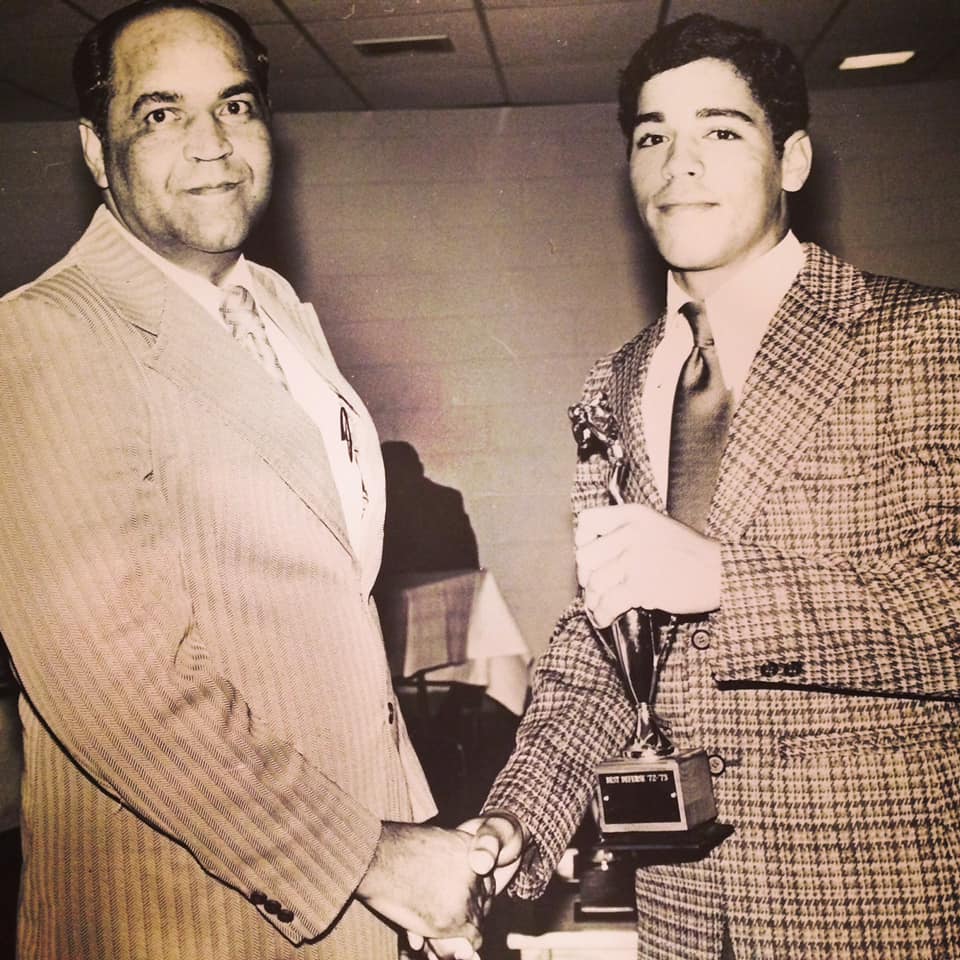 He was inducted into the University of North Carolina at Pembroke Athletic Hall of Fame in 1980, North Carolina High School Athletic Association Hall of Fame in 2005, and Charter member of the Robeson County Sports Hall of Fame inductee in 2009. Ned Sampson was 85 when he died on February 18, 2014; his death came a month after cosh Kelvin's mom, Eva, died on January 11, 2011, at the age of 81.
In addition to coach Kelvin Sampson, Ned and Eva Sampson had three more children; daughters Ursula, Suzanne, and Kevin's twin sister Karen.
Kelvin Sampson holds a  bachelor's degree in health and physical education and political science (1978) and a master's degree in coaching and administration from Michigan State (1980).
Kelvin Sampson Teams Coached
Coach Sampson started his coaching career while at Michigan State as a graduate assistant to Jud Heathcote.
In 1980, he was an assistant coach at Montana Tech.
Interim coach at Montana Tech in 1981.
In 1985, he became assistant to Len Stevens at Washington State.
Named head coach for the  Washington State Cougars in 1988.
On April 25, 1995, he became head coach at the University of Oklahoma.
Named head coach at Indiana University on March 29, 2006.
Allegations regarding serious NCAA violations forced him to resign from the University of Indiana on February 22, 2008, plus he received a five-year show-cause penalty.
In 2008 joined the Milwaukee Bucks coaching staff as an assistant coach.
In 2011, he was an assistant coach for the Houston Rockets.
On April 2, 2014, he was named head coach for the Houston Cougars.
Coach Sampson and the Cougars advance to the Sweet 16, they will play against Coach Tommy Lloyd and the Arizona Wildcats.
Kelvin Sampson Wife
Coach Kelvin Sampson has been happily married to his wife Karen Sampson, formerly known as Karen Lowry, his high school sweetheart, mother of his two children Lauren and Kellen Sampson. Karen and her NCAA coach stud are grandparents to three gorgeous grandkids.
Karen Lowry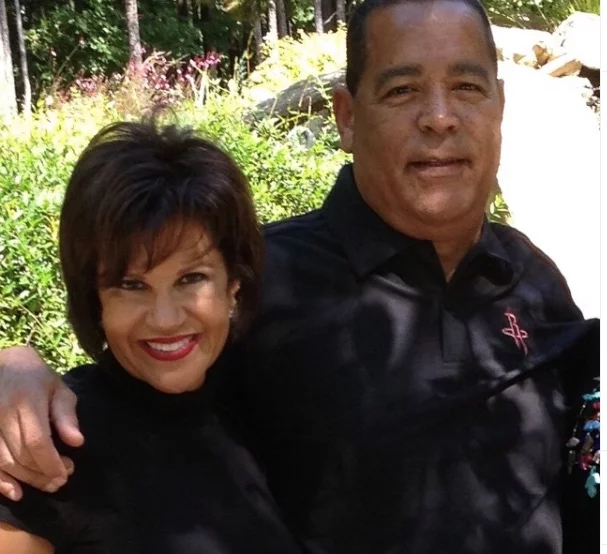 Mrs. Lowry Sampson was born on Karen Sue Lowry on January 12, 1956; she is the daughter of Sue and Willie Von Lowry; her father was born in the Lumbee Indian community he served in the Korean War and World War II. He died at the age of 72 in 1998. Karen had one brother Kelvin K. Lowry, a member of the Robeson County Search and Rescue, the Pembroke Town Fire Department,  member of Purnell Swett's Booster Club,  insurance agent, and most recently an employee of the Public Schools of Robeson County and member of Prospect United Methodist Church, he passed away at the of 50, in January 2009.
Karen Lowry Sampson graduated from Pembroke High School before graduating   laude with a degree in Early Childhood Education from the University of North Carolina at Pembroke in 1976. She worked as a first-grade teacher at Tanglewood Elementary from 1977 to 1979, when she moved to East Lansing, Michigan, with her husband.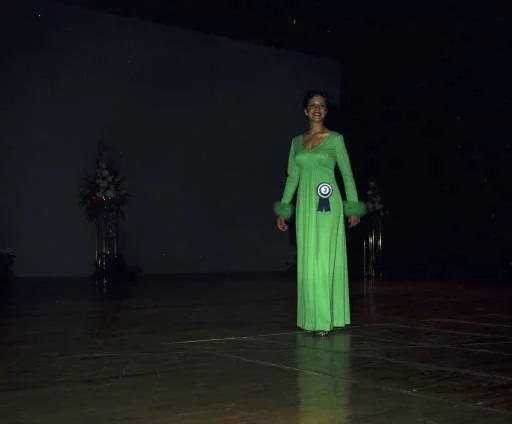 Karen represented Pembroke at the Miss Lumbee beauty pageant in 1976; she was the 1st runner-up and named Miss Congeniality. She dated Kelvin for almost seven years before they got married on June 16, 1979.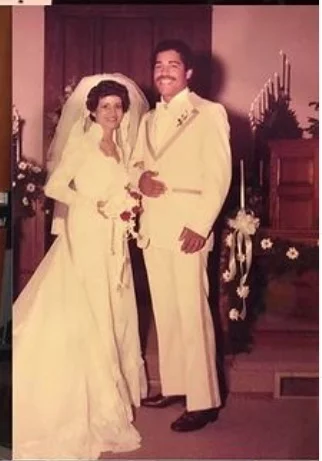 Karen Lowy Sampson was appointed to the Board of Trustees at The University of North Carolina at Pembroke in July 2018; she chaired the committee for the Washington State Games opening ceremonies and was involved with the  Philanthropic Educational Organization for over two decades.
Kelvin Sampson Children
Lauren Sampson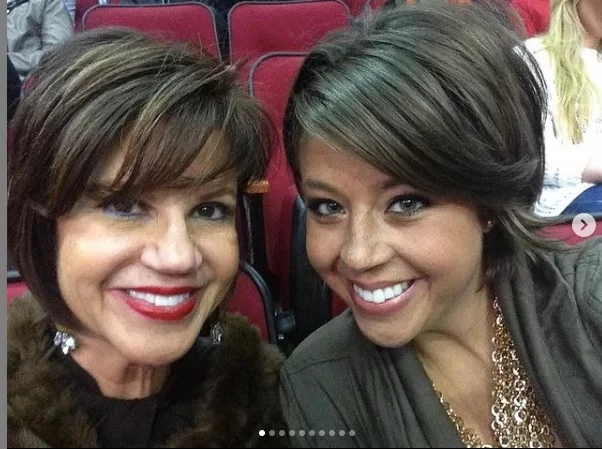 Lauren Sampson was born on December 8, 1981, in Oklahoma. She graduated in 2004 with a BS in Communications from the University of Oklahoma. After she graduated, Lauren was the Director of SAports Marketing at the College of Charleston; later on, she was an account executive at Learfield Sports and a pharmaceutical sales specialist for AstraZeneca in Bloomington, Indiana.
Lauren was the Business Development Manager at Jani-King of Charlotte and a professional sales rep for Medimetriks Pharmaceuticals in Charlotte from 2012 to 2015. She was appointed program director for revenue development at the University of Houston in July 2015.
Kellen Sampson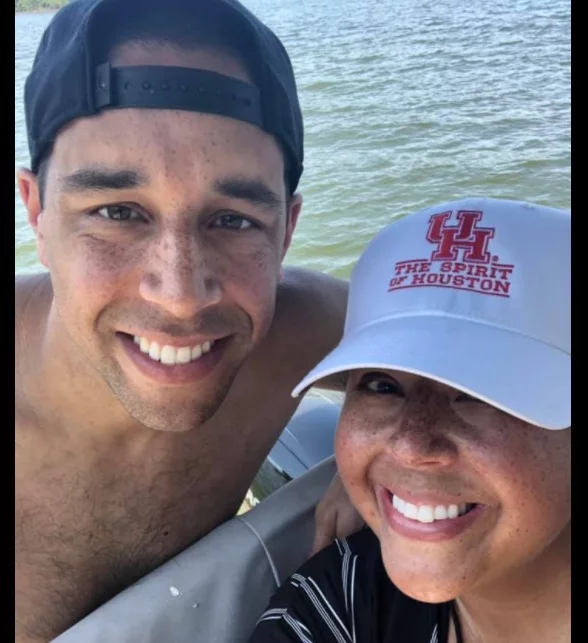 Coach Sampson's youngest child is his son Kellen Sampson born on June 18, 1985, in Norman, Oklahoma; he is the Houston Cougars' assistant coach; his recent contract with the University of Houston settles that he is earning $300,000 for each of the three years of the deal.
Kellen Sampson graduated from the University of Oklahoma with a degree in communications in 2006 and a master's degree in intercollegiate athletics administration in 2009. While at the University of Oklahoma, he played basketball, received the Most Inspirational Award and Connection to the Community Award, and earned three letters.
He started his coaching career as a graduate assistant at Indiana, later graduate assistant at Oklahoma, and strength and conditioning coach in 2009. Subsequently worker at Appalachian State and assistant coach at the University of Houston since April 2014.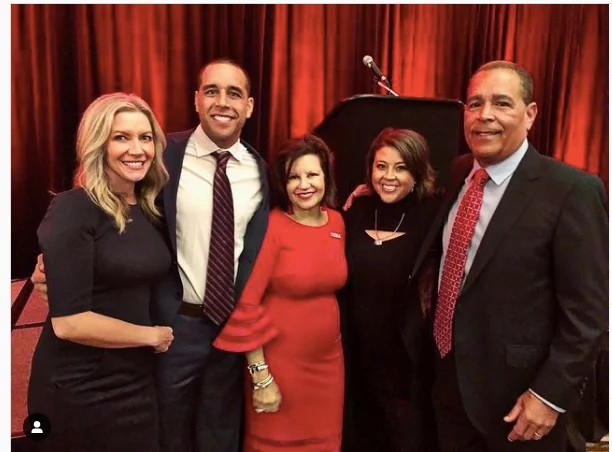 Kellen Sampson is married to the former Tonya Benton, a former basketball player at Cisco Junior College, who graduated in 1999 with a Bachelor's of Science in Health and Human Performance from Baylor and a Master's in Liberal Arts from Texas Christian University in 2003; Tonya Sampson was an assistant coach for the women's basketball team ay Howard Junior College from 1999 to 2000, assistant coach at TCU from 2000 to 2012qnd assistant coach at the University of Houston since 2014.
Tonya and Kellen Sampson have two beautiful kids, Maisy Jade and son Kylen Ned; before marrying Kellen in 2016, Tonya was married to Eric Haut, assistant head coach at Northern Kentucky University.