Have you met Chanelle Lloyd? She is the pretty wife of college basketball coach Tommy Lloyd, head coach for the Arizona Wildcats Men's basketball team at the University of Arizona. Before signing with Arizona Coach Lloyd was an assistant and associate head coach for the Gonzaga Bulldogs under head coach Mark Few.
Arizona Coach Tommy Lloyd Parents
Coach Tommy Lloyd was born  Christopher Lloyd on December 21, 1974, in Kelso, Washington; he is one of the children born to Dale and Jackie Lloyd, also parents to his older brother, Jerry.
His parents, Dale (b. 1952) and his mom Jackie (b. 1951) still reside in Kelso, Washington; the same town where they hosted exchange students around the same time their older son was an exchange student in Sweden.
Coach Lloyd has credited his parents for teaching him and his brother to be hard workers, no matter the job.
"My parents had my brother and me when they were both young and were incredibly hard workers. They modeled that every day and carved out a really successful life."
Tommy Lloyd College & Playing Career
Tommy Lloyd attended Kelso High School before he played basketball at Walla Walla Community College from 1993 to 1995, Southern Colorado Community College in 1995 and 1996, and eventually at Whitham College from 1996 to 1998, he holds a bachelor's degree in biology and a secondary teaching credential from Whitham.
After he graduated from Whitham in 1998, Coach Lloyd played in  Brisbane, Australia and Dusseldorf, Germany.
Tommy Lloyd Coaching Career
Coach Tommy Lloyd joined the Gonzaga Bulldogs coaching staff in 2000, as an administrative assistant, under head coach Mark Few.
In 2001, Lloyd was named an assistant and associate head coach, and Gonzaga's key international recruiter.
On April 14, 2021, it was reported Tommy Lloyd was leaving Gonzaga for a head coaching job at the University of Arizona.
Coach Lloyd and the Arizona Wildcats advance to the Sweet 16, facing Kelvin Sampson and the Houston Courgars.
Tommy Lloyd Net Worth
As of January 2022, coach Tommy Lloyd's net worth has been estimated at $6 million.
Tommy Lloyd Contract & Salary
In April 2021, coach Tommy Lloyd signed a five-year, $15.5 million with the Arizona Wildcats. He is earning an annual salary of $2.9 million for the 2021-22 season, his base salary is $1.8 million and $1.1 million from compensation from IMG and Nike and supplemental duties.
Tommy Lloyd Wife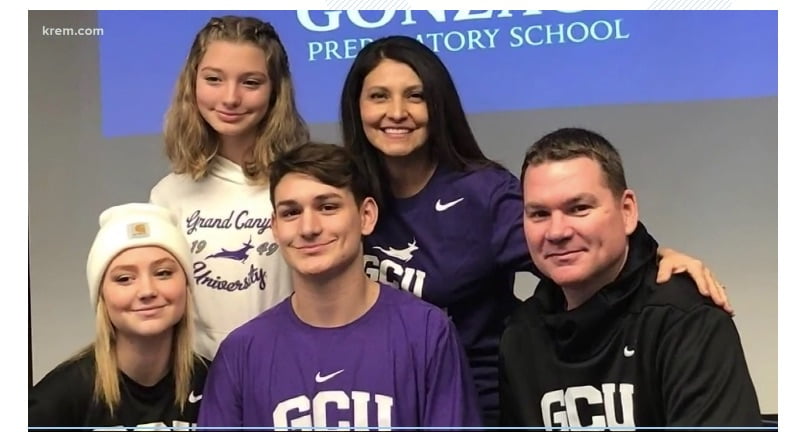 Tommy Lloyd's amazing wife is Chanelle Lloyd, they got married in 1997, they were young and struggle financially before he started coaching. At that time they were living in Australia and found themselves working at a hotel, owned by some friends.
"We ran the hotel and literally it was awesome," Lloyd said. "I mean, I had no idea how to run a hotel and hospitality, but I'm checking people in, I'm making poached eggs, taking breakfast (orders), I'm the bartender at night. It was an awesome adventure."
When he met his wife Chanelle, Coach Lloyd was finishing his junior in college at Southern Colorado, where Chanelle also was a student at.
Chanelle Lloyd
Chanelle Lloyd was born Chanelle Marie Santillanes on April 11, 1976, in Colorado; she is one of two children born to Joseph and Patricia Santillanes. Chanelle has one sister Chauntea Santillanes now Chauntea Westfall.
Tommy and Chanelle Lloyd have three children, daughters Sofia and Maria and son Liam.
Tommy Lloyd Children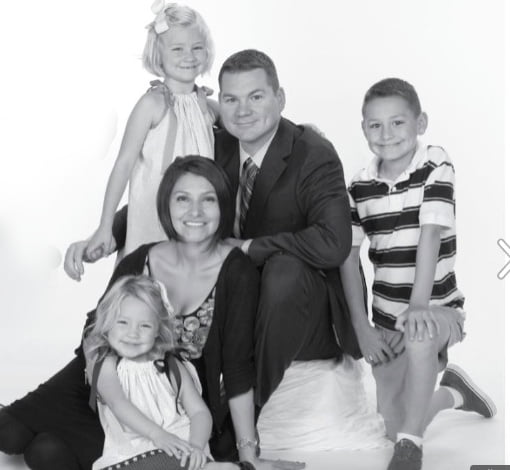 As previously noted Coach Tommy Lloyd and his beautiful wife Chanelle Lloyd have three children, son Liam born in 2001  daughters Sofia Marie born in 2004 and Maria Alexis born in 2007.
Their daughter Sofia and Marie moved with them to Tucson when he signed with the Arizona Wildcats, but their oldest son Liam stayed behind.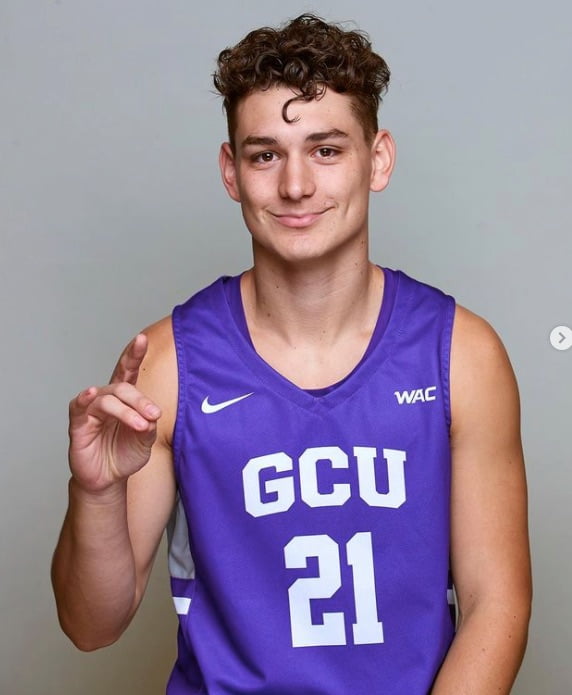 6'5 Liam Lloyd is a guard at Grand Canyon Men's basketball team, Liam who announced he was seeking the transferring portal on March 15, previously played at Gonzaga Prep. He is pursuing a degree in finance.