This lovely lady is Liz Larrañaga; she is the amazing and supportive wife of college basketball coach Jim Larrañaga, Coach L is the head coach for the Miami Hurricanes. He previously coached at George Mason, Bowling Green, American International, and served as an assistant coach for the Virginia Cavaliers and the Davidson Wildcats.
Jim Larrañaga Parents
Jim Larrañaga was born James Joseph on October 2, 1949, in Bronx, New York; he is the fifth of six children born to Eileen and John Larranaga. His mom attended Catholic church daily. His father knew who knew very little about basketball was a midlevel insurance executive. His paternal grandfather was born in Cuba and a member of the Por Larranaga Cigar Company is the island.
Coach Larragana has three sisters, Anne Larranaga Moore, Kathleen Glackin, and Mary Hegmann, his brothers Greg and Robert Douglas played basketball when they were young. Coach's dad John in 1993, his mother in 1998, and his brother Robert was 78 when he died on October 2, 2019.
Jim Larrañaga Education
Jim Larranaga played basketball at Archbishop Molloy High School and later for the Providence Friers Men's basketball team, currently coached by Ed Cooley.
Coach Larranaga played basketball at Archbishop under coach Jack Curran, who became his close friend until his death in 2013.
 "He was my closest friend and my role model and inspiration for getting into coaching," Larranaga said.
His college coach Dave Gavitt coached him his junior and senior years with the Friers, also became an important person in his life, more than coach, Gavitt who died in September 2011, was his mention and a great man.
Jim Larranaga captain of the Friers his senior year, finished his college career with 1,258 points, named New England's Division I Sophomore of the Year in 1969, he graduated in 1971 with a degree in economics. Providence inducted Jim Larranaga into the Providence Hall of fame in 1991.
After college, Coach Larranaga was drafted in the sixth round by the Detroit Pistons; however, he turned down playing in the NBA for a coaching career.
Jim Larrañaga Coaching Career Timeline
In 1971, after graduating from Providence, Coach Larranaga became an assistant coach for Terry Holland at Davidson.
In 1976, served as a player-coach for a Belgium professional club for one season.
In 1977, returned to the US and landed his first head coaching job for the Division II team at the American International College.
In 1979, reunited with Terry Holland at the University of Virginia where he seed as an assistant coach.
In 1989, the Bowlin Green Falcons announced they hired Coach Larranaga as their new head coach.
The George Mason Patriots Men's Basketball Team at George Mason introduced Jim Larranaga s their head coach in 1997.
He won his first  CAA Coach of the Year in 1999 and later in 2011.
George Mason reached their first Final Four, sadly lost to Florida in Indianapolis 73-58. Coach Larranaga was awarded the Clair Bee Coach of the Year Award for his effort.
He was named the 2006 MAC Coach of the Year.
On April 22, 2011, he was named head coach for the Miami Hurricanes.
In 2013, Jim Larranaga won the CC Coach of the Year award, Adolph Rupp Cup, was named AP College Coach of the Year, Henry Iba Award, Naismith College Coach of the Year.
He won his second ACC Coach of the Year award in 2016.
The Hurricanes reached their third Sweet 16 in 2022, they will face coach

 

T. J. Otzelberger and the Iowa State Cyclones men's basketball team on March 25th.
Jim Larrañaga Net Worth
According to records online coach Jim Larranaga's net worth has been estimated at $3 million.
 Jim Larrañaga Contract
In 2013, he signed a nine-year deal with Miami. On March 9, 2022, Jim Larranaga agreed to a two-year contract extension with the Miami Hurricanes. It is estimated he earns an annual salary of $2,453,904.
"I am excited to have Jim continue to lead our men's basketball program," Radakovich said in a statement. "He is an outstanding ambassador on and off the court for Miami and for the game of college basketball. We look forward to many more seasons of success with Jim at the helm."
"This extension is truly about all of us associated with the program and what we have accomplished together," Larranaga said in a statement. "I love working at Miami and this city has truly become home for me and my wife, Liz. I'm incredibly excited to continue coaching here at 'The U' and look forward to leading the program to more memorable moments in the future."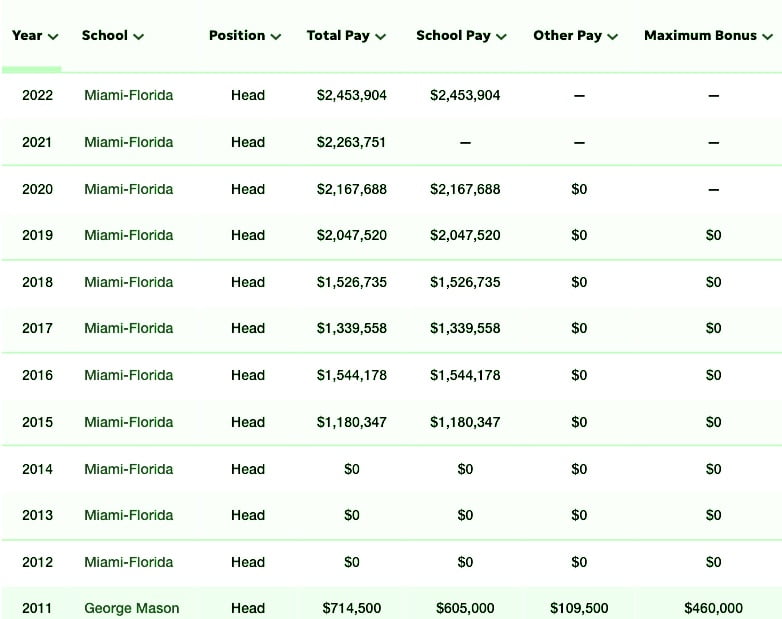 Jim Larrañaga Wife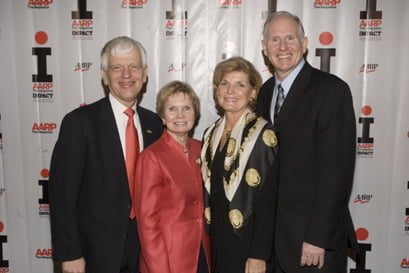 Jim Larranaga and his wife Liz Larranaga got married in the summer of 1971, since then they have welcomed two sons Jon and Jay, and four grandchildren, Tia, James, Jon, and Henry.
Liz Larrañaga
Liz Larranaga was born Elizabeth Lynch on October 14, 1949. Liz and Jim Larranaga met in the 60s' in the Bronx, she was at a community dance at the Bronx Irish Center, where Jim asked if she wanted to dance, they saw each other a couple of times at church and then outside her apartment building before he finally asked her out. They dated until he went to college
Liz lost her dad (stroke) at the age of 15, and she couldn't afford to go to college so she worked at the NYC Department of Relocation, then two years later she saw Jim at another dance, they started dating and visited each other when they could.
"Whenever one of us would leave to go home, we wanted to make sure whoever was traveling had gotten home okay," Liz said. "But we didn't want to pay for the phone call. So, we'd call person-to-person and ask for Charlie Brown. As soon as Jim heard my voice or vice-versa we'd say, 'No, Charlie Brown's not here,' and hang up. No charge."
Liz Larranaga was a full-time mom, when her sons live with her, she also worked as a real estate agent and a loan officer. Back when Coach L was at George Mason Mrs. Larranaga took the time to tutor Jason Miskiri with his Russian History class.
Jim Larranaga Sons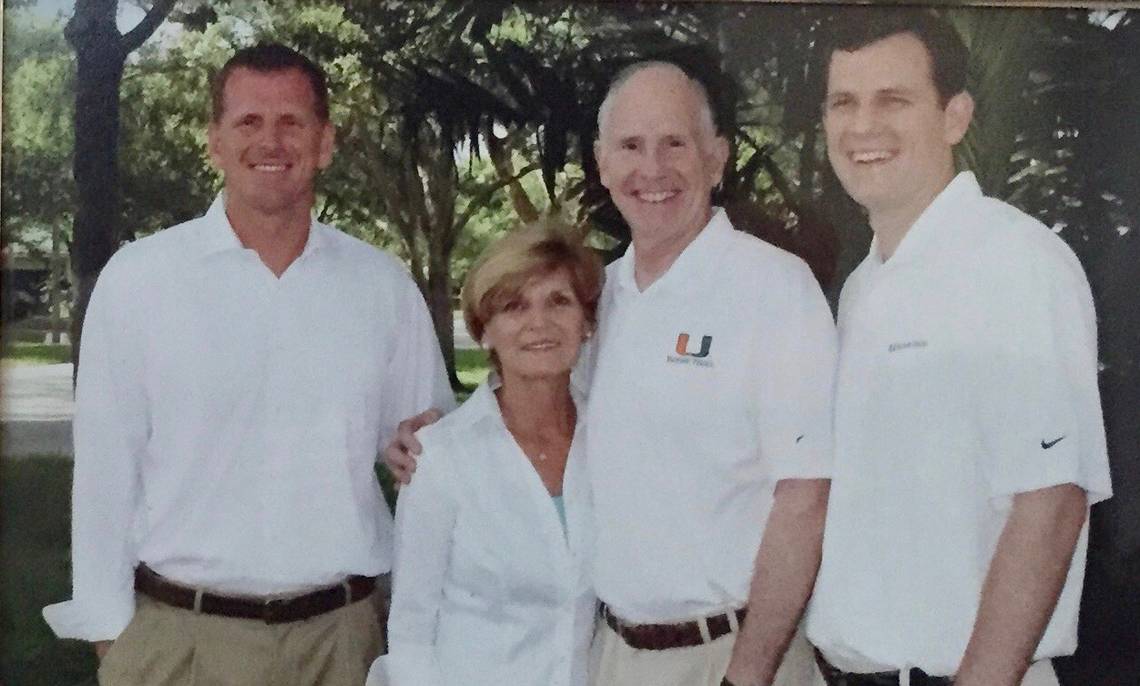 Jay Larragana
6'5 Lay Larranaga was born James Joseph Larranaga on January 30, 1975, in Charlotte, North Carolina. Jay played basketball at St. John's high school in Toledo, Ohio, and later at Bowling Green.
Jay wasn't drafted by any team during the NBA draft in 1997, so he played for the Jacksonville Barracudas in 1997; he later played for teams in Italy, like the Viola Reggio Calabria, Olimpia Milano, Virtus Roma, Napoli, and Juvecaserta. He also played for the Greek team Peristeri in 1998, ASVEL and Paris Racing from France, and the Spanish teams, Gran Canaria, Sevilla, and Real Madrid.
In 2008, Jay Larranaga followed his father's steps a d started coaching the Irish National Basketball Team, later in 2010, served as head coach for the Erie Bayhawks, and from 2012  to 2021 was an assistant coach for the Boston Celtics; on July 30, 2021, it was announced Jay joined the Los Angeles Clippers coaching staff as an assistant coach for Ty Lue.
Jay Larranaga started dating his wife Sarah (Duck) Larranaga when he was a senior in high school; they got engaged in July 1999 and eventually got married; they have two children Tia and James.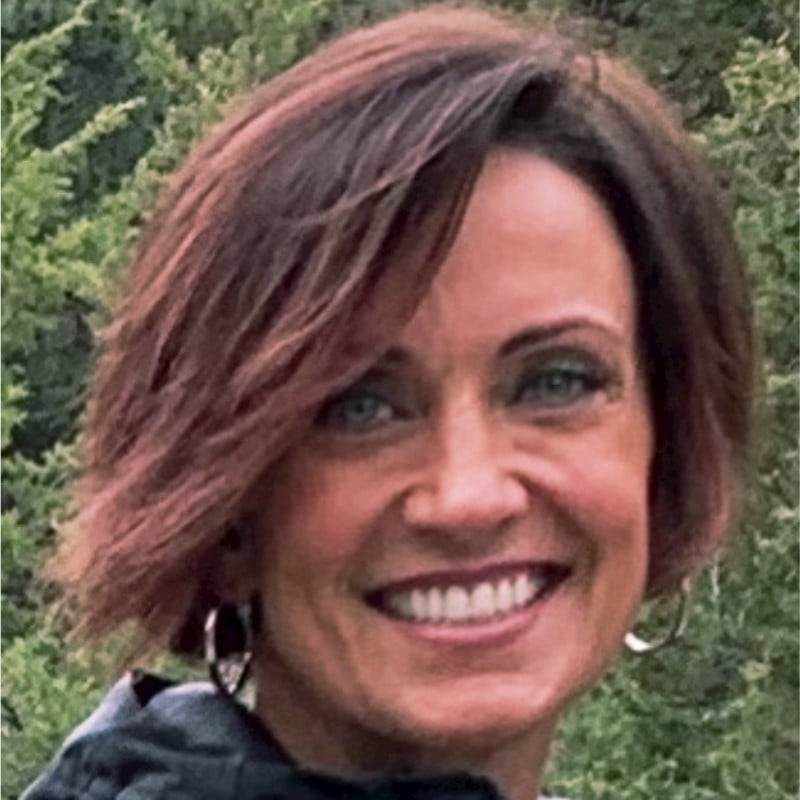 Andrea Larranaga is the owner of In Short Order: Organizing Solutions by Andrea.
Jon Larranaga
6'7 Jon Larranaga was born Jon Thomas Larranaga on April 19, 1980, in Oakton, Virginia. He played (forward) for his father at George Mason where he averaged 12.1 points, 5.3 rebounds, and 3.3 assists per game. Jon Larranaga is a partner for the Meltzer Group.
Jon and his wife Elyssa Hijazi Larrañaga, have two sons, Jon and Henry.