31-year-old MMA fighter Gilbert Melendez from Santa Monica, California has many reasons to feel happy, El Niño which means the Boy has a pretty girlfriend by his side her name is Keri Anne Taylor or Kari Ann Taylor as other media had spelled her name in the past,
California girl Keri Anne Taylor 28, is consider one of the sexiest MMA Wags,she graduated in 2002 from Bishop Alemany High School in Mission Hills, California, she is studying liberal arts at the City college of San Francisco.
Keri Taylor not just a MMA WAG, she is also a MMA fighter, she trans with Gilbert who is not just her boyfriend and father of her beautiful Leylakay Valentina Melendez that was born on Sunday August 8th, 2010 at 1:18 PM. 7 pounds, 13 ounce, they are now engaged!!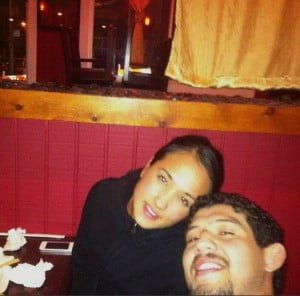 Find Gilbert Melendez' GF Keri Anne Taylor on Facebook here