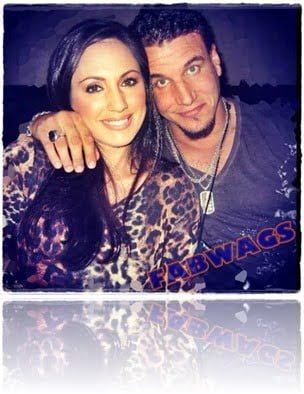 It is our grand pleasure to introduce you to Frank Mir's amazing, utterly hot and smart wife and mother of his gorgeous children the one and only Jennnnnnifer Miiiiiiiiir!!!!!!!!!!!!
In case you wondering what the heck was that all about, let me tell you that was our lame Bruce Buffer impersonation, and that is because Mrs. Mir deserves a big introdductipn just  like every Fabulous WAG we have met before; it was thanks to her that her hubby didn't quit his career as a martial arts fighter, something that came to his mind after he was involved in that terrible motorcycle accident in 2004, the love, support and trust she put on him didn't go unnoticed, he gives her credit for that among other things every chance he gets.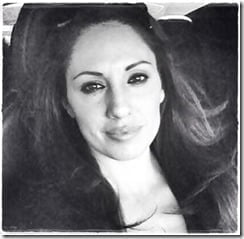 38-year-old Jennifer Mir was born Jennifer Maria Rivera on June 10, 1974 in Sacramento, CA. She was a single mother of her amazing son Marcus when she met her hubby Mir at the Spearmint Rhino  a club in Las Vegas where she worked and he was a bouncer.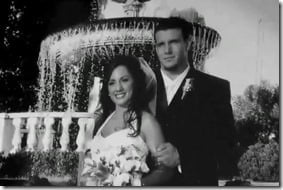 Jen Mir and Frank got married in 2004, Jennifer son Marcus now 19 who Frank plans to legally adopted became the  big brother of three wonderful brothers and sisters 8 –year-old Isabella, 6 year-old Kage and 3 year-old Ronin.  Jennifer Mir who is also her hubby's manager lives in Las Vegas, Nevada
Find  Frank Mir's Wife Jennifer Mir on Facebook here  and follow Twitter here.