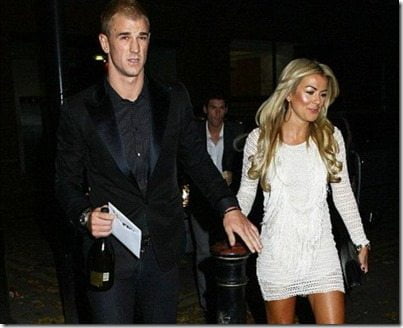 Meet blonde Kimberly Crew, she is the lady in the eyes of English goalkeeper Charles Joseph John Hart better known as Joe Hart.
Her beau plays for Premier League club Manchester City and the England national football team. The 27-year-old made his international debut in 2010, and is now recognized as England's first-choice goalkeeper so his ticket for the World Cup was well assured. Tall from a young age and blessed with outstanding co-ordination, Hart excelled at most sports
The 30-year-old beautician has been dating Hart for around five years now and she is currently expecting the couple's first child. He will be focusing his attention on deflecting goals but his girlfriend Miss Crew, will be hard to ignore from the sidelines, she id due to give birth in September. She is three-years his senior but who is counting, she is very lovely and according to reports engaged! The couple reportedly enjoyed some much-needed downtime to top up their tan in Mexico –which is where he allegedly popped the question while on a yacht in Cabo, Mexico for his girlfriend's birthday –they try to keep a low profile but let's just say it's a good try.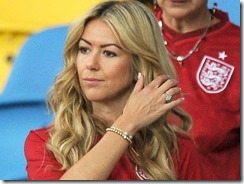 They are said to have sent out invitations to their wedding, which is due to take place in June 2015. Crew and Hart enjoy quiet dinners in together instead of the noise of the town. She and her long time love also made a recent appearance as his club, Manchester City, were toasting their second Premiership title victory in three years.
Hart proposed to Kimberly with a £25,000 ring while on holiday earlier this year, the couple have celebrated their engagement with a candle-lit dinner on the beach, according to The Sun.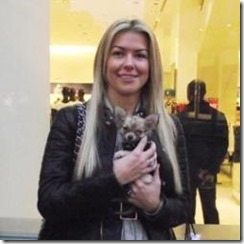 Blonde Kimberly and her man live in Cheshire, a 25-minute drive in his Mercedes-Benz CL from his club's Carrington training complex. During an interview last year she said about living with Hart
'I'm not good at DIY or cleaning but my cooking is OK. The club's kitchen staff are very good, they give you stuff to take home or baby-talk you through cooking, which is what we require – we're just lads trying to look after ourselves. At home I can happily watch Test cricket all day. The England team are my heroes. I should say that I spend time reading but I don't, although my mum will kill me for that because she is into her arts.'
Her man is well known for keeping things in perspective, even thought he is football star he keeps things pretty simple. Born in Shrewsbury on April 19 1987; his father, Charles, sold gym equipment and his mother, Louise, was a nursery school teacher.
The pair are reportedly planning to tie the knot in Tuscany, Italy. Congrats!