Kirsi Lehtosaari

Kirsi Lehtosaari is the gorgeous fiancée of veteran NHL player, Pekka Rinne. Her Finnish boyfriend is currently a player with the Nashville Predators.
Her man, a Nashville Predators goalie has been playing for over a decade in the NHL. Pekka Rinne was born November 3, 1982. He played for the Karpat junior team from 2000-03.
Rinne was drafted 258th overall in the eighth round of the 2004 NHL Entry Draft by the Nashville Predators. He became the second Nashville Predators rookie to record a shutout and eventually set a franchise record with 22 shutouts.
He was named the Nashville Predators starting goaltender during the 2008-09 season. Rinne was selected the World Ice Hockey Championships Most Valuable Player in 2014.
The 34-year-old recently made an outstanding diving save after the puck took a crazy bounce during Game 3 in Nashville against Chicago. Someone will surely be very proud of Rinne, we are talking about his long time hot girlfriend, musician Kirsi Helena Lehtosaari.
The cute blonde has been there for the good and the bad. Like when her man, was four months away from the NHL after receipt from hip replacement surgery due to a bacterial infection, and again to the operating room in 2013.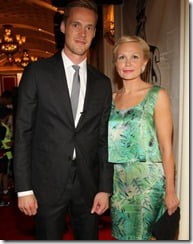 The two have beein in a relationship for over a decade, 14 years to be exact, that according to Finnish publication, Menaiset. The became engaged in 2013 after 11-years together.
Kirsi splits her time between their home country and Pekan Nashville, where the couple also have a home. The two spend mots of their time in the States due to Pekka's career.
The singer attended the University of Oulu and has been working on making a name for herself in the industry. The Oulu-based singer was a finalist on the 2013 season of "The Voice of Finland."
The lovely blonde was eventually eliminated from the show and ended up in 13th–16th place.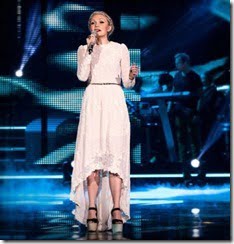 Will Kirsi Lehtosaari and Rinne make it to the altar this year? Comment below.
You can find Kirsi Lehtosaari on her official Facebook page here.