Meet Kiya Winston Tomlin, she is the supportive and beautiful wife of Pittsburgh Steelers long-time head coach Mike Tomlin. Before joining the Steelers in 2007, Mike Tomlin was on the coaching staff of the Minnesota Vikings, Tampa Bay Buccaneers, and also worked for college football teams at Virginia Military Institute,  the University of Memphis, Arkansas State, and the University of Cincinnati.
Mike Tomlin Parents
Coach Mike Tomlin was born Michael Pettaway Tomlin on March 15, 1972, in Hampton, Virginia, he is one of two sons born to Ed Tomlin and Julia Copeland. Coach Tomlin has one older Edward Tomlin III.
Mike Tomlin father Ed Tomlin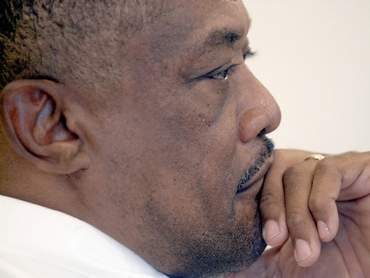 Mike Tomlin's father Ed Tomlin born Edward Tomlin on June 7, 1947, in Ocala, Florida played football at Howard High School and college football at the Hampton Institute before he was drafted by the Baltimore Colts, he later played fullback with the Montreal Alouettes of the CFL.
He later served in the  National Association for the Advancement of Colored People, Ed Tomlin was 63 when he died of a cardiac arrest on January 16, 2012. According to reports, Coach Tomlin was not very close with his father, after his parents divorced when he was 10months old and grew up with his mother Julia and her husband Leslie.
Mike Tomlin Mother Julia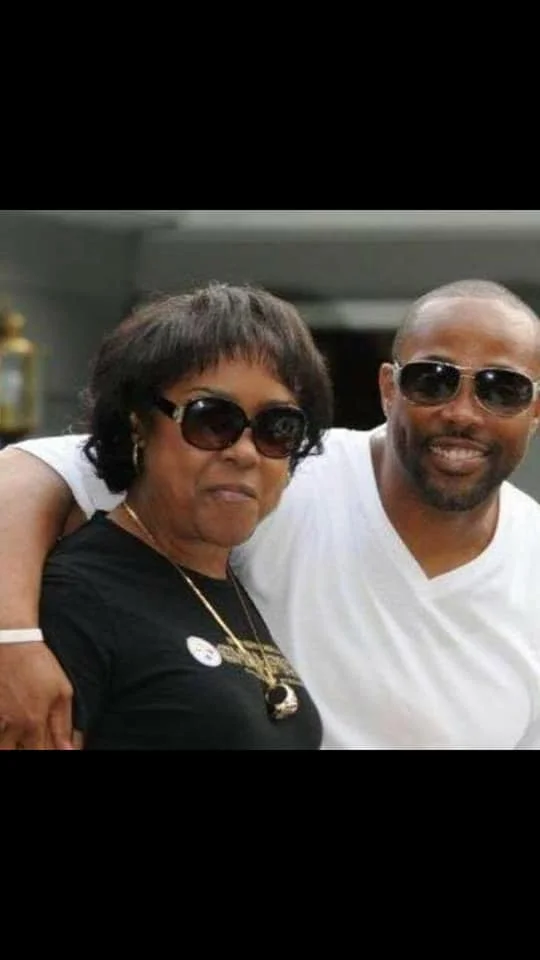 Mike Tomlin's loving momma is Julia Copeland born Julia Pettaway on April 25, 1946, the daughter of Ed and Catherine Pettaway. She remarried Leslie Copeland when Mike was six. Leslie Copeland (b. August 21, 1946) the man who Mike and his brother Ed said is the only father they know worked in the U.S. Postal Service in Norfolk, Virginia for 37 years.
Mike Tomlin Brother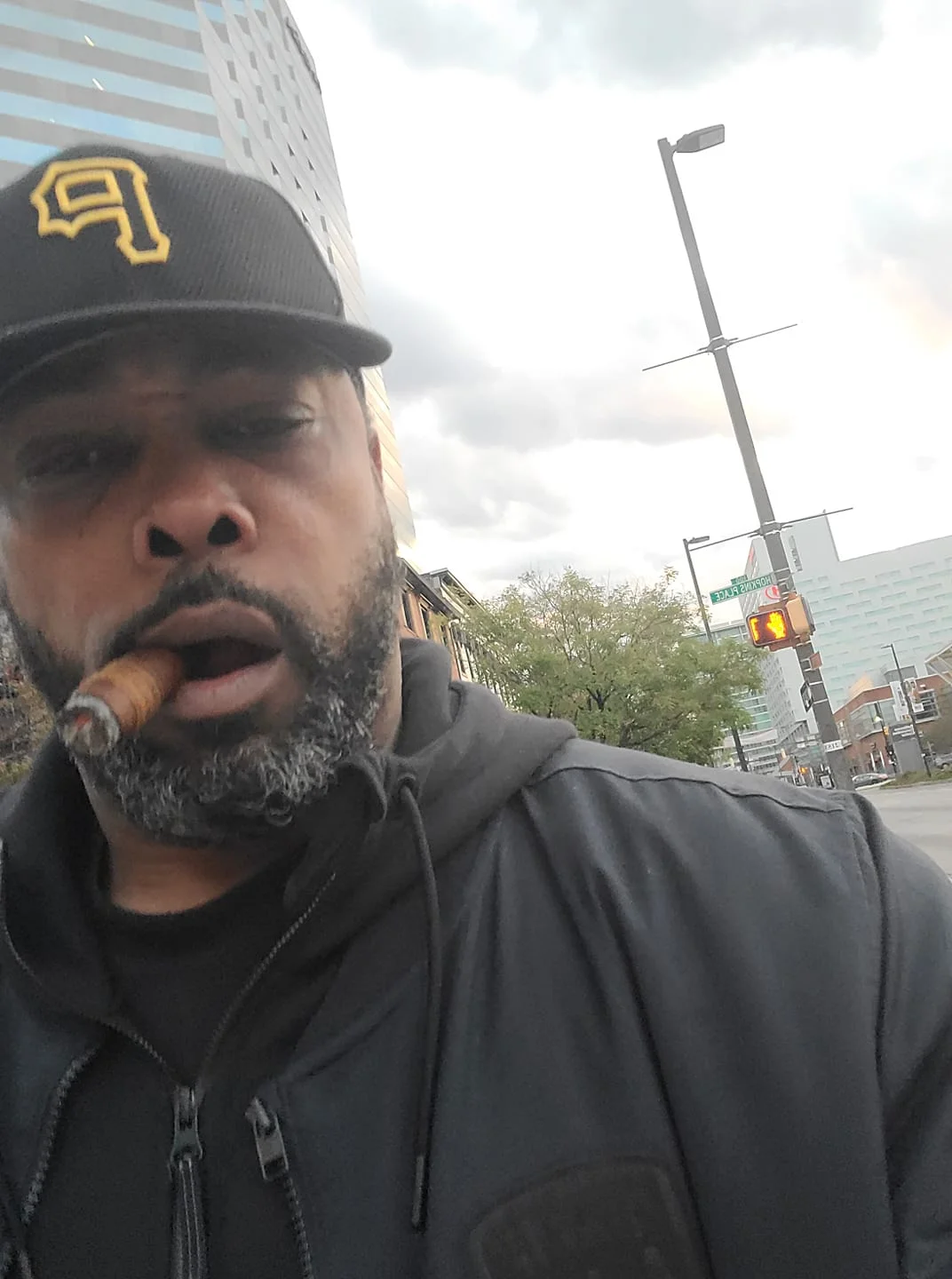 Mike Tomlin's big brother Eddie Tomlin was born on September 10, 1968. Ed graduated in 1991 from the University of Maryland at College Park with a Bachelor of Science in sociology and behavioral science; while at college Ed Tomlin was co-captain of the University of Maryland football team.
Mike Tomlin's brother Ed is the executive vice president of marketing and business development at Ultimaxx Health and a marketing and business development consultant for the Mpire Technical Group; before that, he was a sales executive at Wyndham BVacation Ownership, in 2007 was the director of sports marketing for Under Armour.
Ed Tomlin also worked for AstraZeneca Pharmaceuticals, Forest Pharmaceuticals, UNIFirst Corporation, and the Business Arena Management Group.
Mike Tomlin College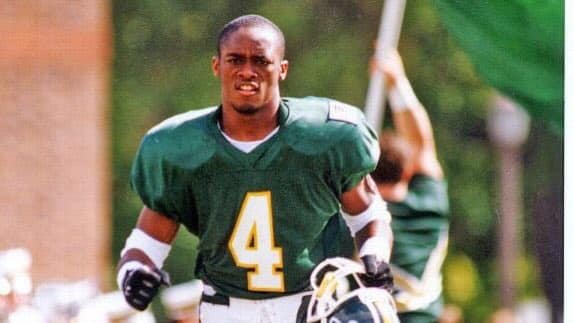 Coach Tomlin played football (wide receiver) at Denbigh High School and later at the College of William and Mary, from where he graduated in 1995 with a sociology major and finished with 101 receptions for 2,054 yards and 20 touchdown catches.
Mike Tomlin NFL Career
Before arriving at the NFL, Mike Tomlin served as wide receivers coach at Virginia Military Academy in 1995; the following year was a graduate assistant at the University of Memphis. He returned to coaching wide receivers at Arkansas State in 1997 and defensive back coach in 1998. He closed his college coaching phase with the Cincinnati Bearcats where he worked during the 1999-200 season.
In 2001, he served as defensive backs coach for the Tampa Bay Buccaneers.
He was on the Bucs' coaching staff when they won Super Bowl XXXVII, against the Oakland Raiders 48-21.
In 2006 served as defensive coordinator for the Minnesota Vikings.
The Pittsburgh Steelers introduced Mike Tomlin as their new head coach on January 27, 2007.
He was named Dapper Dan Sportsman of the year in 2008.
Mike Tomlin was the 2008 Motorola NFL Coach of the Year.
He agreed to a contract extension with the Steelers  in July 2010.
He led the Pittsburgh Steelers to Super Bowl XLIII, defeating the Arizona Cardinals 27-23.
He signed a contract extension with Pittsburgh in July 2012.
Mike Tomlin Net Worth
Mike Tomlin's net worth has been estimated at $20 million as of January 2022. He agreed to a contract extension with the Pittsburgh Steelers in April 2021.
He was fined $100,000 for interfering with a kick return by Baltimore Ravens player Jacoby Jones on n December 4, 2013. He was fine another $100,000 for not wearing a face mask on November 6, 2020.
Mike Tomlin House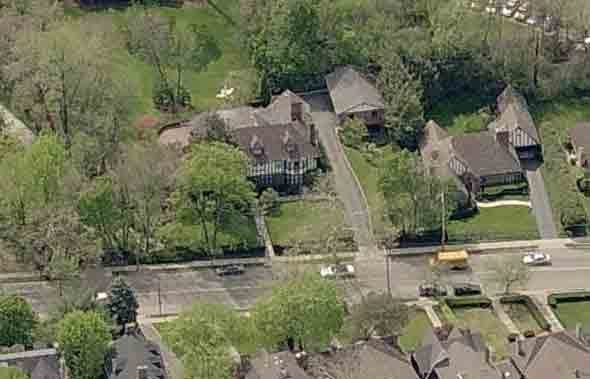 He paid around $1.8 million on March 29, 2007, for his 9,193 sqft house in Shady Avenue in Pittsburgh; the five bedroom, 4.5 batths home, was built in 1908.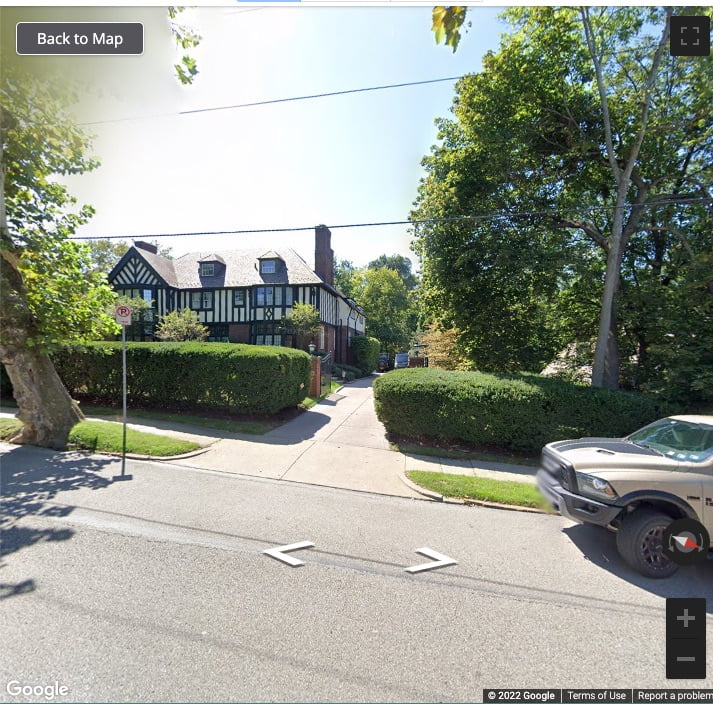 Mike Tomlin Contract and Salary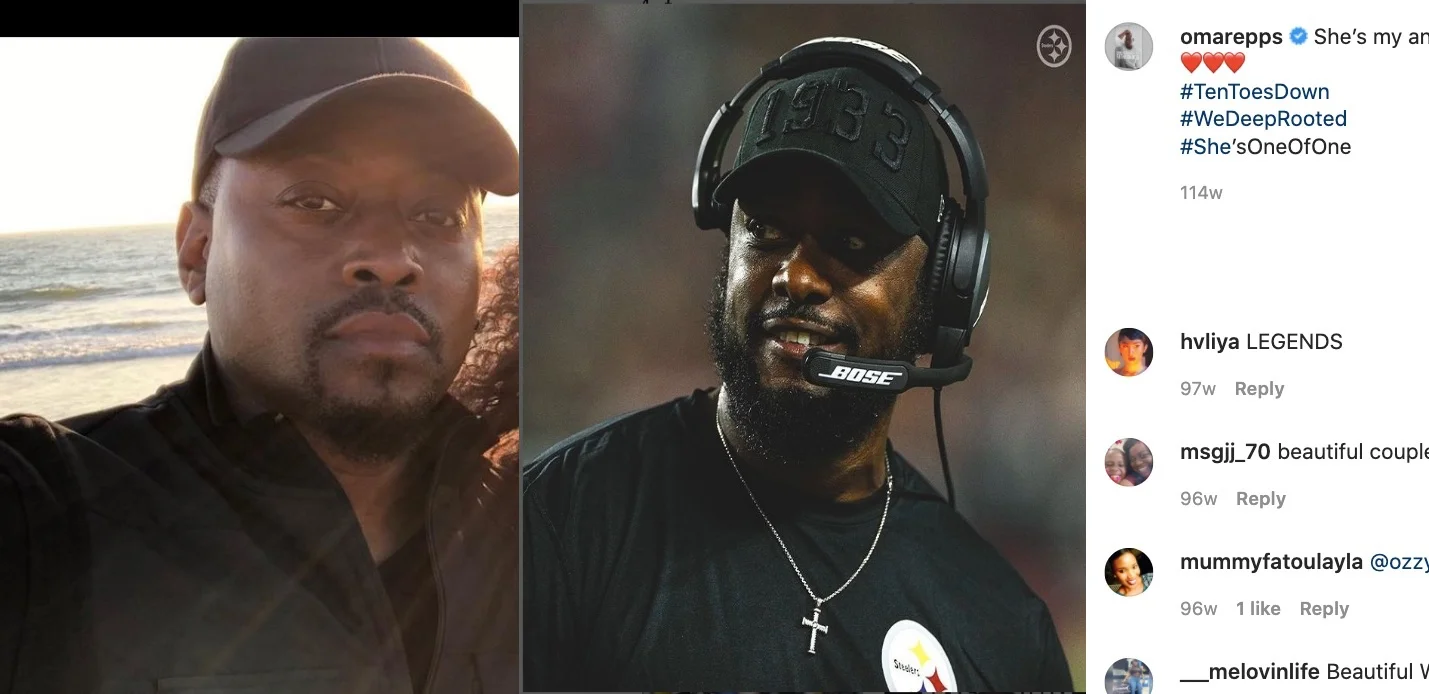 No Mike Tomlin and actor Omar Epps are not related, but they sure look a lot alike. Confusing them is fair, the internet has done that mistake more than once. Even British actor Hugh Laurie pointed out in one episode of Doctor House where Epps also appeared.
Once again, @hughlaurie was ahead of you all. Omar Epps and Mike Tomlin are the same person. pic.twitter.com/AxpYoGvERG

— Kate of Podcasts (@KateOnDeckIC) April 8, 2021
Mike Tomlin Wife
Mike Tomlin has been happily married to his loving and beautiful wife Kiya Winston Tomlin since 1996. Together they have three children. This is her story.
Kiya Winston Tomlin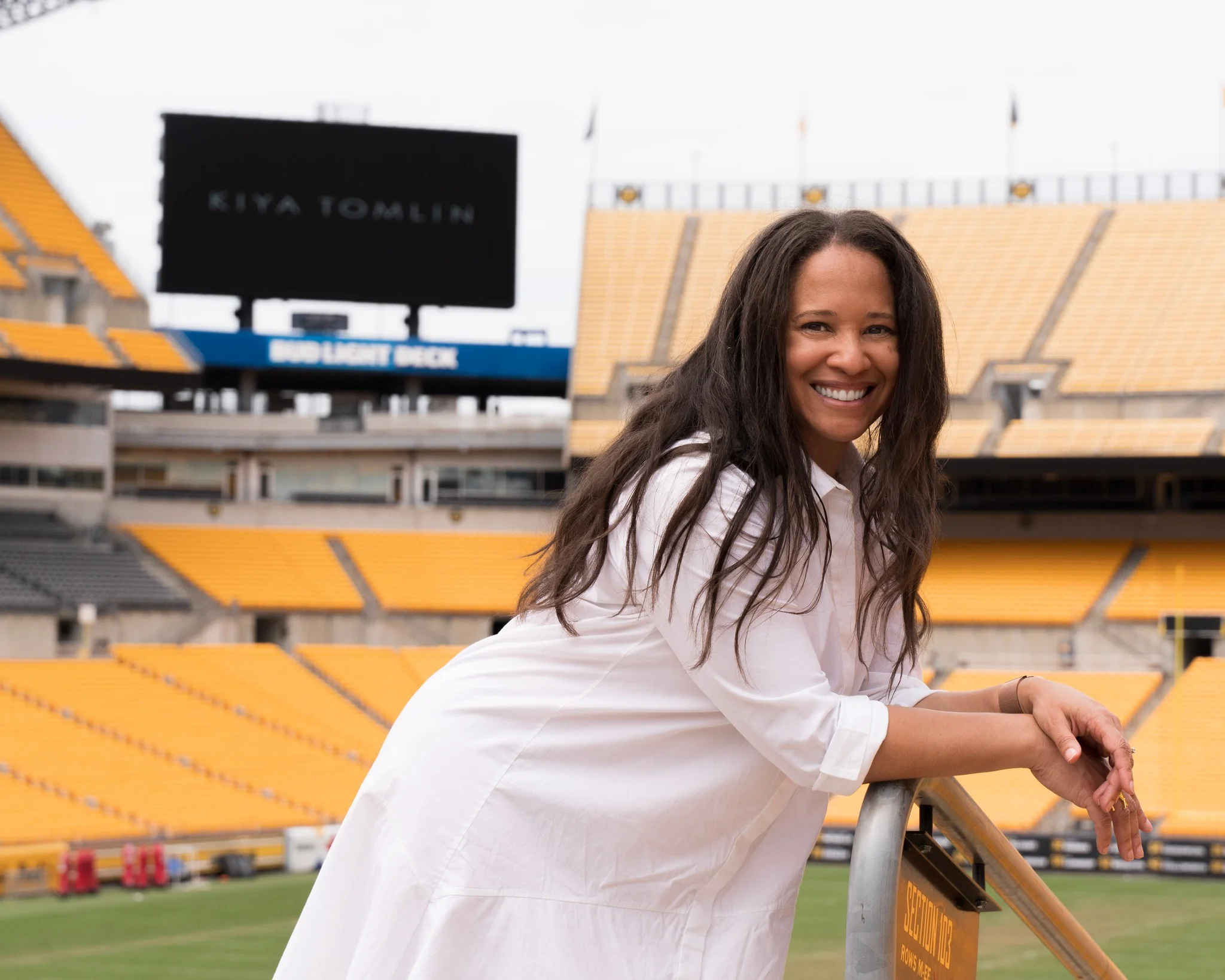 Besides being the wife of Pittsburg Steelers head coach Mike Tomlin, Kiya Winston Tomlin is becoming somewhat of a celebrity in her own right. She's a fashion designer with her own studio and many happy clients.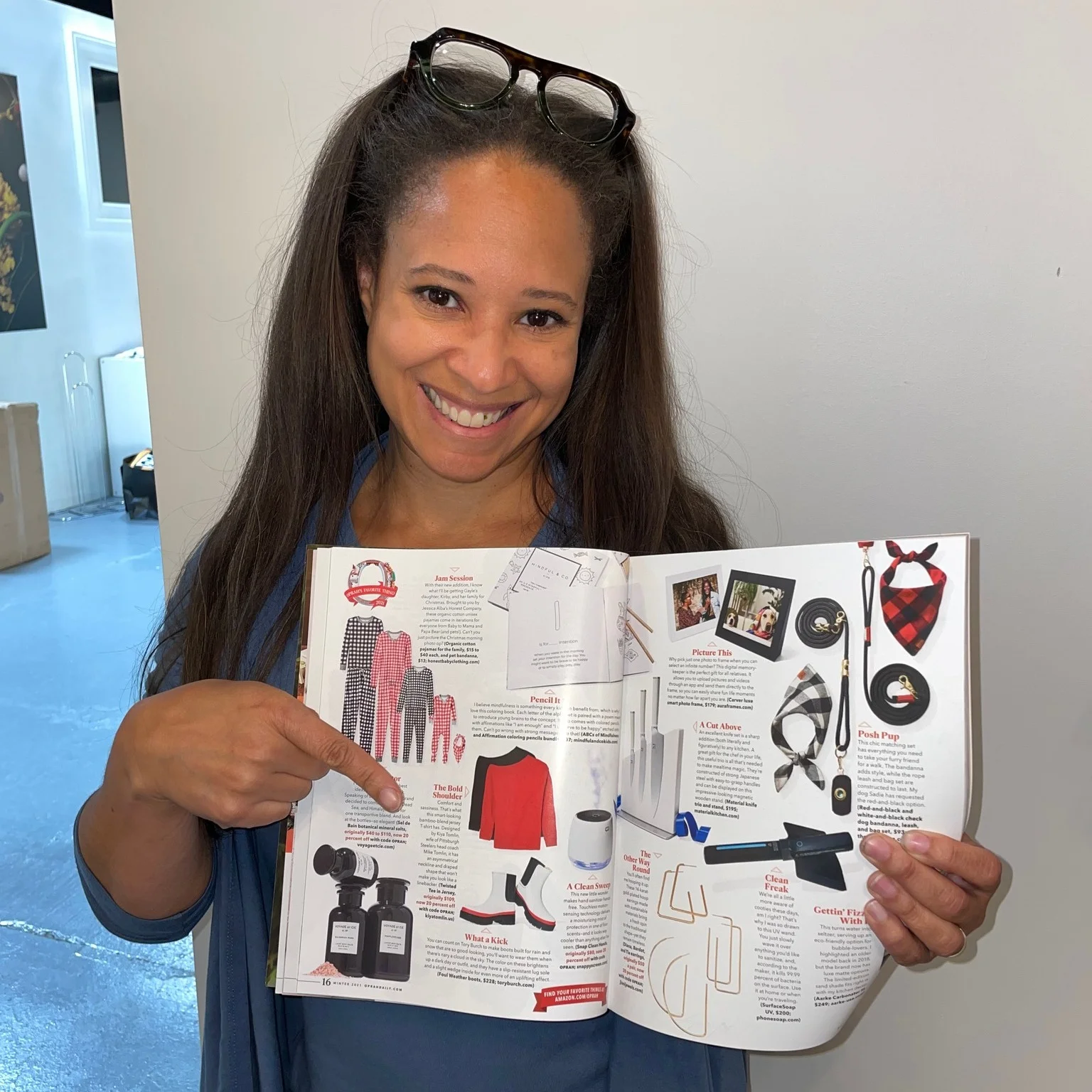 Kiya born Kiya Dawn Winston on January 13, 1974,  in Morristown, N.J., comes from an artistic family. Her grandfather played piano for many singers, including Tony Bennett and Billie Holiday. Her sister Mia is an artist and photographer.
Kiya began sewing when she was 10, and rapidly progressed from pillows to ducks to dresses.
Mike met Kiya when they were both students at The College of William & Mary, he played football and Kiya was a gymnast, he majored in Biology and she graduated in 1996, with a Bachelor's degree in pre-medicine, Kiya also holds a degree in fashion and apparel design from the University of Cincinnati.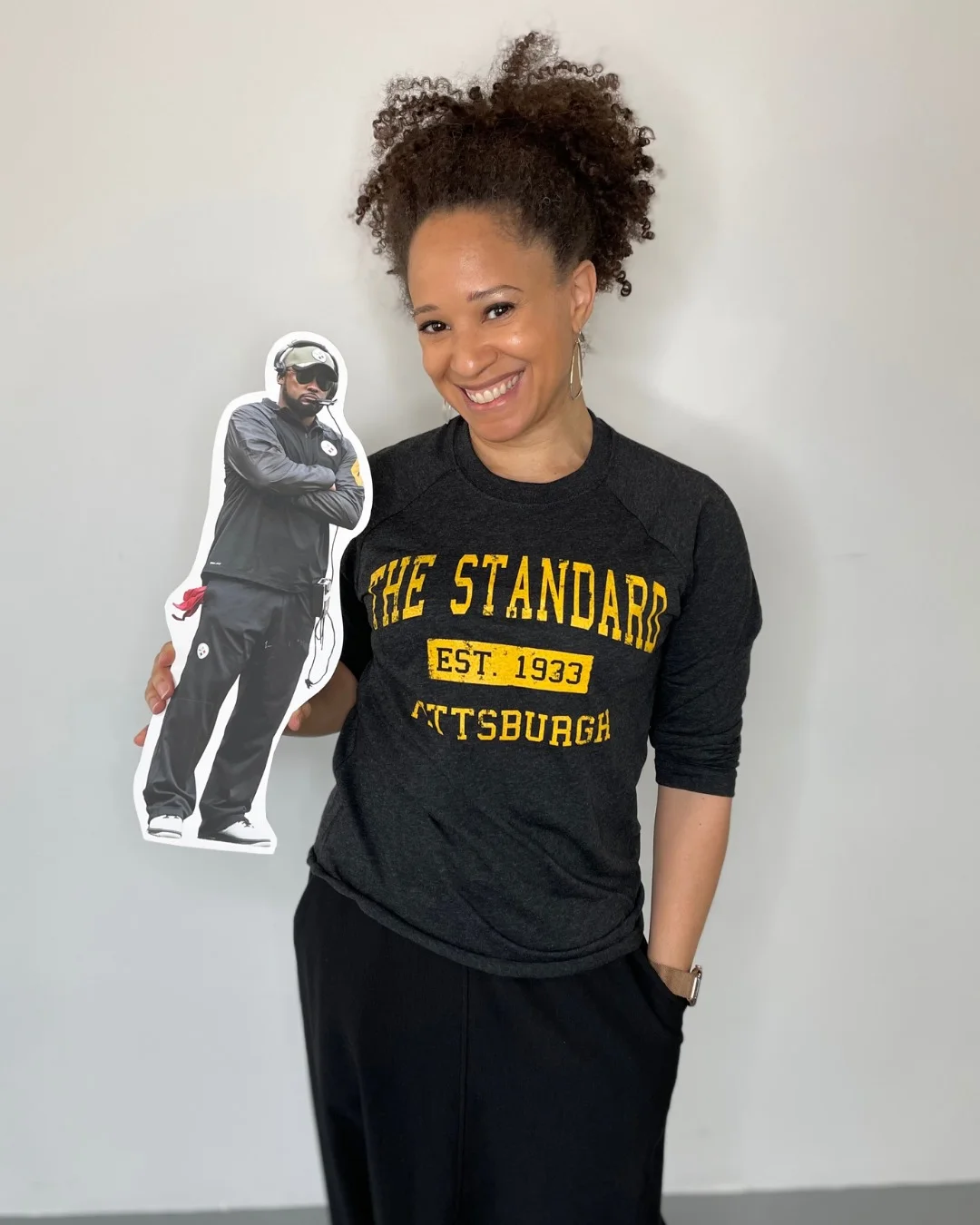 They married in 1996, one year after Mike had graduated. They have three children, sons Michael Dean, Mason, and daughter Harlyn Quinn.
Mike Tomlin Children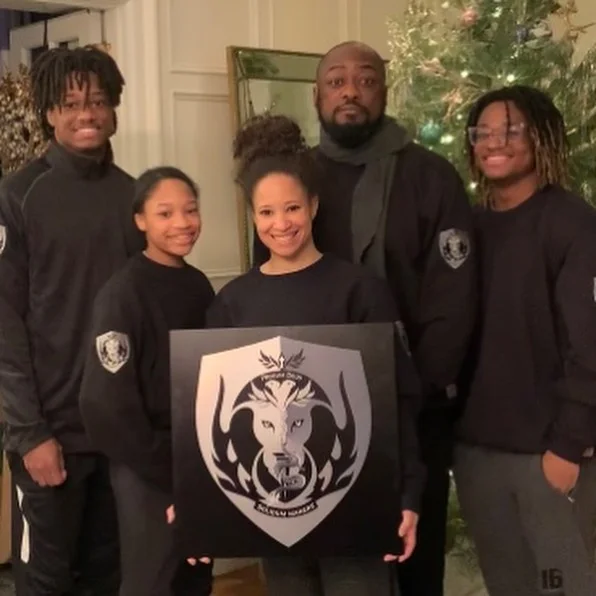 Dean Tomlin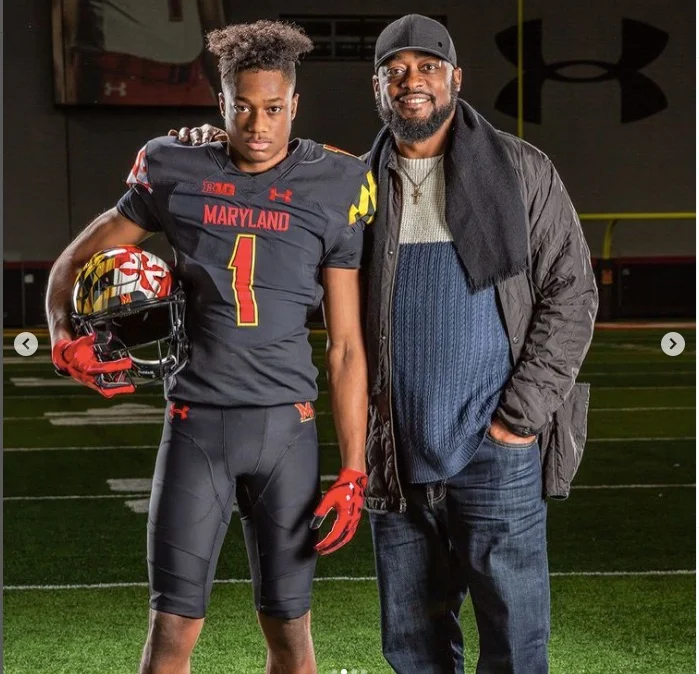 Michael Dean Tomlin aka Dino Tomlin born on December 16, 2000, stands at 6'0 and is a wide receiver at the University of Maryland, he committed to Maryland over offers from  Army, Pittsburgh, and Iowa State.
He recorded seven receiving yards, one reception in two games his freshman year. Before joining Maryland Dino played at Shady Side Academy.
Mason Tomlin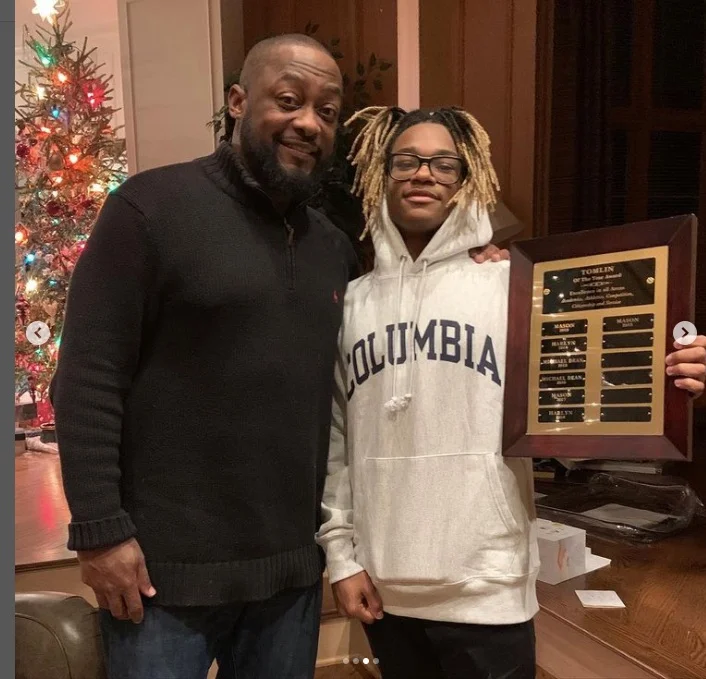 5'8 Mason Reid Tomlin born on January 15, 2002, played defensive back and captain (senior year) at Shadyside before enrolling at Columbia. Mason was voted  Most Valuable Player as a senior at Shadyside. He committed to Columbia over offers from Robert Morris and William & Mary.
He couldn't play his freshman year at Columbia due to the COVID pandemic, but has recorded eight tackles, 4 solo, 4 assisted in five games his sophomore year.
Harlyn Quinn Tomlin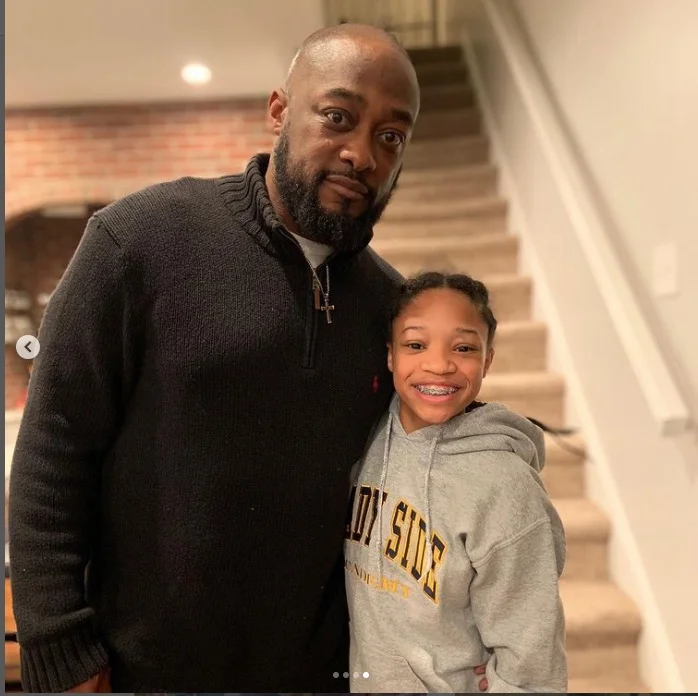 Mike Tomlin's daughter Harlyn Quinn Tomlin born in 2006, is a start gymnast at Shadyside Academy.