Kealia Ohai
This pretty gal is Kealia Ohai; she is the gorgeous girlfriend and fiancee of NFL player, J.J. Watt. Her beau is a defensive end for the Houston Texans. The couple has known each other for years and started dating a while ago. Keep reading to know Kealia Ohai's biography!
Kealia Ohai's boyfriend was born Justin James Watt on March 22, 1989. The Waukesha, Wisconsin native has two younger brothers, Derek and T.J. Watt –who are also NFL players. His father, John Watt worked as a firefighter for 28 years, while his mother, Connie Watt is a former VP of a building inspection company.
JJ earned letters in football, basketball, baseball, and track at Pewaukee High School.
He attended the University of Wisconsin –where he won the Lott Trophy in his senior year. Watt was drafted 11th overall by the Houston Texans in 2011.
Judging by their social media, you'd never think of linking these two together and though Watt has yet to address the relationship publicly –it was Ohai who told the 2 Up Front podcast in October: "The rumors are true. We are dating."
Kealia Ohai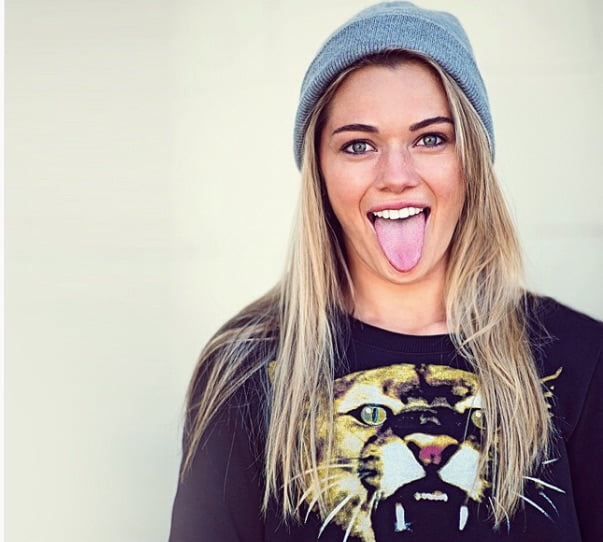 Kealia Ohai is much more than a pretty face. For those thinking she is just another model wag, you got it wrong this time. Ohai happens to be a soccer star who recently was named to the US Women's National Team roster.
The blonde plays forward for the Houston Dash of the National Women's Soccer League.
Kealia and JJ knew each other for a long time and were good friends before things became romantic. Ohai has said of her man "I'm really proud of him for everything he's been going through."
Kealia was born Kealia Mae Ohai on October 1st, 1992 in Draper, Utah. She is the daughter of Cindy and Ben Ohai. She has one older sister named Megan who is married to Brian Cushing.
Diagnosed with severe astigmatism in her right eye at the age of 6. As a result, she is blind in her right eye.
Soccer
Kealia attended Alta High, where she led her team to four straight state championships, and on the track, she ran the 100-meter dash and 4×100-meter relay. Selected Gatorade Player of the Year for Utah twice, named Utah Ms. Soccer in 2008 and 2009, and the 2010 NSCAA National High School Player of the Year.
She attended North Carolina University where she was a four-year starter with the Tar Heels from 2010 to 2013. Ohai is responsible for scoring the single winning goal in the final match of the 2012 FIFA U-20 Women's World Cup.
Named Most Valuable Offensive Player at 2012 NCAA College Cup as the University of North Carolina won the national title. Ohai recorded two assists in 2012 CONCACAF Under-20 Women's Championship final win vs. Canada.
The blonde was selected by the Houston Dash with the No. 2 overall selection in the 2014 NWSL College Draft.
On May 26, J.J. Watt got on one knee and asked Kealia to spend the rest of her life by his side, she said YES!!!!

You can find lovely Kealia Ohai on Instagram here.