Laurie Phillips
Laurie Phillips is the wife of Wade Phillips the NFL defensive coordinator dubbed a defensive genius who was the Head coach of the Denver Broncos in 2010; he is nowadays with the Los Angeles Rams.
Laurie's hubby has also been in the coaching staff of the Dallas Cowboys, Houston Texans, Atlanta Falcons, Buffalo Bills and the New Orleans Saints.
Laurie Phillips' husband Wade Phillips was born and raised in Orange, Texas where he attended Port Neches- Groves High School and the University of Texas. Coach Phillips is the son Helson Wilson Phillips and former NFL coach Phillips, who once coach the Houston Oilers, The Saints and the Chargers; Coach passed away at the age of 90 in 2013, his son Wade gave him credit for everything he knows about coaching.
"I was blessed to have him as a father and coach. I got to coach with him for 11 years. He taught me everything I know about coaching, taught me right and wrong and taught me to enjoy life."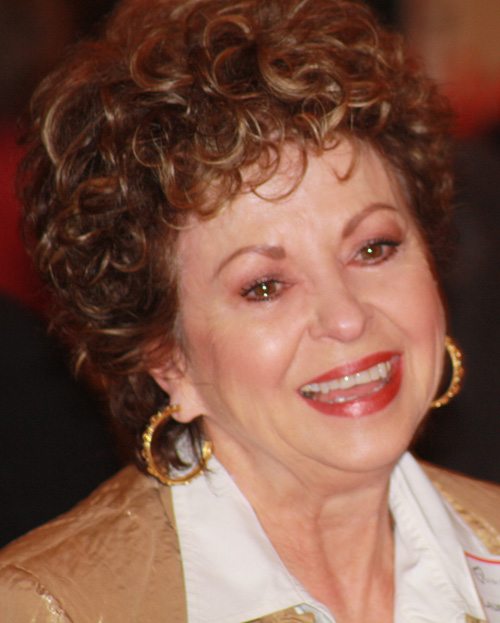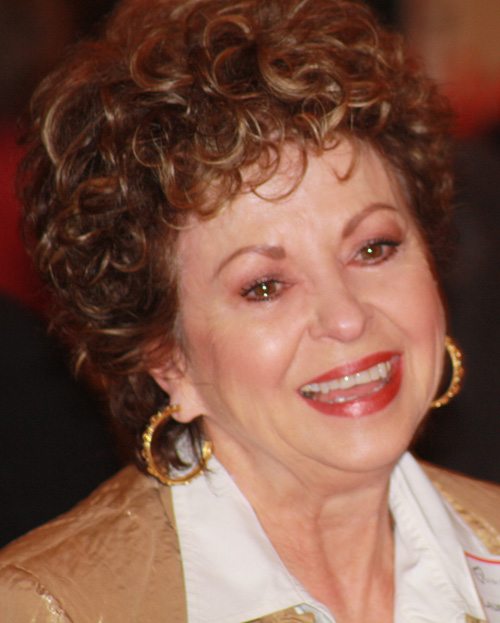 Laurie Phillips
In 1964, Wade Phillips met his wife Laurie Phillips while they both attended at Port Neches-Groves High School where Laurie was the head cheerleader and he was the team's QB, her uncle coached with her father in-law and her dad Wesley Nunez played against, both men warned her about the Phillipses and told her to stay clear of Wade, but was she able to resists his charms???
I said I was never going to marry a football coach," Laurie says, "because they were never at home and they didn't make enough money."
After their graduation from high school Laurie went to Lamar University in Beaumont and Wade got a football scholarship to the University of Houston, they started to exchange letters. But then the letters stopped and didn't hear from each other for the next three years.
Those three years later passed, Laurie was engaged and had recently graduated from Lamar University, then she found Wade's letters; although she thought that Wade like her could also be engaged or already married, maybe with children, should she write him to tell him she was moving to Houston? What if she got him in trouble with his wife? Fiancee?
And what was she going to tell her boyfriend? Wade was worth the risk, if he was a married man, he was not going to respond.
Engaged
But he did, he was not married, nor was he engaged, but she was; after spending time together with Wade in Houston, she broke her engagement.
"I started showing her around because I knew all about Houston," Wade says. "Then I started showing her around Houston every day and every night. "Finally, she called her fiancé and said, 'There's something wrong here. I'm enjoying spending time with this other guy."
That other guy, Wade Phillips proposed and she said "YES" and two months later they got married!
Laurie and Wade Phillips welcomed two beautiful children Traci and son Wes. Tracy Phillips born in March, 1982. She is an actress known for her roles in Charlie Wilson's War, Water for Elephants and (500) Days of Summer.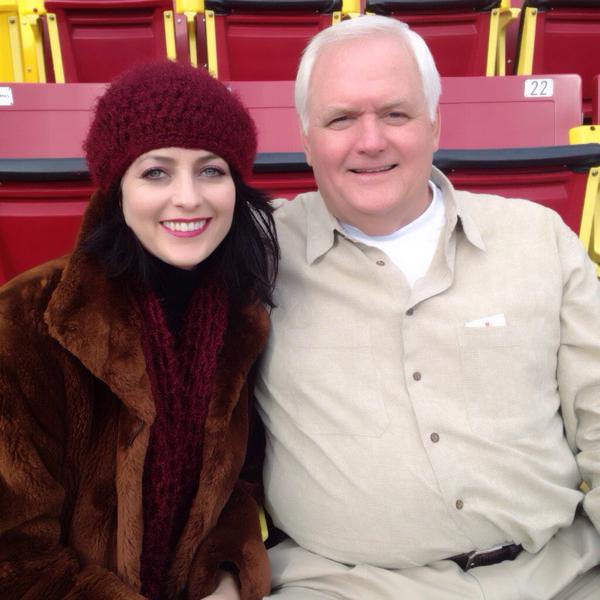 Their daughter is also a dancer and choreographer in Cali. She has been in several music videos for musicians like Will Smith, Ricky Martin, Goo Goo Dolls and No Doubt.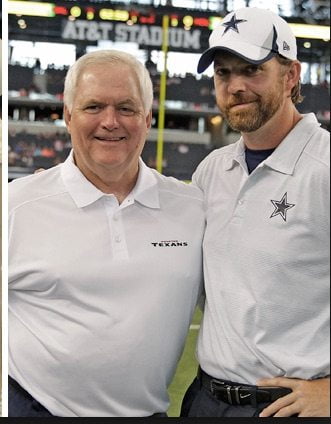 Their son, Wes Phillips the tight end coach for the Washington Redskins; former football player at the University of Texas at El Paso (UTEP).
Wes graduated with a degree in philosophy, before joining the Redskins in January, 2014. He worked with the Dallas Cowboys, and was the quarterbacks coach at Baylor and Texas A&M. He and his wife Anne have two children son Mac and daughter Ivy.