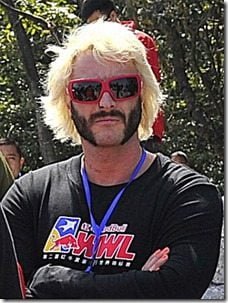 Victor Kovats from Hungary has tragically lost his life. The three-time champion wingsuiter died after plunging into a valley in rural China during a trial flight for the world championships yesterday. Vic apparently hit the mountain at high speed during his first qualification run and his body was not recovered until today.
The World Wingsuit League (WWL) said on a statement:
We are deeply saddened by Victor Kovats's passing and our thoughts and prayers go out to his parents and friends during these difficult times. He will be always be remembered for his deep passion for life and his spirit of adventure, and he will always be sadly missed in the wingsuit community.
In deed we join in that thought, but we wonder what about a special lady? Was Kovats who was regarded as a serious contender in the international wingsuit race circuit, dating anyone?
He did hundreds of training jumps and last year he redeemed himself with a glorious victory at the ProBASE Wingsuit Race 2012 in Stechelberg, Switzerland. In 2011 He had been disqualified for being a mere second below the minimum required canopy time but 2012 was a different story he had come to give his all. All through the qualifying rounds he was ahead and he never even got close to the minimum safety margin of 25 seconds under canopy. His hundreds of training jumps and having recently competed in a skydiving race had put him in position.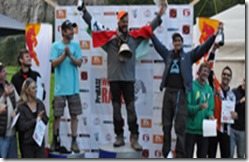 Special skills and a very special mindset are necessary to be a top-end competitor in this sport. At the time Espen Fadnes and Vik Kovats went against each other for the final run. As they get closer to the finish line it seems that Espen has a slight advantage, however Viktor is right next to him and as they cross, the judges are split in their opinion. Video review of the goal line camera however clearly shows Viktor crossing the line just a body length ahead of Espen and claiming victory.
Kovats had completed 700 jumps, as well as 1,250 skydives and 250 base jumps.
Victor plunged in Tianmen Mountain National Forest Park, Zhangjiajie, when his parachute failed to deploy. The flyer crashed onto the cliff and smashed his skull.
There is not much information about his personal life; maybe he was dating someone or he could have been married already; whomever that special someone may be, we send our deep condolences during this difficult time.