Leody Taveras Wife
This spectacular and beautiful lady is Genny Taveras, Leody Taveras Wife! Taveras as many of you know, is the Dominican outfielder currently playing for the Texas Rangers. Leody started his career with the Dominican Summer League Rangers back in 2016.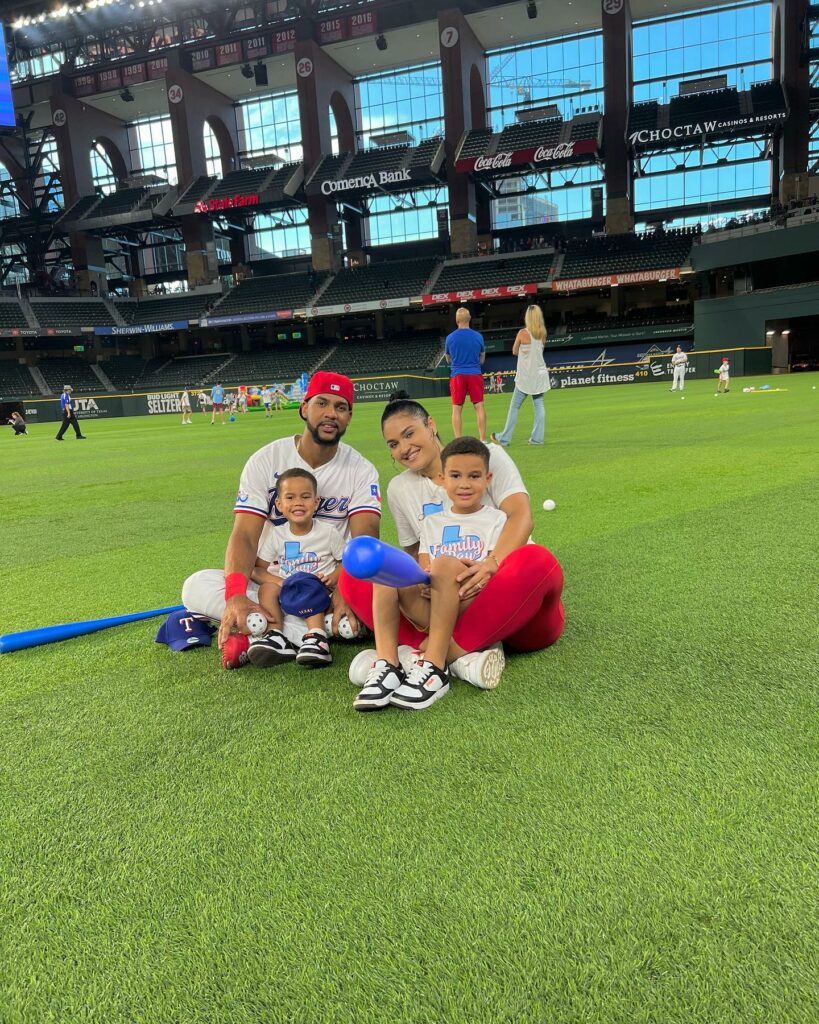 Genny Taveras
Genny Taveras was born Genny del Pilar Santiago on March 5, 1998, in Villa Tenares, Salcedo, in the beautiful Dominican Republic, one of the children born to Amparo Gonzalez. Genny Taveras attended Liceo Julian Javier and has one twin brother, Gerson Santiago.
Leody and Genny have known each other since they were teenagers; judging from their photos on social media, they have been posting together since 2015.
They got married on January 22, 2022, and have two beautiful sons together Leyron, born in September 2017, and Loryson, born in August 2019.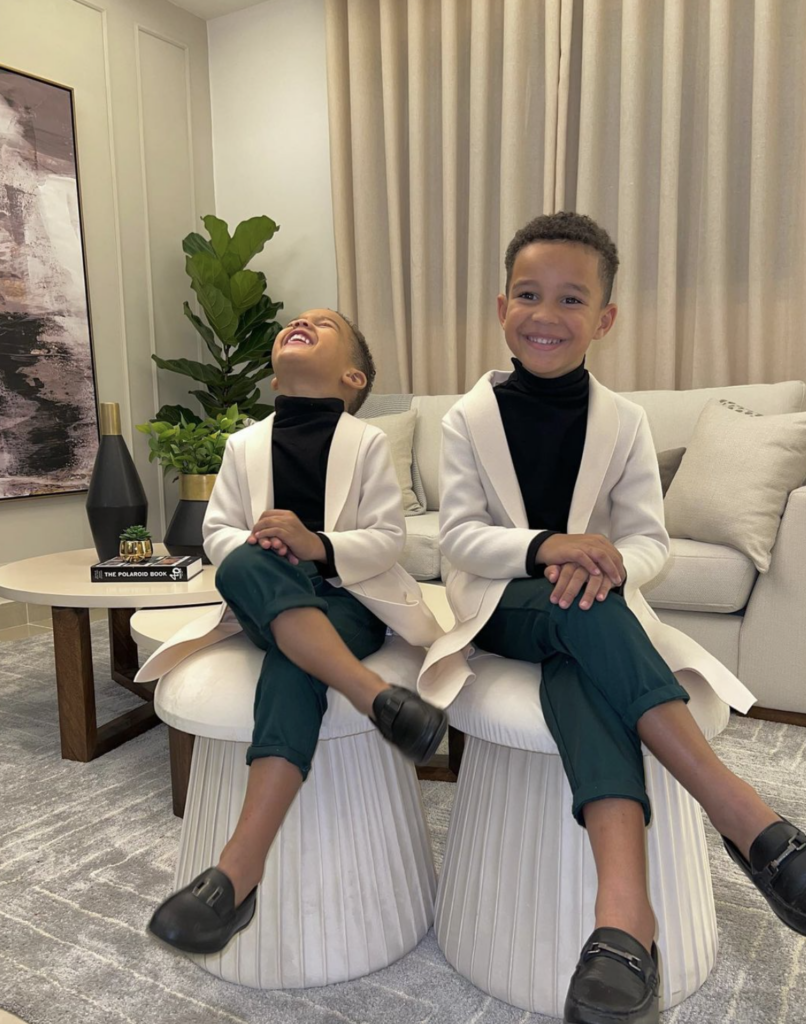 Leody Taveras MLB Career
July 2, 2015: Taveras began his professional journey when he signed with the Texas Rangers as an international free agent for a handsome bonus of $2.6 million. His career kicked off on a high note, marking the start of an exciting journey in professional baseball.

June 2016: Leody Taveras made his professional debut with the Dominican Summer League Rangers.
August 3, 2016: His impressive performance soon earned him promotions to the Arizona League Rangers and Spokane Indians within the same season. In total, he played 73 games across these three teams, showcasing a .271 batting average, one home run, 33 RBIs, and 18 stolen bases – quite a remarkable debut year!

As the 2017 season rolled around, Baseball America recognized his potential and ranked him as the top prospect in the Rangers system.

During the 2017 season, Taveras played for the Hickory Crawdads, where he amassed a .249 batting average, eight home runs, 50 RBIs, and 20 stolen bases. His performance continued to impress and solidified his standing as a promising player.

The 2018 season saw Taveras with the Down East Wood Ducks of the Class A-Advanced Carolina League. Here, he hit .246/.312/.332/.644 with 5 home runs, 48 RBI, and 19 stolen bases over 132 games. This stellar performance led to his selection for the 2018 All-Star Futures Game, yet another feather in his cap.

Taveras's growing reputation was further cemented by multiple rankings in 2019: #47 overall prospect by Baseball Prospectus, #62 by ESPN's Keith Law, and #94 by Fangraphs.

He started the 2019 season back with Down East, hitting .294/.368/.376/.745 with 2 home runs and 25 RBI in 66 games. In June, he was promoted to the Frisco RoughRiders of the Double-A Texas League, where he hit .265/.320/.375/.695 with 3 home runs and 31 RBI. By the end of the season, he had earned a spot on the Rangers' 40-man roster.

Jul 22, 2020: Marked Taveras's inclusion in the Rangers Opening Day roster.
July 24, 2020: Debuted with the Rangers against the Colorado Rockies.
on August 29, 2020: He hit his first career home run, during a game against the Los Angeles Dodgers. He concluded the season with a .227/.308/.395/.703 hit rate, 4 home runs, 6 RBI, and 8 stolen bases across 33 games.

The 2021 season saw Taveras split his time between Texas and the Round Rock Express of the Triple-A West. While his performance with Texas resulted in a .161/.207/.270/.477 batting average with 3 home runs, 9 RBI, and 10 stolen bases, he fared better with Round Rock, hitting .245/.343/.475/.818 with 17 home runs, 55 RBI, and 13 stolen bases.

In 2022, Taveras continued to split his time between Texas and Round Rock. He hit .261/.309/.366/.675 with 5 home runs, 34 RBI, and 11 stolen bases for Texas. Meanwhile, he achieved a .294/.335/.485/.820 batting average with 7 home runs, 29 RBI, and 7 stolen bases for Round Rock.
March 1, 2023: He signed a contract extension with the Texas Rangers.

Leody Taveras Contract
On March 1, 2023, Leody Taveras signed a one-year, $733,445 contract with the Texas Rangers.