Libby Offutt
Libby Offutt is the ex- girlfriend of former NFL player Randy Moss, the now on-air talent for FOX Sports 1 who played 14 years in the NFL. Moss an outstanding wide receiver played with the San Francisco 49ers, Tennessee Titans, the Vikings, Patriots, Raiders, and college football for Marshall University.
Randy is no longer together with Libby, but we are still going to tell you everything we know about her, their children and Randy Moss's current wife Lydia.
Randy Moss Bio
Parents & Siblings
Libby Offutt's stud, Randy Moss was born February 13, 1977, in Rand, West Virginia; he is one of the children born to Randy Pratt and Mrs. Maxine Moss. Randy has two siblings, sister Lutisia and older brother Eric Moss, the 6'4 former offensive guard at Ohio State, who subsequently played briefly with the Minnesota Vikings from 1997 to 1998 and in 1999 played with the NFL Europe League team, the Scottish Claymores.
Eric Moss was 44, when he died on March 10, 2019, in Rand, West Virginia.
High School, Florida State & Marshall University
Randy attended DuPont High School where in addition to playing football, was a member of the baseball, track, and basketball teams. Randy was a two-time West Virginia basketball player of the year, Track & Field champ in the 200 and 100 meters competitions.
A racially-charged fight had him expelled from DuPont and ended his dream of attending Notre Dame. He received his high school diploma from Cabell Alternative School and enrolled at Florida State, where coach Bobby Bowden whose reputation for handling trouble players nonetheless did nothing from keeping Randy out of trouble and out of jail.
In 1995 he served three days in jail for his 1995 fight, then in 1996, tested positive for , thus violating his probation, and just like that he was expelled from Florida State; Moss subsequently transferred to Marshall University.
NFL
by 1997 he decided to join the big guys, the big guys were the Minnesota Vikings who selected him in the first round (21 overall) in the 1998 NFL Draft.
The Vikings traded him to the Raiders in 2005 and they traded him to the Patriots in 2007. Moss returned to Minnesota for the 2010 season but he was sent to play with the Tennessee Titans that same year.
Randy Moss announced he was planning to retire in August 2011, but decided to keep playing and signed a one-year contract with San Francisco.
Randy Moss eventually retired after the 2012 season with 28 catches for 434 yards and three touchdowns.
His total carreer stats are 15,292 passing yards, 156 touchdowns, in 218 games.
Analyst Career
After putting his cleats down Fox Sports 1 hired Randy as their new sports analyst for their prohram Fox Football Daily Show.
Moss joined ESPN's Sunday Night Countdown and Mmonday Night Countdown in July 2016
Randy Moss Ex-girlfriend Libby Offutt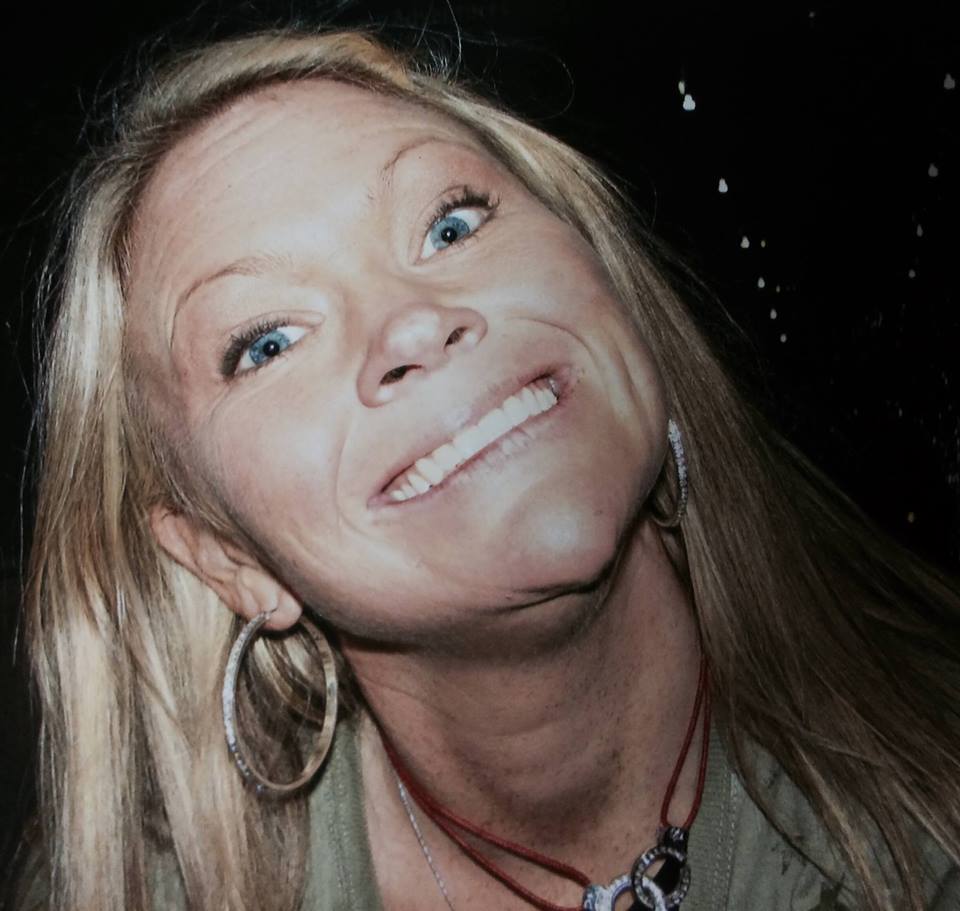 Randy Moss and his former longtime girlfriend Libby Offutt have five children; Sydney, Thaddeus, Senali, Montigo, and Sylee.
Libby Offutt was born Elizabeth Ann Offutt on November 1st, 1975; one of three daughters born to Frank Montgomery Offutt and Margarette, also proud parents of their other two daughters Angela and Jennifer.
Libby's dad Frank was 73, when he passed away on November 28, 2012, following complications from surgery after an 11 year battle with the rare Pure Autonomic Failure (PAF).
Mr. Offutt graduated from Williamson High School; he was a member of the school's athletic Hall of Fame.
Frank Outtutt worked for Kanawha Valley Chemical Industry, Goodrich-Gulf Rubber plant, Monsanto, and MTI Engineering.
He served as a Deacon and Chairman of the Board of Christian Education; alongside his wife Margarette aka Sissy coached the church's girls' basketball team.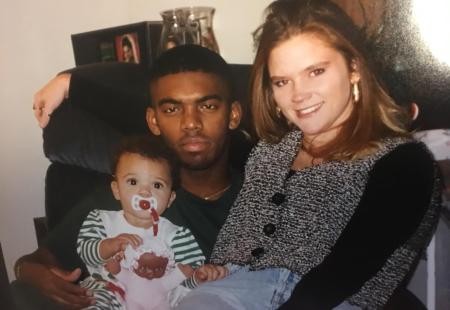 According to media, Libby and Randy met and started dating in high school; she went to St. Albans High School, West Virginia and subsequently attended DuPont High School.
Libby was an athlete, a remarkable swimmer in high school; she was a senior at DuPont when she found out she was pregnant with Randy's first child, Sydney.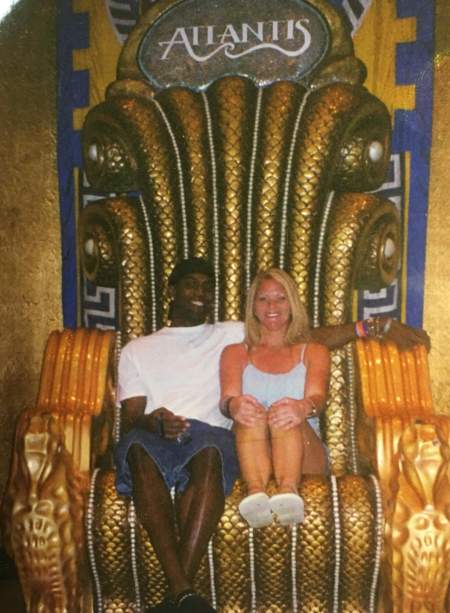 Then came Thaddeus, Montigo, Senali and last but not least little Sylee. Libby said she was pregnant with Sylee when she found Randy was allegedly dating another woman, Lydia, who eventually married Moss.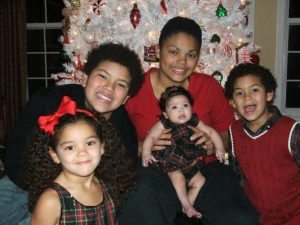 Randy Moss and the mother of his children, Libby Offutt are definitely not together. In fact, Randy's recent rant on Twitter revealed the once happy couple are far from being amicable.
The former wide receiver, accused his ex, of spending almost $4 million dollars on drugs and added she was the reason he had to retire early.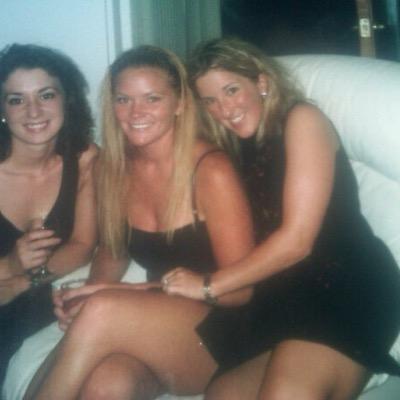 Moss claims he was forced to retire in order to take care of his children and also says she abandoned their kids.
According to gossip site TMZ, Libby's mother said the drug allegations are not true, telling them she did have help for an issue a few years ago but hasn't had any problems since.
Moss, currently an NFL analyst for ESPN, didn't mention the woman's name but in a string of tweets claimed that his baby mama, mistreated their kids and that she also slandered him all over social media.
Libby Offutt, lives in Saint Albans, West Virginis, she is a distributor for ItWorks Global; prior to that she worked as a waitress.
Randy Moss Children
During his Hall of Fame acceptance in 2018, Randy thanked his momma, wife Lydia and his children; Sydney, Thaddeus, Lexi, Lyric, T, Denali, Sally, Little Lourdes, Randy, Taran and Ariana.We mean no disrespect, but is hard to keep up withh all of Randy Moss' children and their mothers.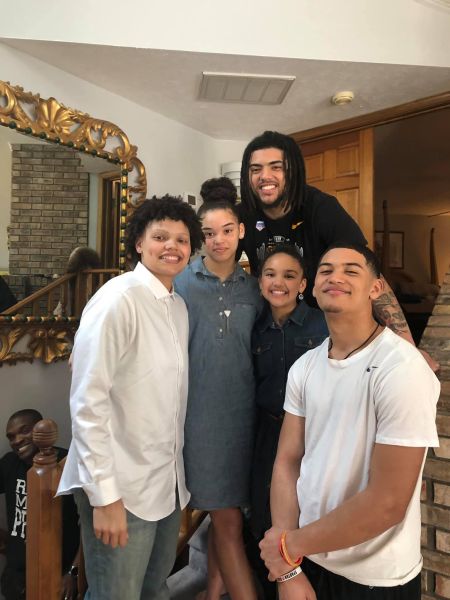 Therefore, let's see the children of Randy Moss that we could keep our eye on.
Sydney Moss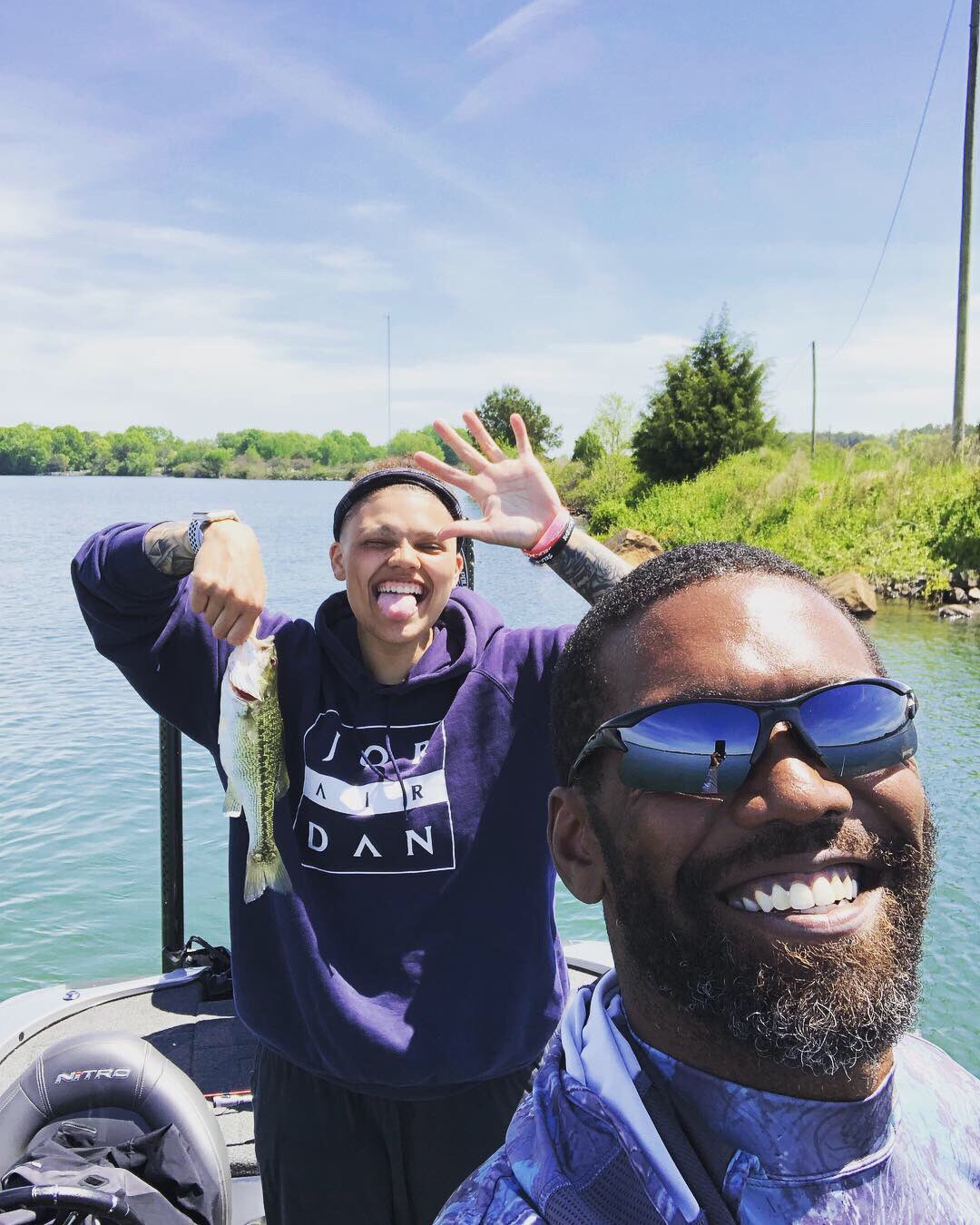 Sydney Nikale Moss the eldest Randy and Libby Offutt's five kids was born March 6, 1994. She graduated from Boonew County High School in 2012 and from Thomas More in 2016.
5'10 Sydney Kentucky Miss Basketball for the 2012 season was a star basketball player in high school and college; after graduating from high school, Sydney enrolled at the University of Miami, before transferring to Thomas More College in Kentucky after her junior year.
Sydney left her mark with the Saints at Thomas More, that they even retired her #40 after she graduated, with a Bachelor's Degree in Communications.
After college Sydney Moss found an assistant coach job at Saint Albans High School; in 2018 was assistabnt basketball coach at the University of Charleston; the following year was assistant to the Women's basketball coach at St. Thomas University in Florida.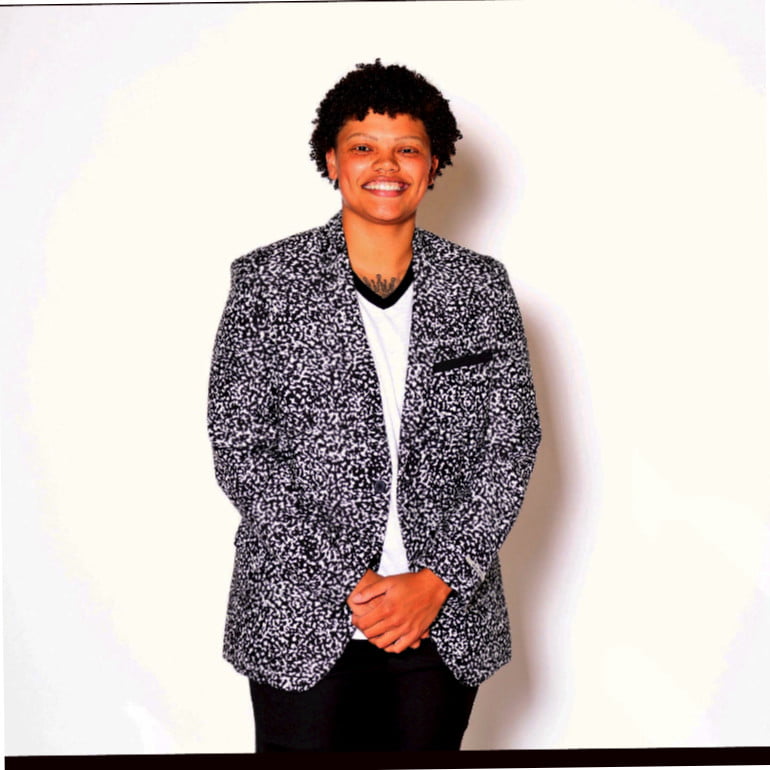 She started her own basketball training business SM Basketball Training in October 2016; returned to Thomas More as an assistant coach in August 2020.
"I'm so grateful for the opportunity that I was given to come back to Thomas More and learn from Coach Hans," Moss said. "I think it is every coach's dream to go back to their alma mater and coach. I'm extremely thankful to be back home and I can't wait to get started."
Thaddeus Moss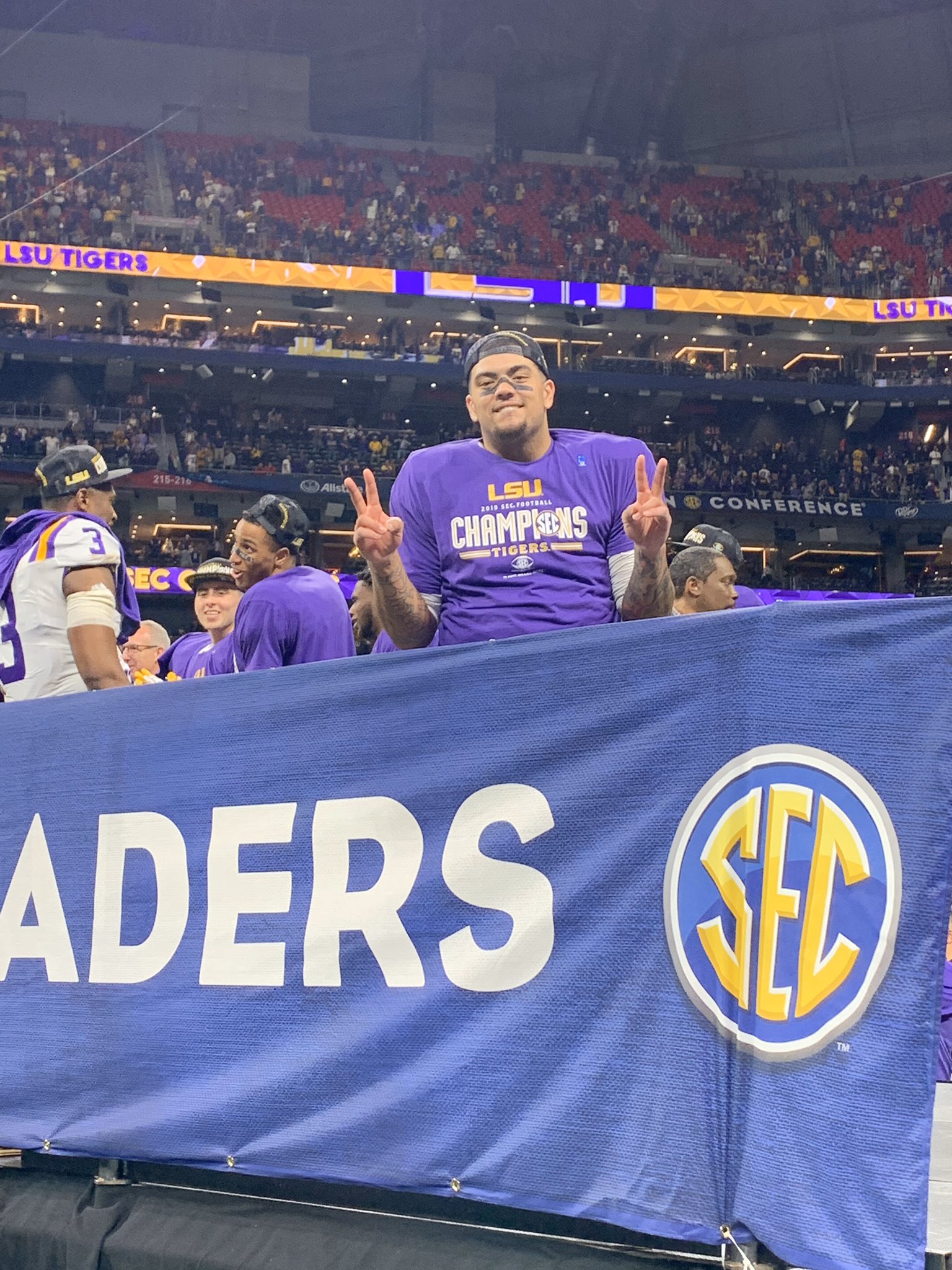 6'3 Thaddeus Moss was born on May 14, 1998, the son of Libby Offutt and Randy Moss. He attended Boone County High School in Kentucky, St. Albans School in West Virginia, Lincoln High School in Rhode Island, Victory Christian Center and eventually graduated from Mallard Creek High School in Charlotte.
He finished his senior year at Mallard Creek with  54 passes for 831 yards and 13 touchdowns.
Thaddeus received football scholarship offers from Michigan. Florida, Alabama, Georgia, Texas A&M and North Carolina State.
He committed to play at NC State in January 2016.
"When Coach Canada was at N.C. (North Carolina) State (from 2013 to 2015), he was recruiting me out of high school," Moss said. "After he got the job here (at LSU) and when he found out I was transferring, he was the first person to give me a phone call.

"I'd like to say I talked to him on a Monday or Tuesday. I was down here for the spring game that Saturday and I committed on Sunday. I give all thanks to Coach Canada for being here."
At North Carlina State, Thaddeus Moss a tight end started in three games; he caught six passes for 49 yards, one touchdown.
He transferdd to Louisiana State University, after one year af NC State. Thaddeus saw noaction his sophomore year with the LSU Tigers diue to the NCAA transfer rules, and then again his in 2018, due a foot injury.
He was back in action for his junior year, finishing with 47 receptions for 570 receiving yards, and four touchdowns.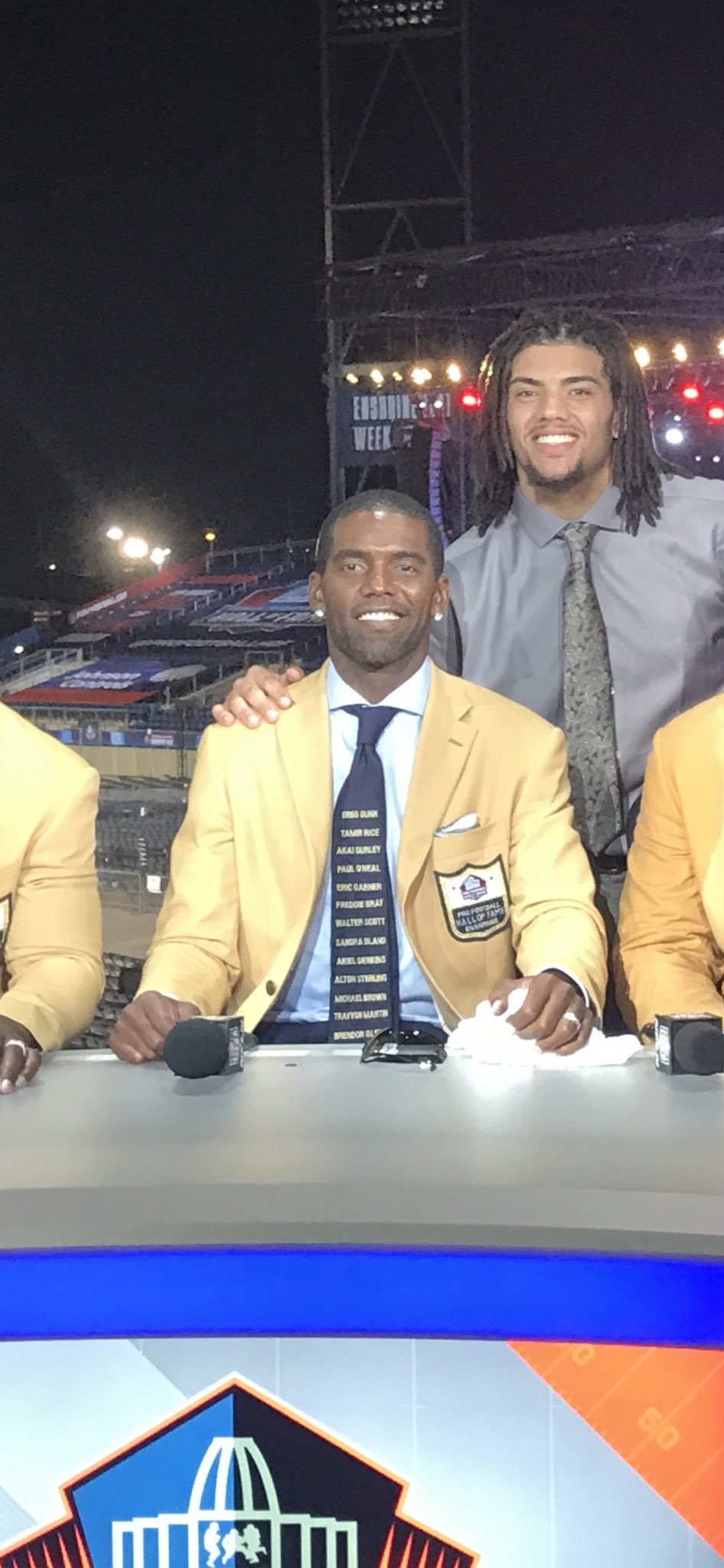 He recorded two touchdownson five interceptions for 36 yars during the 2020 National Championship game against Clemson.
Thaddeus announced he would enter the 2020 NFL draft, forgoing his senior year of college.  The Washington Football Team, (formerly  known as the Washington Redskins) signed Thaddeus Moss as an undrafted free agent in April 2020.
The New England Patriots and Cincinnati Bengals also showed interest in him, but he decided to signed his three-year, $2.28 million deal with Washington because they called him first.

Washington anounced they waived Thaddeus with a injury designation on August 21, 2020; they reverted him to injury reserved on August 23rd.
Montigo Moss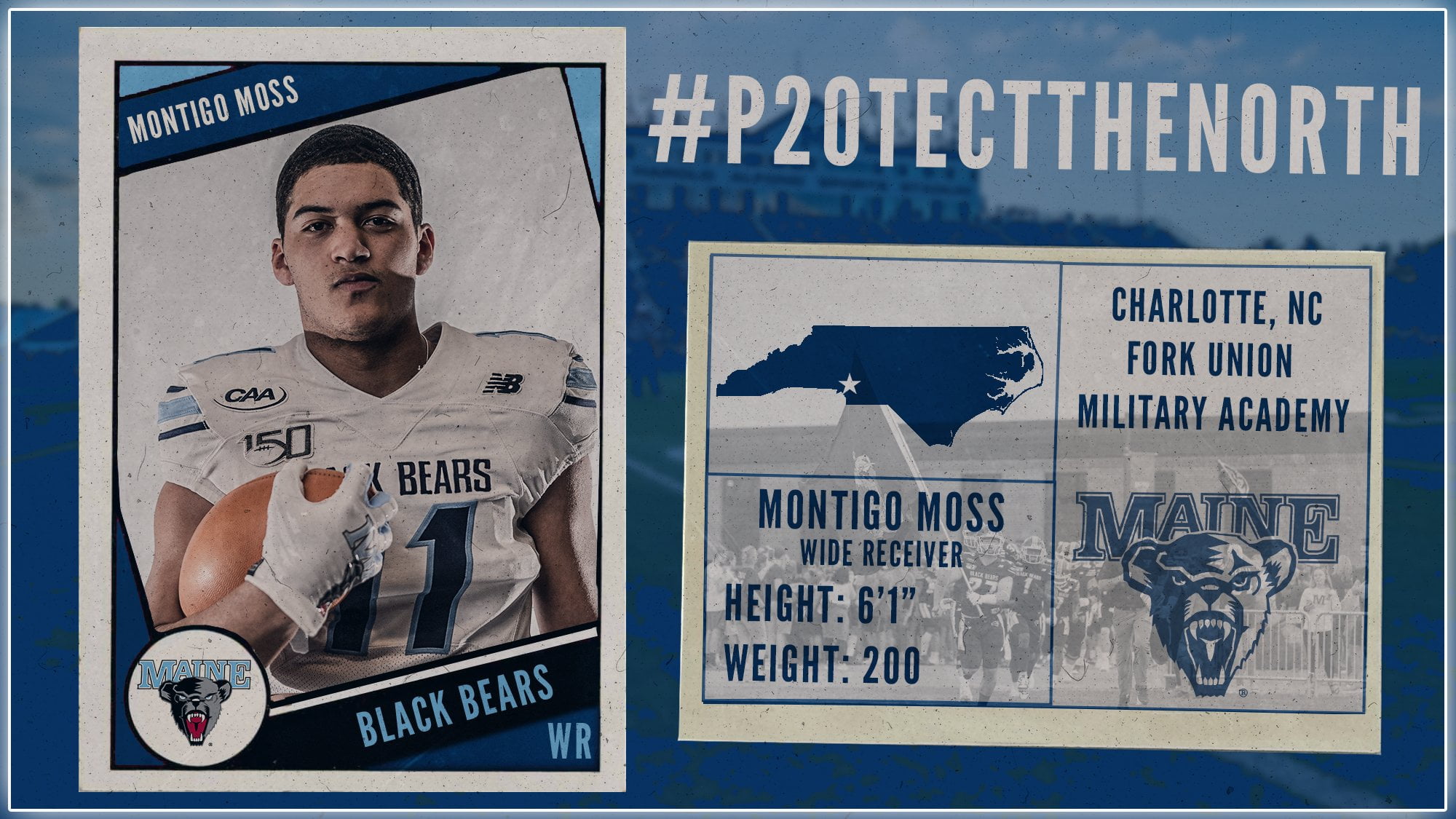 Randy Moss and Libby Offutt welcomed their son Montigo Navari Moss on June 28, 2002. He like his father and older brothers plays football.
Montigo Moss aka Tigo Moss a 6'1 wide receiver graduated from Fork Union Military Academy in 2021.
He finished his high school football career with 56 receptions for 1,256-yards and 14 touchdowns.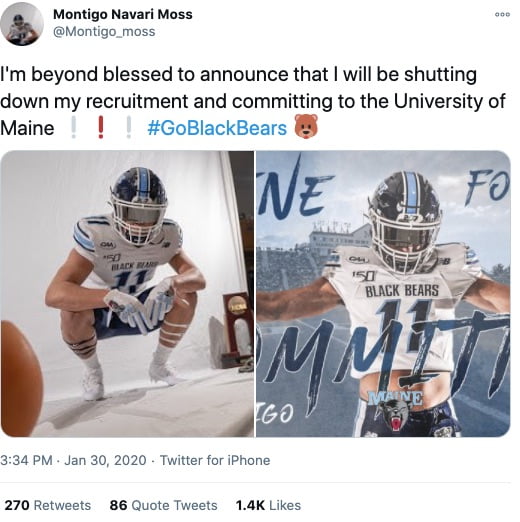 He announced he committed to play with the Maine Black Bears at the University of Maine in January 2020.
Senali Moss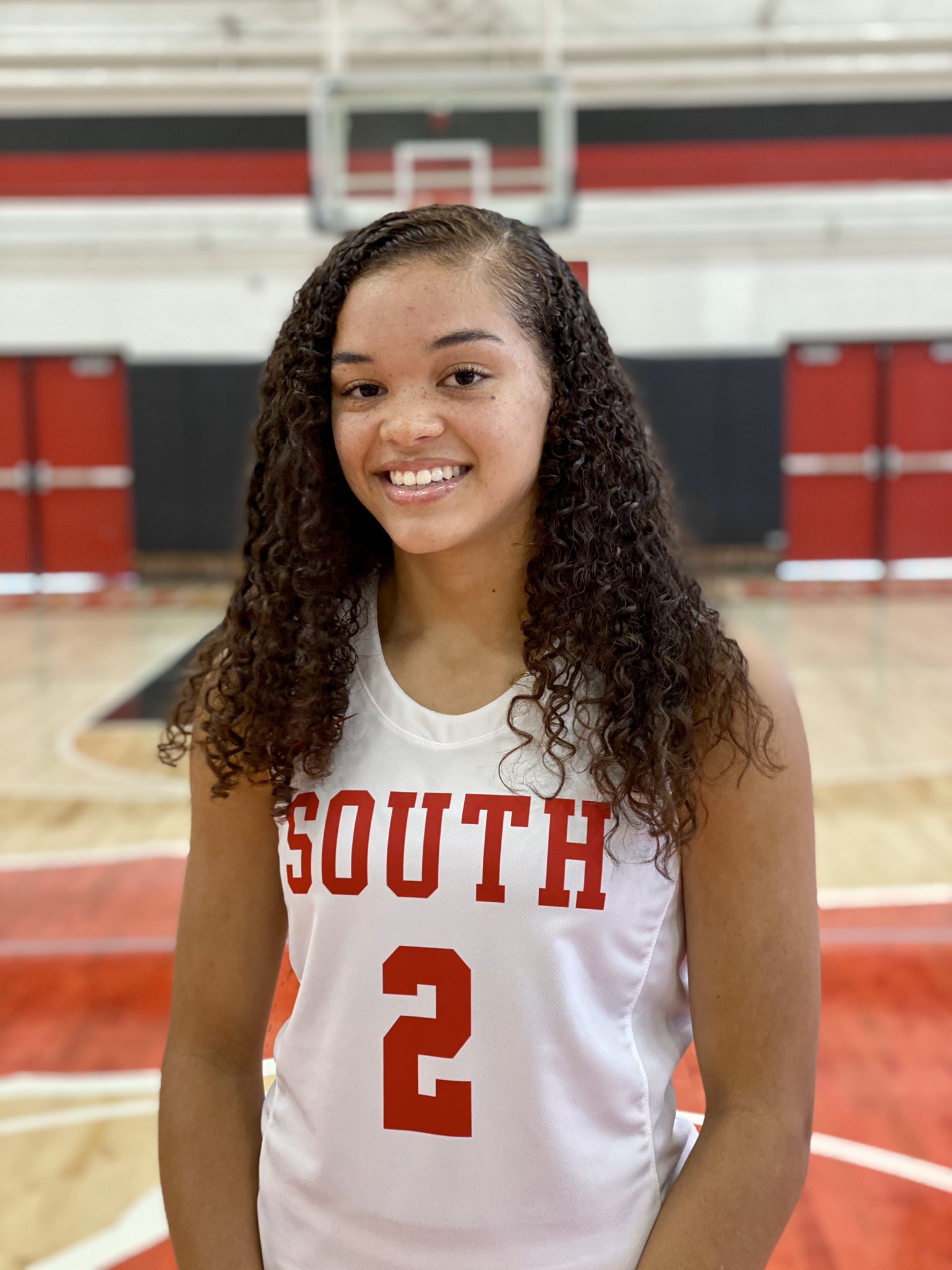 Libby Offutt gave birth to her and Randy's daughter Senali Moss on March 24, 2004. Senali followed her big sister's steps and plays basketball.
5'7 Senali plays with the Lady Sabres at South Mecklenburgh High School; she was was named into the NCBCA All-District Selection
Sylee Moss
It's really a shame we don't know when little Sylee Moss was born, but according to her Sylee's mom Libby, Randy walked out of her life while she was pregnant.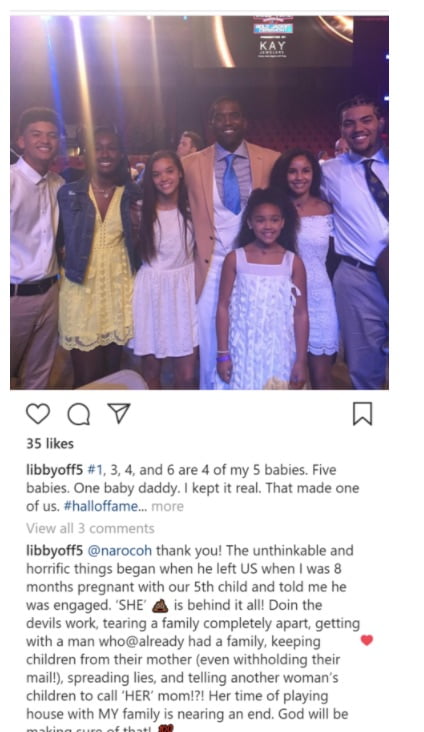 Lyric Moss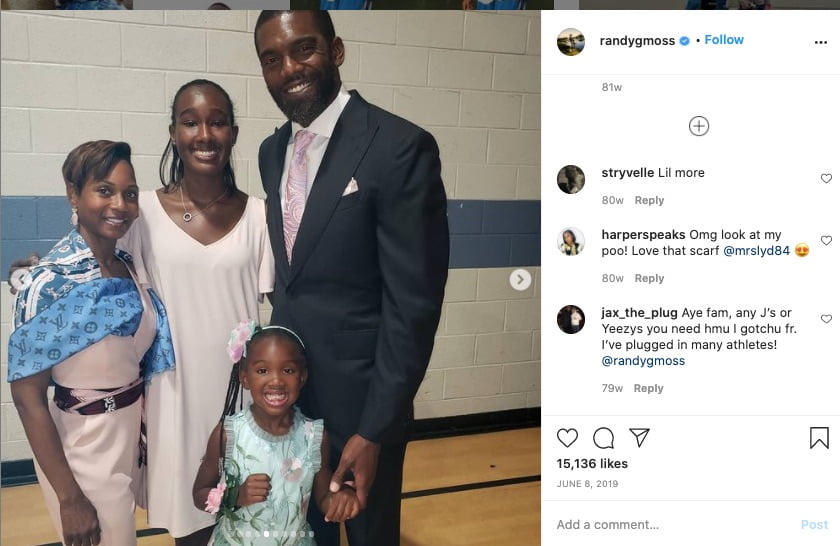 Sadly we couldn't find information about Randy's daughter Lyric Moss, how old is she and most importantly who is her mother; her instagram although is private (click her name).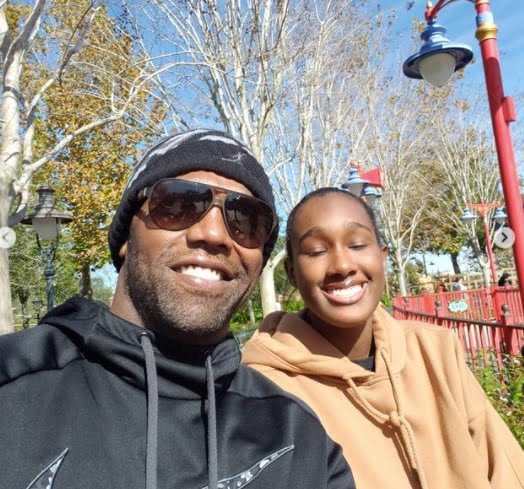 Is it me or she looks a lot like Randy's youngest daughter Lourdes?
Lexi Adkins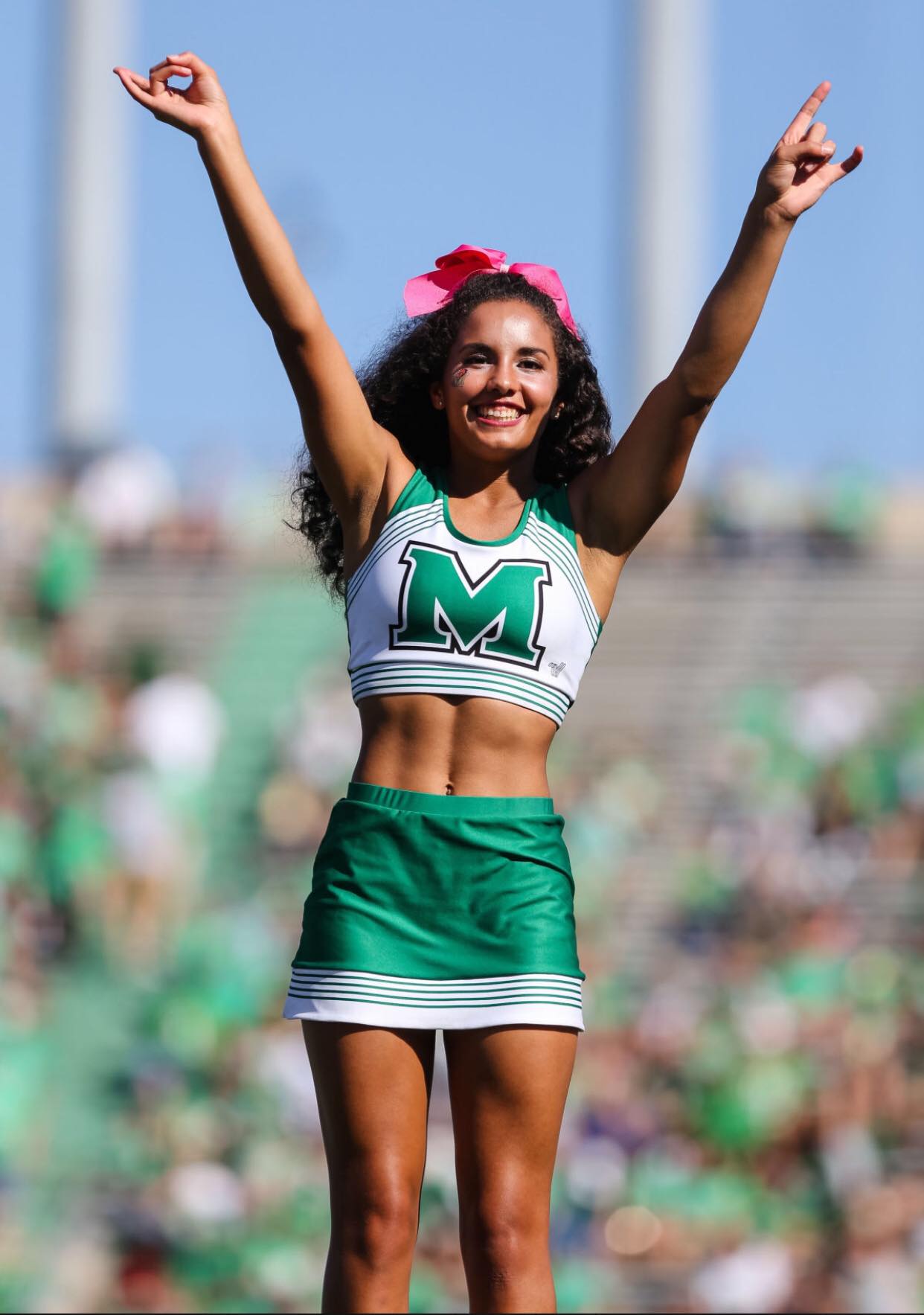 In adition to the five children, Randy is father to Lexi Adkins, born from Randy's relationship with Tanya Dawn Adkins, 41, from Proctorville, Ohio.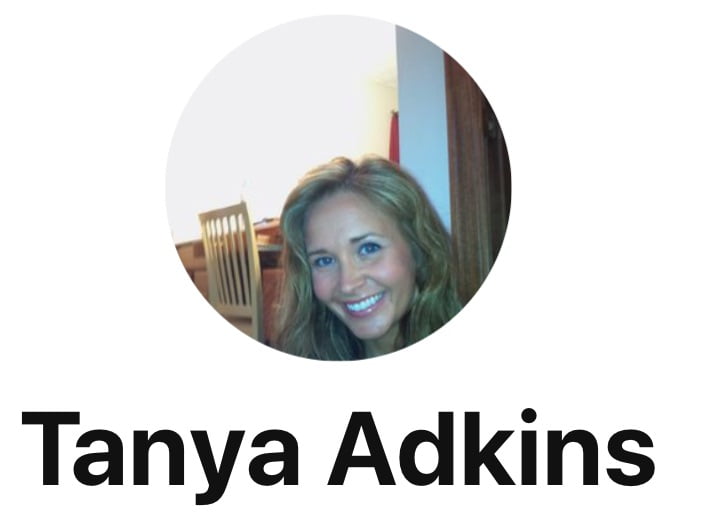 20-year-old Lexi is a Yeager Scholar; she attends at Marshall University where she is also a member of the cheerleading squad.
Lexi has a good relationship with her dad; she never uses his name to get her way; everything she has accomplish has been because she worked hard to get it.
"A lot of people say I'm only where I am today because of my dad," Adkins said. "But that isn't the case at all. I worked for everything that I have today, in academics and athletics. He actually didn't want me to go to Marshall for his own personal reasons; but I am my own person with my own talents and dreams. I don't want to live in his shadow. I aspire to create my own path in this world and not follow someone else's."
Lexi grew up with her mom, Tanya; who she gives credit for the person she is today.
"My mom is my biggest inspiration," Adkins said. "She's sacrificed so much for me that I'm going to do everything to the best of my abilities for her. She told me since I was little to get an education because that's one thing that no one can take away from you. The older I've gotten, the more I've understood what she means."
Randy Moss Wife Lydia Moss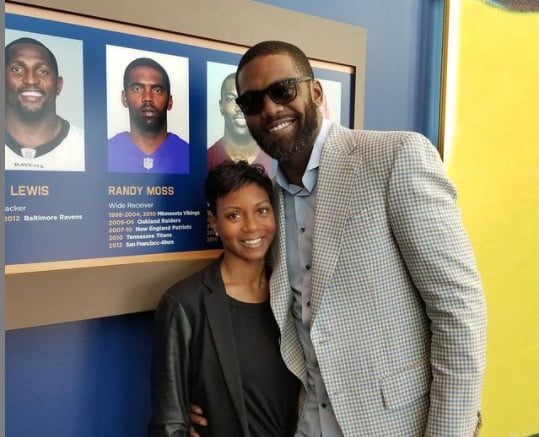 As previously mentioned Randy is now married to Lydia Moss, born Lydia Ann Griffith on Auggust 24, 1971, is originally from Illinois.
Randy and Lydia tied the knot in 2015; Lydia and Randy Moss welcomed their daughter Lourdes in March, 2014.