Meet Linda Barras, the current girlfriend of FIFA's main man, Sepp Blatter. The 79-year-old is going through a rough patch as he refuses to step down as FIFA's president.
In the midst of the £100m corruption scandal, Sepp has been under media scrutiny but that hasn't stopped him one bit. Yesterday, he appeared smiling next to his new lady love, 51-year-old Linda Barras as the couple attended FIFA congress.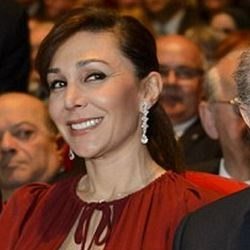 Rumors of the couple first started circulating last year. Funny thing is, Linda was still very much living with her husband, Christian Barras–a real estate millionaire in Switzerland, with whom she has two children with.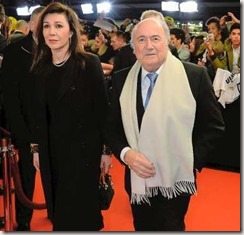 According to Blick, in 2008 Blatter attended an event organized by Linda –who was the president of a charity organization until 2014 –the charity La Nuit Des Neiges was founded by Barras' brother-in-law Francois Barras.
The now couple, also have ties through Blatter's niece,  apparently his niece and Barras are close friends.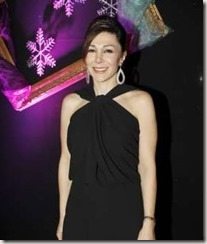 Linda has Armenian roots.
The Swiss football administrator has been a notorious ladies man. The Most Powerful Man in Football and everlasting Casanova, has been married three times and has been linked to a number of young women.
Any thoughts on lovely and supportive Linda?