Meet the that could become the next FIFA first lady! 46-year-old Princess Rym, is the wife of Prince Ali bin Al Hussein of Jordan, who is seen as the reformist FIFA candidate who's eager to take on 79-year-old Sepp Blatter.
40-year-old Prince Ali is the younger brother of King Abdullah II and the fourth son of the late King Hussein and Queen Consort Alia, who died in a tragic helicopter accident in 1977.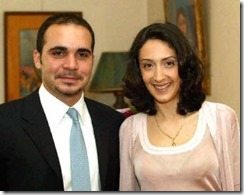 Rym's husband has always shown a keen interest in football and is the President of the Jordan Football Association as well as the founder of the West Asian Football Federation.
Prince Ali Bin is currently FIFA's youngest vice-president as well as the youngest of the original field of challengers. Now, he is the last one standing! Reports say.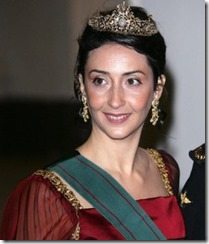 Born in 1969, she's the daughter of Lakhdar Brahimi, former Algerian Minister for Foreign Affairs and senior UN official. She became Prince Ali bin Al Hussein's wife in 2004. They have two children: 9-year-old Princess Jalila bint Ali and 8-year-old Prince Abdullah bin Ali, the family of four reside in Amman.
Princess Rym, known as Rym Brahimi graduated with honors from the Sorbonne University in Paris, from where she got a BA in geography and an MA in English literature.
She also was a student at Columbia University from where she received a Master's degree in Journalism. She was later a journalist and correspondent for various media outlets, in fact, before marrying Prince Ali, the Algerian born Princess Rym, was a reporter for CNN.
The Princess is also known for having founded the Jordan Media Institute. In 2001 Princess Rym Ali received a prestigious Award from the Columbia University School of Journalism.
So, what do you think of Sepp Blatter's challenger and Princess Rym's husband?