Lindsay McCormick
Lindsay McCormick is a sports journalist who has come forward with new allegations of sexual misconduct against an NFL Network exec.
The gorgeous blonde came forward with her own story of sexual discrimination, endured during a job interview at the NFL Network. Lindsay McCormick recently revealed on an Instagram post she was asked a highly offensive and improper question during the awkward job interview.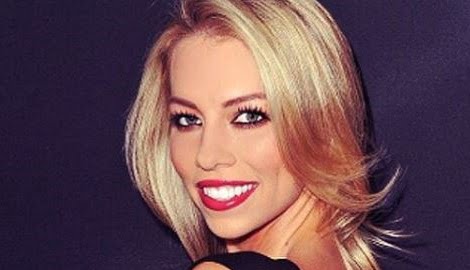 McCormick claims she was asked if she would "plan on getting knocked up" if she was hired. On her social media account, she explains
"I've been quiet about this for too long," McCormick wrote. "In my last interview with NFL Network a few years ago, the head of hiring talent said to me, 'If we hire you, do you plan on getting knocked up immediately like the rest of them?'" 'Them' as in badass working women who deserve to have a family life as well? 'Them' as the women who work their tails off to be taken seriously in a man's world? Or 'them' who bring you a new audience and a tremendous amount of viewership? Because while I don't plan on 'getting knocked up,' I do plan on being like the rest of those brilliant women that our future daughters will one day look up to and see you can have it all."
However the young reporter didn't identify the NFL Network manager who made the comment or when exactly the interview was conducted.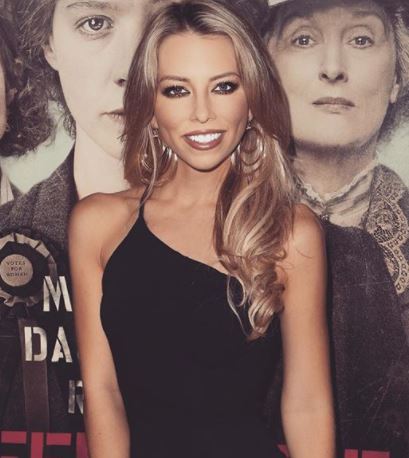 Her revelation comes a day after a wave of suspensions at NFL Network that included Hall of Fame running back Marshall Faulk, Ike Taylor and Heath Evans following allegations made by wardrobe stylist Jami Cantor that she experienced sexual harassment at the network.
Lindsay McCormick is an experienced TV sports reporter and host. On her social media she mentions her former employers including stints at CBS, ESPN and NBC. McCormick was born March 11, 1987; the Houston native is an Auburn University graduate.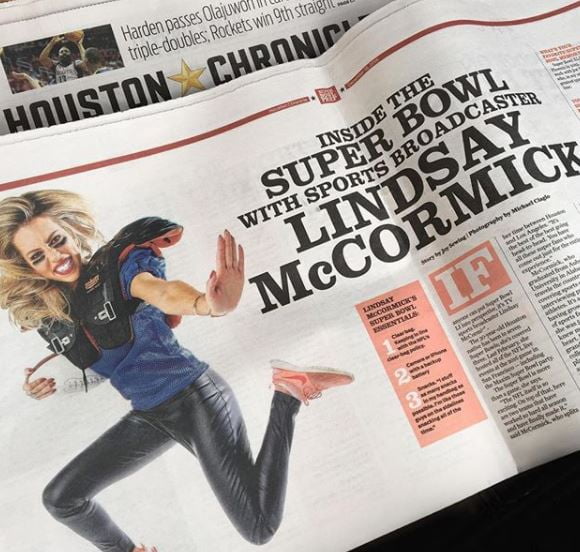 Right out of college she landed a job at ESPN The Magazine and now has her own website.
She was a Showtime guest correspondent for the Mayweather vs. Pacquiao fight, a sideline reporter for ESPN's The Basketball Tournament, and she hit the road in 2013 as social host of NBC's "Sunday Night Football." She has attended eight Super Bowls, covering three.
You may also know her from a guest apparition she made on The Price is Right back in 2014.
McCormick who is also diving into acting was included on the "Most Fascinating Houstonians of 2016" list by the Houston Chronicle. In the acting world, she plays a talk-show host in the movie "The Bounce Back," with actor Shemar Moore.
Success aside, the blonde appears to be currently single.