Rodney Terry Wife
No, Coach Rodney Terry is not married, but he ain't single either. Rodney Terry, interim coach for the Texas Longhorns at the University of Texas at Austin has been dating his longtime girlfriend, Vielka Rivers, for many years.
Before joining the Longhorns as an assistant to Chris Beard in 2021, Coach Terry worked at UTEP, Fresno State, UNC Wilmington, Baylor, Angleton High School, Somerville High School, Bowie High, and St. Edwards University in Austin.
Rodney Terry Education
Rodney Eric Terry was born in Angleton, Texas, on March 27, 1968. He graduated from Angleton High School and in 1990, with a bachelor's degree in business administration and a minor in physical education from St. Edwards University, where he also was a three-year starter at point guard and a three-time Academic All-Big State Conference selection and two-time captain of the team.
Rodney Terry Coaching Career
Rodney Terry started coaching as an assistant coach at his alma mater St. Edwards in 1990 after graduating.
From 1991 to 1993, was named assistant at Bowie High School.
From 1993 to 1995, Coach Terry was an assistant at Somerville High School.
He was an assistant at Angleton High School for the 1995-96b season.
In 1996, he joined Baylor as an assistant under head coach Harry Miller.
In 1998,  served as an assistant at the University of North Carolina at Wilmington under head coach Jerry Wainwright.
He joined the Texas Longhorns as an assistant for Rick Barnes, (now the head coach for the Tennessee Volunteers) on June 11, 2002.
In 2011, had his first head coaching job at Fresno State, replacing Steve Cleveland, who stepped down from coaching on March 17, 2011.
In 2018, was named head coach at UTEP (University of Texas at El Paso).
On  April 6, 2021, it was announced he was leaving UTEP.
Also, on April 6, 2021, The Texas Longhorns announced they hired Rodney Terry as their new assistant coach under Chris Beard.
On December 12, 2022, He was named interim coach after Chris Beard was released from his coaching duties after he was arrested.
Rodney Terry Girlfriend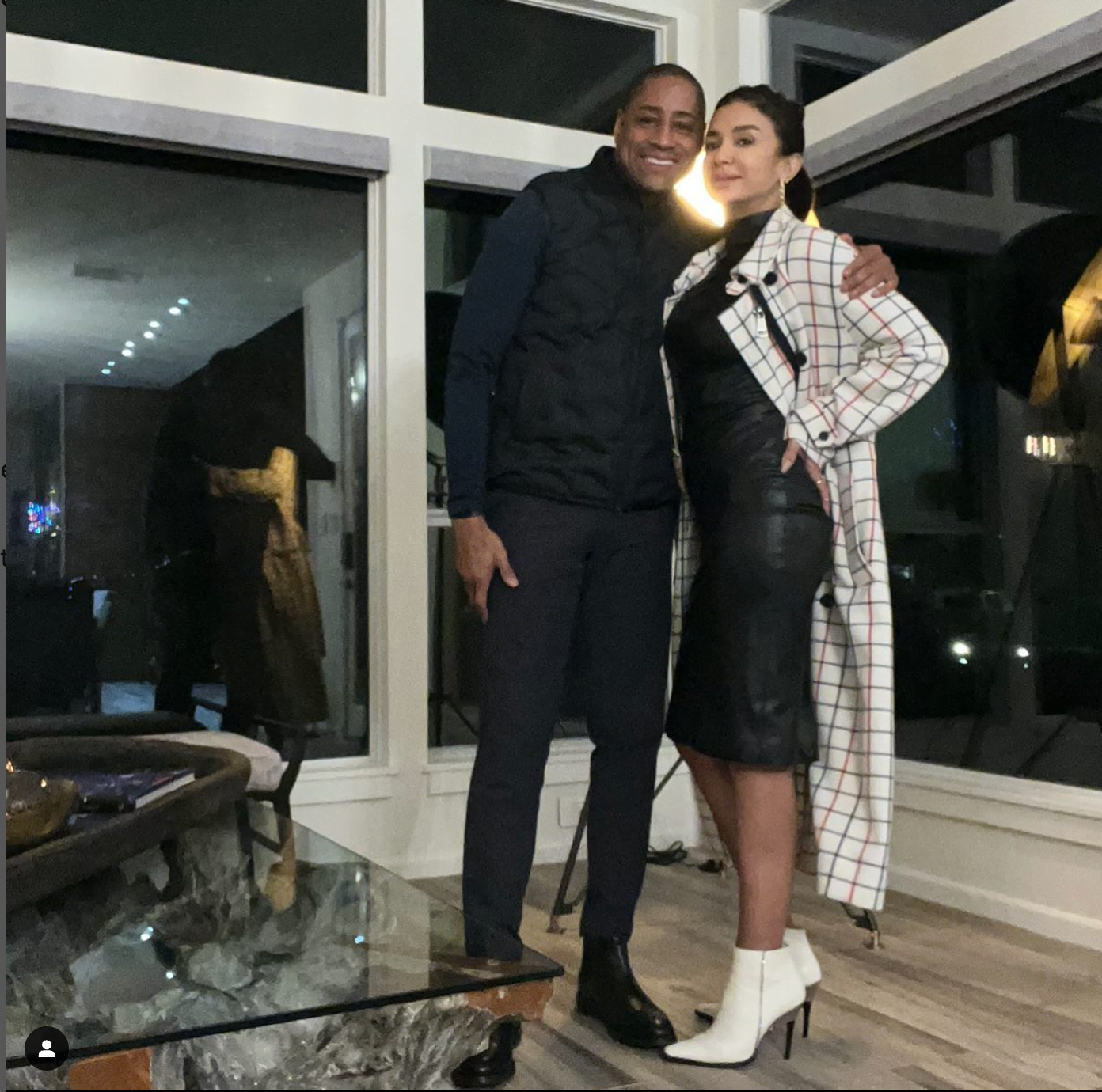 It is uncertain when Rodney Terry and his girlfriend Viellka Rivers started dating, photos of them together appeared on social media in September 2018.
Vielka Rivers
Pretty Vielka Rivers was born in Nicaragua on March 22, 1975; she is the daughter of Sam Rivers. Vielka is the owner of Mercer Salon, in Houston, Texas, she opened the door of Mercer in September 2010.
Rodney Terry Children
Coach Rodney Terry doesn't have any children. Still, Vielka has two amazing and talented sons, Comedian Prince Elias and college basketball player eden Ewing from her previous relationship with former college basketball player at  La Tech and Houston Baptist, Lorenzo Ewing.