Meet Mrs. Nurys Cooley! She is the beautiful, loving, and supportive wife of College basketball coach Ed Cooley, the current head coach for the Providence Friers Men's Basketball team at Providence College in Providence, Rhode Island.
Coach Ed Cooley made his debut as head coach in 2006, with the Fairfield Stags men's basketball team at Fairfield University; prior to that, he had been an assistant coach at Boston College, Rhode Island, Stonehill, and UMass-Dartmouth.
Ed Cooley Parents
6'1 Coach Ed Cooley was born Edward A. Cooley on September 10, 1969, in Providence, Rhode Island; he is the son of Edward Smith and Jane Cooley. He was the sixth of eight children on his mom's side; his mom raised her children on welfare. They lived in extreme poverty, food was not enough, but Ed Cooley always wore the brightest smile on his face.
Life was not easy, but he loved basketball, and Ed was great on the court, two-time MVP, and two-time team captain for the Central High's Knights.
He was around ten when he would sleep at some friend's house before a game, and that is how he met Eddie Searight Jr. two years later, Ed moved in with the Searight family.
"We started hanging out, playing basketball together, and then we were on the same Little League team,"
With them, Ed had his first birthday party and his first birthday cake; the special occasion was to celebrate his 14th birthday.
"He said that he had never had cake and ice cream for his birthday before," Eddie's sister Rita said. "He never had a birthday party."
Eddie Searight Jr's momma Gloria was 66 when she died on August 2, 2010; on her obituary, Ed Cooley was listed as her child because even though she didn't give birth to him, Gloria and he entire family loved him like a son.
Gloria is survived by her two daughters, Rita Searight-Bellah of Warwick, and Cynthia Searight of Providence; her three sons Eddie Searight Jr. of Providence, Edward Cooley of Milford, CT, and Corey Searight of Providence.
Ed Cooley Education
Ed Cooley attended Central High School before he went to New Hampton School in New Hamshire and Stonehill College in Easton, Massachusetts, from where he continued to play basketball and earned a bachelor of science degree in history in 1994. From 1994 to 1995, Coach Cooley taught history at Bridgewater-Raynham Regional; then, he returned to coaching.
Ed Cooley Coaching Career Timeline
He started his coaching career at the University of Massachusetts at Dartmouth in 1994.
In 1995, he joined the Stonehill Skyhawks Men's basketball team as their assistant coach.
He was an assistant coach for the Rhode Island Rams Men's basketball team for the  1996-1997 season.
Ed Colley was an assistant coach for the Boston College Eagles from 1997 to 2006.
His first head coaching job was at Fairfield University in 2006.
The Providence Friers announced they hired Ed Cooley as their new head coach on March 22, 2011.
The Providence Friers advance to the Sweet 16 and played against Bill Self and the Kansas Jayhawks
Ed Cooley Coaching Record
At Providence, coach Ed Cooley's coaching record is 221-140; his coaching record at Fairfield was 92-69. According to the Fairfield Stags website, Coach Cooley posted a 92-69 overall record, including a 23-11 mark in 2009-10 and a 25-8 mark in 2010-11.
Ed Cooley Net Worth
According to records online, Coach Ed Coole has a net worth estimated between $3 million and $3.5 million.
Ed Cooley Contract
Ed Cooley's ten-year contract is believed to be worth between $30 and $40 million. Earning an annual salary of around $200K – $700K.
Providence announced Ed Cooley signed a contract extension on May 21, 2019.
While it's very flattering to be considered for other head coaching jobs, after talking with my family I have decided to remain in my hometown of Providence," Cooley said. "The Friars are my family.  Most importantly, my commitment is to my players and my team at Providence.  I am extremely grateful to Father Brian Shanley, Athletic Director Bob Driscoll, the donors, season ticket holders and fans for all that they have done for me and my family.

"We are excited to announce that Ed Cooley will continue to lead our men's basketball program," Driscoll said.  "We believe that Ed is the one of the top coaches in the country.  His leadership over the last eight years has had a tremendous impact on Providence College and the BIG EAST.  Most importantly, Ed's devotion to his family, Providence College and his team are one of the qualities that make him the perfect fit for the Friars."
Ed Cooley Hair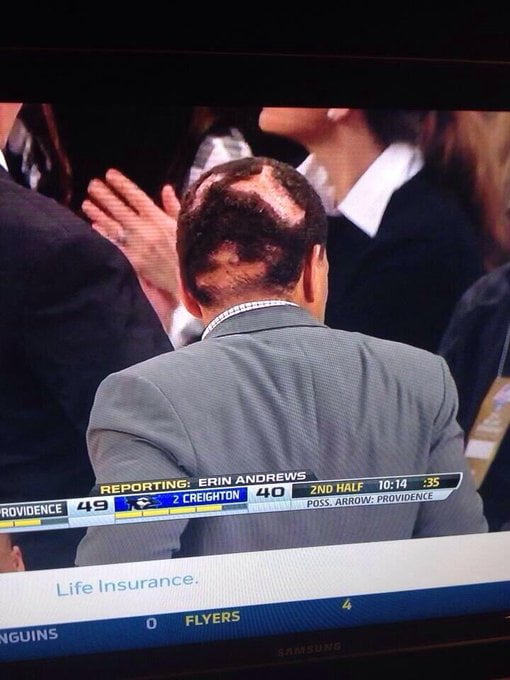 Providence Basketball head coach Ed Cooley received unexpected attention after showing several bald spots on the back of his head in 2018. Although he has never spoken publicly about his hair, many believe he has alopecia areata or vitiligo. The latter mainly affects people's skin, which seems unlikely he suffers from vitiligo, a condition we have seen in former MLB player Sammy Sosa.
Whatever condition Ed Cooley has, he surely deserves praise; his courage and determination are an inspiration for many.
Ed Cooley Weightloss
Coach Ed Cooley had to lose weight not just for his appearance but also for his health; he weighed 344-346 pounds.
"I tell my story because I want to help other people in that dark space with their weight," Cooley said. "There's not a coach more appreciative of opportunity, but I want to try and enjoy my life later, because I'm not going to coach my entire life. In coaching, you sacrifice a lot, and the first thing that goes is family. I don't want to put my wife through this in my 60s."
On July 24, 2013, he underwent gastric, laparoscopic surgery; he went on a  400-calorie-per-day diet, then to 1,200-1,400 calories per day, from a 51 to a 36 waist, weighs 230 pounds.
My Weight Loss Journey from brett davey on Vimeo.
Ed Cooley Wife
Coach Ed Cooley's wife is Nurys Cooley, she is the mother of his two amazing children, and it was to her that Coach Cooley handed her degree from Providence in May 2019.
WATCH: As PC men's basketball head coach Ed Cooley presents his wife Nurys with her degree from Providence College at today's graduation from the @DunkinDonutsCtr@PCAthletics @providencecol @CoachCooleyPC @NBC10 pic.twitter.com/kmWmhsG3HJ

— Joe Kayata (@NBC10_Joe) May 19, 2019
Nurys Cooley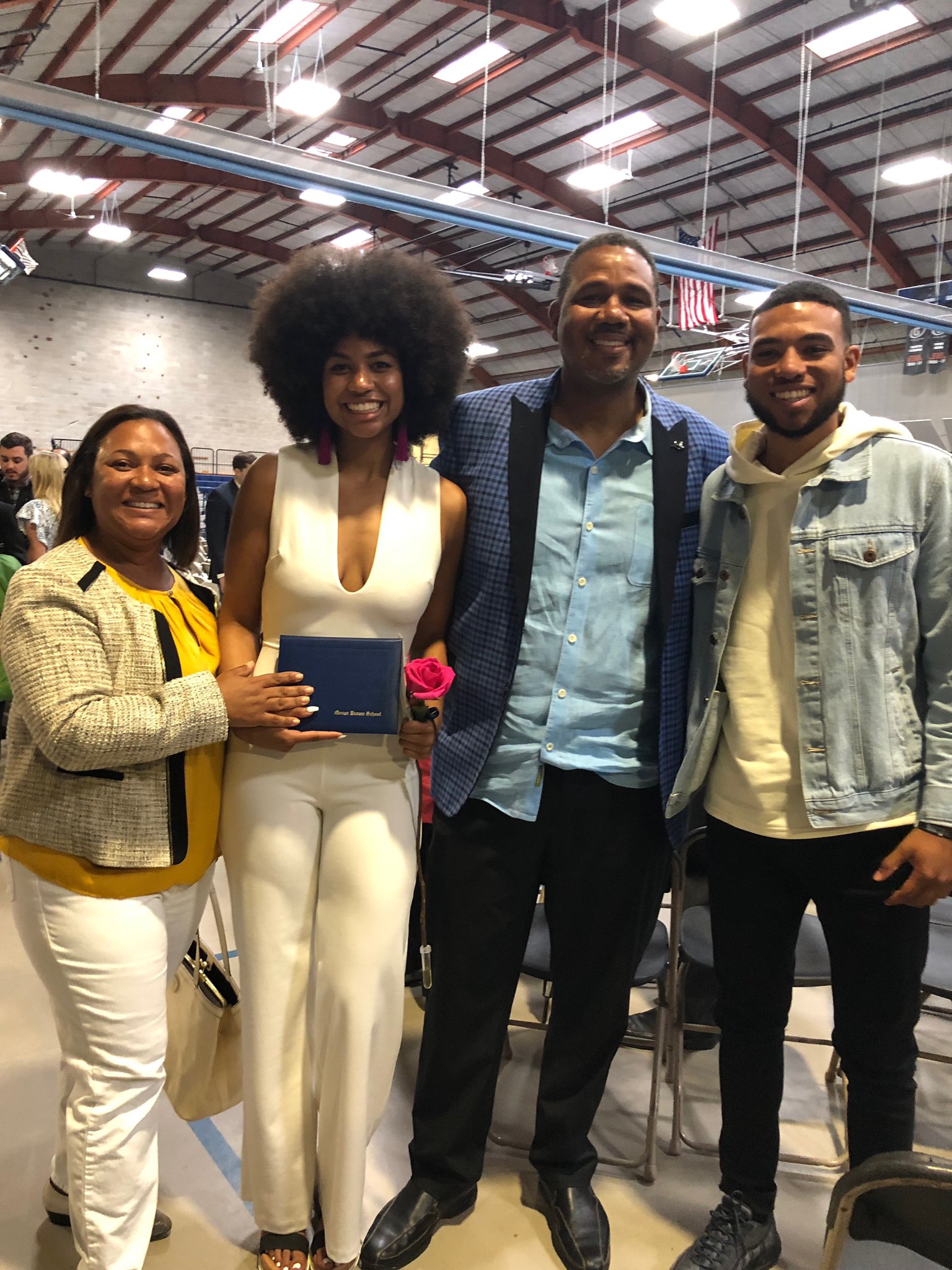 Ed Cooley's wife Nurys was born Nurys Carmen Jimenez Medina on May 30, 1966; her momma Nurys Medina born in Puerto Rico, was a Nurse's Aide for the Providence Ambulatory Healthcare Foundation. Nurys has one older brother Alfredo "Alfred" Jimenez.
Nurys Cooley, a former police officer, graduated in 2019 from Providence. She also attended Boston College from 1984 to 1988. It is unknown how long Ed and Nurys Colley got married, but we sure know they have two awesome children, Isaiah and Olivia Cooley.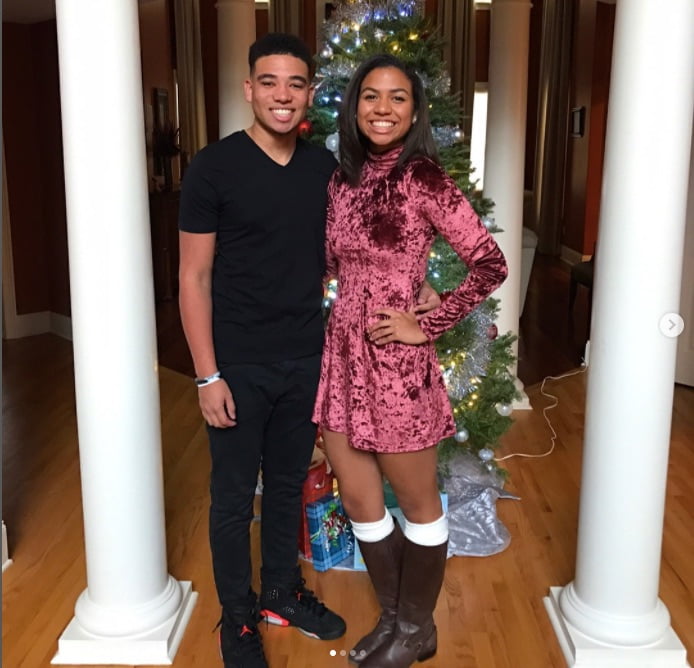 Isaiah Cooley
Isaiah Edward Cooley was born on July 8, 1997; he is a Wellness Associate at Herren Wellness in Providence, Rhode Island.
Olivia Cooley
Olivia Grace Cooley was born on October 20, 2000; she graduated from Moses Brown in 2019; she currently attends Georgetown University.