Meet Mrs. MaryAnne Smith! She is the pretty and lovely wife of NFL coach Lovie Smith, the new head coach for the Houston Texans. Lovie Smith previously served as associate head coach and defensive coordinator for the Texans; he also worked with the Tampa Bay Buccaneers, Chicago Bears, and the Rams.
Lovie Smith Parents
Lovie Smith was Lovie Lee Smith born on May 8, 1958, in Gladewater, Texas; He is the son of Mae Smith and Thurman Smith.
Lovie Smith College
Lovie Smith play high school football at Big Sandy High School and later went to the University of Tulsa, where he played defensive back and linebacker. He never intended to play football after college, because ever since he was in the sixth grade he wanted to coach.
Lovie Smith Coaching Career
In 1980, Lovie Smith a Second Team All-America honors as a defensive back spent three years coaching and teaching special education at Big Sandy.
He was named linebacker coach at the University of Tulsa in 1983.
In 1987, he was named linebacker coach for the Wisconsin Badgers.
From 1988 to 1991, the linebackers coach for the Wildcats at the University of Kentucky.
He was the Defensive backs coach for the Tennessee Volunteers from 1993 to 1994.
In 1995, served as a defensive back coach at Ohio State.
He was the linebackers coach for the Tampa Bay Buccaneers from 1996 to 2000.
The St. Louis Rams hired him as their defensive coordinator from 2001 to 2003.
Lovie Smith was named head coach for the Chicago Bears from 2004 to 2012.
Smith returned to Tampa in 2014, as head coach.
From 2016 to 2020, was the head coach for the Illinois Fighting Illini at the University of Illinois.
Lovie Smith joined the coaching staff for the Houston Texans on March 10, 2021, as associate head coach and defensive coordinator.
On February 7, 2022, it was reported the Houston Texans hired Lovie Smith as their new head coach.
Lovie Smith Net Worth
According to Celebrity Net Worth as of January 2022, Lovie Smith's net worth has been estimated at $20 million.
Lovie Smith Contract & Salary
Lovie Smith's annual salary is $5 million.
In 2008, he signed a four-year, $22 million contract with the Chicago Bears.
Lovie Smith agreed to a two-year, $12 million contract extension with the Bears in 2012.
In 2016, he signed a six-year,$21 million contract with the University of Illinois
Lovie Smith Wife
Lovie Smith's wife is MaryAnne Smith, mother of his three sons, Mikal, Miles and Matthew Smith
MaryAnne Smith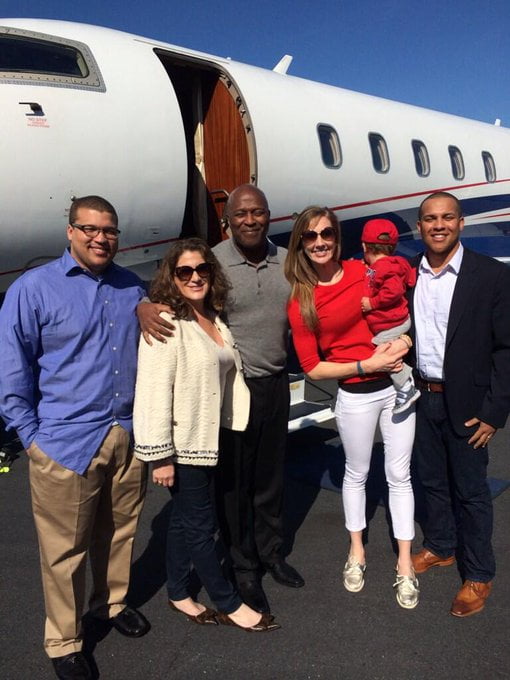 MaryAnne Smith was born MaryAnne Ford on January 18, 1959. She is famous for her famous Pineapple Cake and her philanthropic work with the American Diabetes Association and the Lovie and MaryAnne Smith Foundation.
MaryAnne Smith grew up in Des Plaines, she graduated from Forest View High in 1977 and later went to the University of Tulsa, where she met her husband on a blind date.
"We went to a pizza parlor," recalled MaryAnne, whose college roommate and best friend at the University of Tulsa set them up. "I was a sophomore and he was a junior. He drank root beer. He is a very quiet man and unassuming but very strong. I knew that night we were going to get married. We got engaged a month later. I had never been in love with anyone before and . . . I wasn't letting him go. He's my Lovie Lee. We got married when we were still in school."
 "I saw MaryAnne for the first time that night. I went home and told my roommate that she was the one I was going to marry," he said. "I knew I would spend the rest of my life with her."
MaryAnne and Lovie Smith got married in November 1980.
Lovie Smith Children
Lovie Smith and his wife MaryAnne Smith have three sons together, Mikal, Miles and Matthew Smith.
Mikal Smith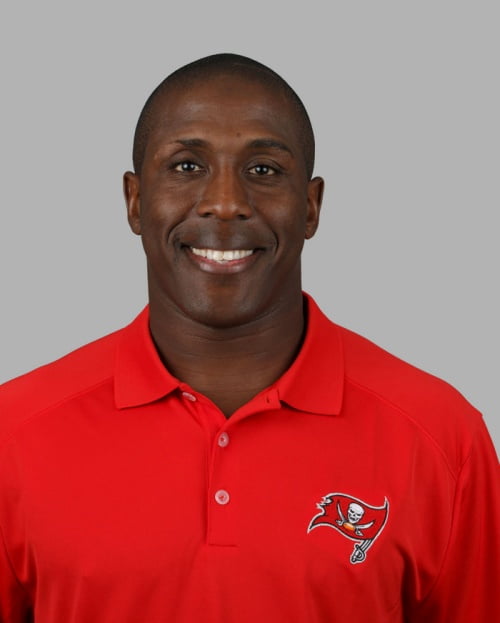 Mikal Lee Smith born on November 16, 1976, attended Bearden High School, and later played college football at the University of Arizona, from where he graduated in 1997, Mikal served as football coach at Trinity International University, he also served as assistant head coach for the Buccaneer, Dallas Cowboys, and the Chicago Bears when he was arrested in Tempe, Arizona on September 3, 2020.
Miles Smith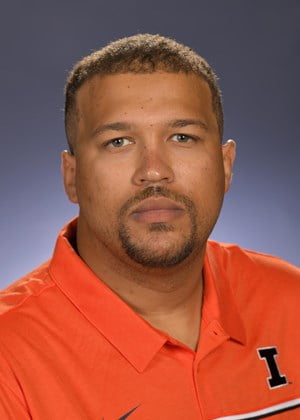 Miles Thurman Smith was born on September 27, 1989. He graduated in 2013, from Lake Forest College with a  bachelor's degree in history. Miles was the defensive quality control coach for the Tampa Bay Buccaneers from 2014 to 2015. He later joined the University of Illinois as a graduate assistant coach, he was later promoted to defensive backs in 2018, linebackers coach in 2019. He lives in Illinois with his wife Kara Smith.
Matthew Smith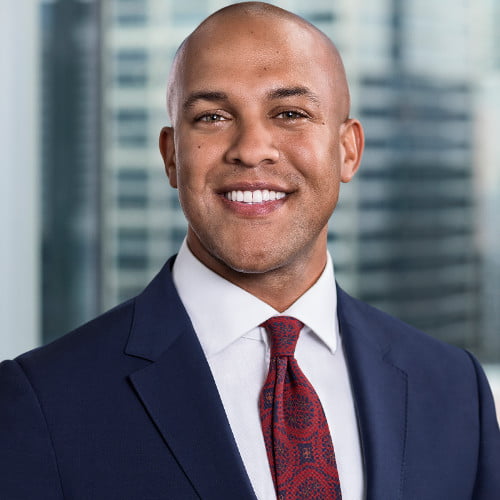 Matthew F. Smith was born on August 26, 1986. He graduated in 2009, from Northwestern University with a Bachelor of Arts, in 2012, received his Juris doctorate in supports and entertainment from Loyola University  School of Law, and in October 2022, will get his master of business administration from Gies College of Business.
Matt Smith was an agent at IMG from 2012  to 2017; after that, he was the director of business development at Titletown Sports Medicine and Orthopedics; from 2018 to 2021 was a Private Wealth Advisor for William Blair and nowadays is the manager at DMY Holdings in Chicago; he previously served as project manager.