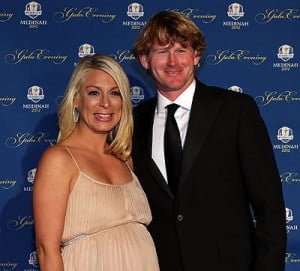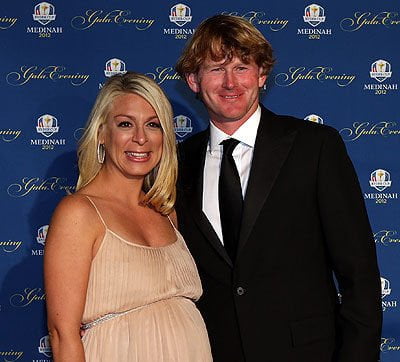 Nashville's Brandt Snedeker is two shots off the lead after shooting his second consecutive 70 Friday in the second round of the Masters. We also expect to see his wife, Mandy Snedeker on the sideline.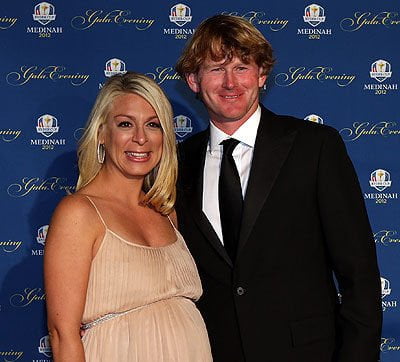 Snedeker's wife Mandy is commonly the third girl you see in the Master caddie outfit. Brandt Snedeker is pretty much the luckiest man in the world. He laces up the soft spikes and hits the golf course for a living, and then gets to spend the rest of his time with his beautiful wife, Mandy.  Mandy's husband, attended Vanderbilt for golf before turning pro. Nashville as well happens to be the location where Brandt met his future wife, Mandy Toth.
Brandt Snedeker married Mandy Toth, who formerly hails from Cleveland,on October 18th, 2008 at the Cheekwood Botanical Garden in Nashville, the year after Brandt won the PGA Rookie of the Year award, Did I mention that Mandy and her hubby Mandy and her husband dated for 6 years? she was a year ahead of him at Vanderbilt..
After a huge start to his PGA career Brandt, while making plenty of money on the tour, has never had that big break through win to vault him into the top of the golf rankings. True to his roots Brandt and Mandy still live in Nashville with their daughter Lily who was born in 2011 and their son Austin who was born in 2012.
While the Ryder Cup thing didn't work out so well for the Americans and Snedeker last year… he's probably already forgotten it, as he and his wife, Mandy, welcomed her beautiful daughter Lily  on March 3, 2011. His second child, a boy named Austin was born on October 14, 2012, he weighed 6 pounds, 12 ounces and was 18 inches long.