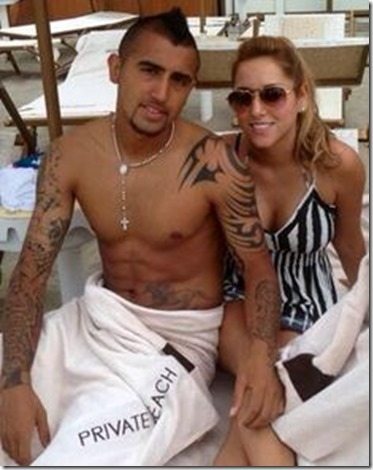 Meet beautiful Maria Teresa Matus or "Marite", the wife of 27-year-old Chilean footballer Arturo Vidal. Her hubby plays as a midfielder for Juventus and Chile national team so that means we are expecting to see him in the World Cup!
Maria Teresa Matus and Arturo have been married for five years, the couple tied the knot in 2009 and are the proud parents of an adorable little boy named Alonso. Her hubby's fitness is still one major lingering concern, with each passing day, the likelihood of the Juventus midfielder being fit in time for the first game fluctuates. On Monday, it looked as though Vidal would be out of not only the Australia game, but the entire World Cup.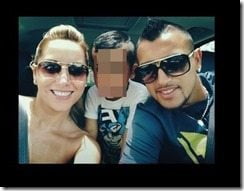 The Chilean media reported Vidal looking very down, constantly staring up at the heavens and walking gingerly. His 15-minute cameo against Northern Ireland last Thursday appeared to have backfired, after seemingly coming through his late introduction unscathed.
However, come Wednesday, the mood surrounding Vidal's recovery had changed significantly, after he was reported to have taken part in "intense training" and looked to be in high spirits.
In that positiveness let's recoeunt some of her hubby's better days. Maria's baby daddy is known for his tackling and passing abilities. Vidal was born in San Joaquín, a working class commune in the capital Santiago. He joined the youth squads of Primera División giants Colo-Colo. Known mainly because it can fill multiple roles within the field, from defense to attack. He can play as central defender, stopper, sweeper, side for left or right midfielder, left winger or right end, midfielder or even front.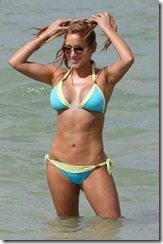 Her hubby sure gets all the football attention but Matus turns quite a lot of heads! Her perfect figure makes all the guys look twice when she decides to put on a bikini.
We are sure Matus is taking good care of her man and is nursing him into full recovery!
Think he'll be ready on time?