Maritza Fernandez
Maritza Fernandez is the mother of late MLB star, Jose Fernandez. The MLB world is mourning the loss of her son, who tragically died over the weekend on a boating accident.
The 24-year-old Miami Marlins player died along with two others when their 32-foot vessel slammed into a jetty off Miami Beach, authorities said.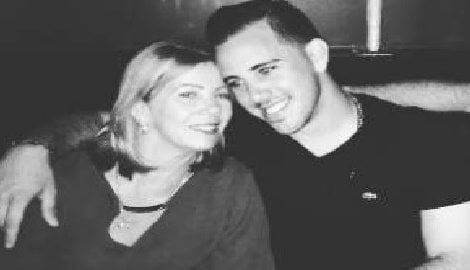 Fernandez died just five days after he announced that his girlfriend, Carla Mendoza, was pregnant with their first child.
Back in their native Cuba, Maritza Fernandez used to take her son to the ballpark. As a teen, Jose attempted to defect unsuccessfully three times.
But in 2007, Maritza Fernandez along with Jose and Jose' sister, finally made it out of Cuba. In that fourth and final attempt, Maritza fell overboard and it was Jose who saved her life by diving in to rescue her.
They reached Mexico and eventually moved to Tampa in 2008, where his stepfather had been living since defecting in 2005.
In a 2009 interview with the Tampa Bay Times, Fernandez described the family's harrowing journey to the U.S.
At age 15, he confronted 8-foot-high waves to reach his mother and swam 30 yards back to the boat to save her life.
"I thought I was going to die many times," Fernandez told the newspaper.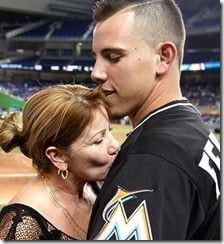 In Tampa, Maritza joined her second husband and father of her daughter Yadenis, Ramon Jimenez. Ramon adopted Jose as his son, and had him trained with Orlando Chinea.
Jose played on the high school baseball team at Braulio Alonso High School in Tampa, Florida where he was part of the Florida Class 6A state champions in his sophomore and senior seasons.
Martiza's son was a beloved and respected MLB figure. Many have expressed their condolences and paid tribute to her son.
Fernandez was selected by the Marlins in the first round of the 2011 MLB draft.
He played with Miami from 2013 until 2016. On his debut year he was named to the MLB All-Star Game. He also won NL Rookie of the Year award.
It's clear Fernandez was close to his family. During one of his first interviews he expressed his desire to buy a house for his mother. He also had a special link to his grandmother with whom was reunited in 2013.
Maritza Fernandez, also known as Maritza Gomez, was a faithful cheerleader of her only son. She followed every inch of every one of his performances. No matter where he played or where, she was always there for him. She said of her son once:
"We are all very proud of him. For his dedication and sacrifice is that it has all these successes are well deserved"
Maritza Fernandez and Ramon separated a few years ago.
We send our condolences to Maritza Fernandez and the rest of her family.