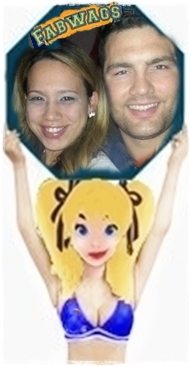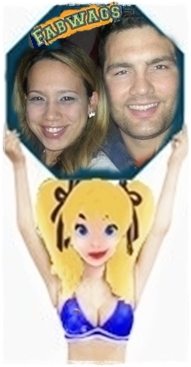 Have you met Chris Weidman's wife? her name is Marivi Weidman, and here at Fabwags we are going to tell everything we know about this beautiful UFC WAG, so are you ready to rumble?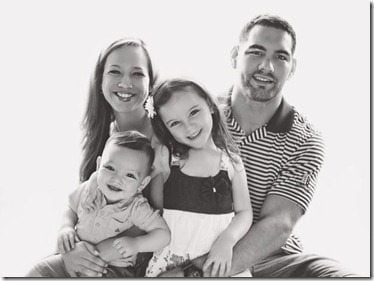 26-year-old Marivi Weidman born Marivi Caban on October 18, 1986 in New York is married to MMA fighter Chris Weidman graduated in 2004 from Baldwin Sr. High School and  Hofstra University, works as an auditor at Pricewater house Coopers.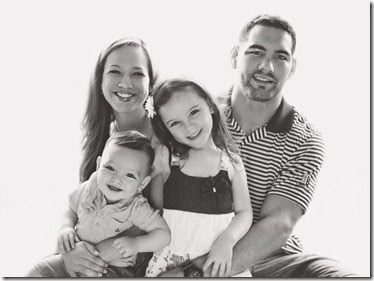 Marivi is also the proud mommy of 2 kids, a girl and a boy (Cassidy and Baldwin) who like to see daddy trains. She is Hawaiian/Puerto Rican and her husband is amazing with her family, you can tell that cuz he holds his own with both sides of the family. She loves to kiss her husband but on his condition of puckering up…The duo like to go for a lil romance walk "the high line" & eat at artichoke pizza and chocolate for dessert all in NYC. She has a sister and sometimes they go to eat chicken wings and beer, as a matter of fact, Marivi's favorite beer is Heineken. But don't think she is a tomboy (see her comment below), not at all! She is always looking neat with her hair so sleek and her  impeccable nails.
So glad I forgot underwear and a toothbrush but packed combat boots…….." my best friend… So proud
The family sticks together and helps each other, mostly when Marivi has to leave the house when traveling with her husband. Her mum is babysitting the kids for her though there are times she can't go with him and he contacts her through texts and calls, she can only reach him via social media.
You can tell she is a great mum, just see her comments:
love my kiddies and they sure do love each other
In her own words:
I'm low on the totem pole.
She is proud of her man… we recall when she mentioned this:
Who's that man on that billboard in Times Sq? O just my hubby :) coolest thing ever, esp being a New Yorker
As for the music she mostly listens to is the retro pop star from Hawaii that came to stay: Bruno Mars! She thinks of her as not being a good model for pics but she doesn't complain that much when needed. She admires Beyonce, who doesn't? She also loves working out early morning.
She once said:
I HATE myself in this pics but I don't even care because Cassidy is so amazing :)
She is also very optimistic, she once quoted:
If you wake up in a bad mood, just try to remember your name isn't North West, and be thankful, then smile." True story
She is funny when she describes as when her hubby's Pals come to the house:
There are so many men groin in and out of our house I feel like I'm running a brothel
This is what she thinks about sports…
Roses are red, violets are blue, I hate the Olympic committee, and so should you. ♥" haha this is great :)
Check Marivi Weidman on Twitter here and Facebook here.