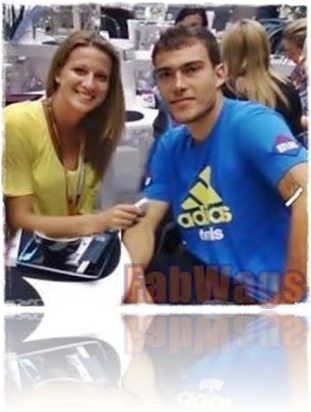 Jerzy Janowicz is a tennis player from Poland, some people think he is way too explosive for their taste, but to his females fans the 6'8"bad boy is just a very hot mess, so we wonder is Janowicz single? is he dating someone? Do you know who is Jerzy Janowicz' girlfriend? Paulna Dziewczyna or Marta Domachowska? Find out!!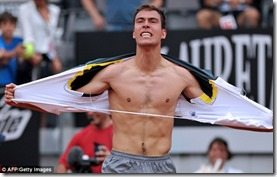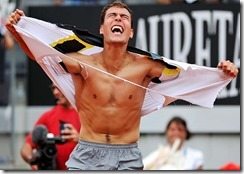 22-year-old Jerzy Janowicz became the first Polish tennis player to reach a semi-final in a Grand Slam tournament, he reached semifinals at the 2013 Wimbledon when he defeated his friend and compatriot Lukasz Kubot, putting face to face to the player he defeated at the 2012 Paris Masters, Andy Murray the US Open champion and World No. 2, Murray a favorite in Wimbledon has his pretty longtime girlfriend Kim Sears to cheer him up so who will cheer for Jerzy?
Janowicz who currently trains with former Finnish tennis layer Kim Tiilikainen, 37, has been quite shy about his private life, this year there area few names we have been hearing concerning Janowicz' romantic life, let's begin with Paulina, an attractive brunette seen with him early this year, some reports identified Paulina a Jerzy's girlfriend , her full name is Paulina Dziewczyna or Paulina Klejnowska.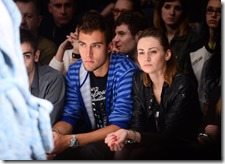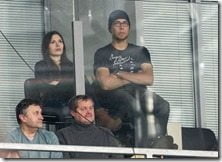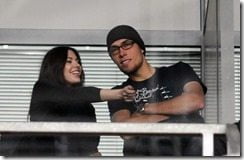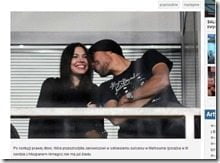 And then there is that blonde, statuesque beauty that the t.,v cameras kept showing every time he score a point during his last match.
We are talking about 27-year-old Marta Domachowska, whose long, endless legs and bare chest were featured in the latest issue of Polish Playboy.
Apparently Jerzy and Paulina split up this year and he hooked up with Marta Domachowska this Summer, she previously dated world champion swimmer Pawel Korzeniowski who she dated for five years.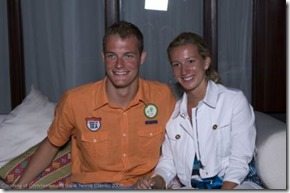 Marta Domachowska was born on January 16, 1986 in Warsaw, Poland to Wieslaw a construction engineer and Barbara a jewelry store owner, her older sister is Magdalena.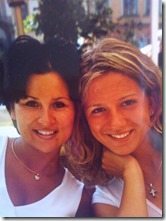 5'9" Marta Domachowska turned pro in 2001, in May, 2006 she reached the Tour Rankings at No. 62, sadly dropped to no. 166 the following year, she currently is no. 266.
Some of Marta Domachowska's top results when she reached the fourth round at the 2008 Australian Open before she was defeated by Venus Williams.
Find Jerzy Janowicz's hot girlfriend Marta Domachowska on Facebook here