Mark Andrews Mother
Meet Martha Andrews! She is the beautiful mother of NFL player March Andrews, the gifted 6'5 tight end currently playing for the Baltimore Ravens who also played college football for the Oklahoma Sooners from 2014 to 2017 under head coaches Bob Stoops and then Lincoln Riley.
Martha Andrews
Mark Andrews' beautifiul mother, Martha Andrews, was born Martha Kemp on March 15, 1961; she is one of the children born to Iva Henry Kemp and E. Rogers Kemp. Martha's siblings are Cathy, Edward, Deborah, Melissa, Melinda, Stuart, and Lesli.
Her father E. Roger Kemp held the position of Vice President at Sinclair Oil and Gas before transitioning to American Trading and Production in Baltimore, Maryland, where he led the Oil and Gas Division. His career was marked by captivating tales of his expeditions in search of oil and gas in Venezuela, contributing to military operations during World War II. He was 86, when he passed away on December 20, 2005.
Martha Andrews graduated in 1983, with a business degree with an emphasis in real estate from Southern Methodist University. She has been a real estate agent for Keller Williams Arizona Realty Scottsdale since August 2013.
In addition to Mark, Martha and her husband Paul Andrews have three more children, Charles, Jack and Annie.
Mark Andrews Father
Paul Andrews
Mark Andrews's dad dr. Paul Andrews is a urologist in Phoenix, Arizona; In 1993, he completed a residency in Urology at the Mayo School of Graduate Medical Education, part of the Mayo Clinic College of Medicine, located in Rochester. Before this, Dr. Andrews a resident specializing in Urology at the Mayo Graduate School of Medicine, which is also part of the Mayo Clinic College of Medicine.
In 1988, did an internship focusing on General Surgery at the Mayo Graduate School of Medicine. They received their MD in 1987 from the School of Medicine, Health Sciences Center at Texas Tech University. Before that, in 1982, Dr. Andrews a Bachelor of Science degree in Electrical Engineering, with a specialization in Biomedical Engineering, from Southern Methodist University.
As a medical professional, Dr. Paul Andrews provives treatment for various conditions, including bladder cancer, kidney cancer, prostate cancer, and testicular cancer.
Mark Andrews Siblings
Mark has two brothers, Jack and Charlie and a sister Annie Andrews.
Jack Andrews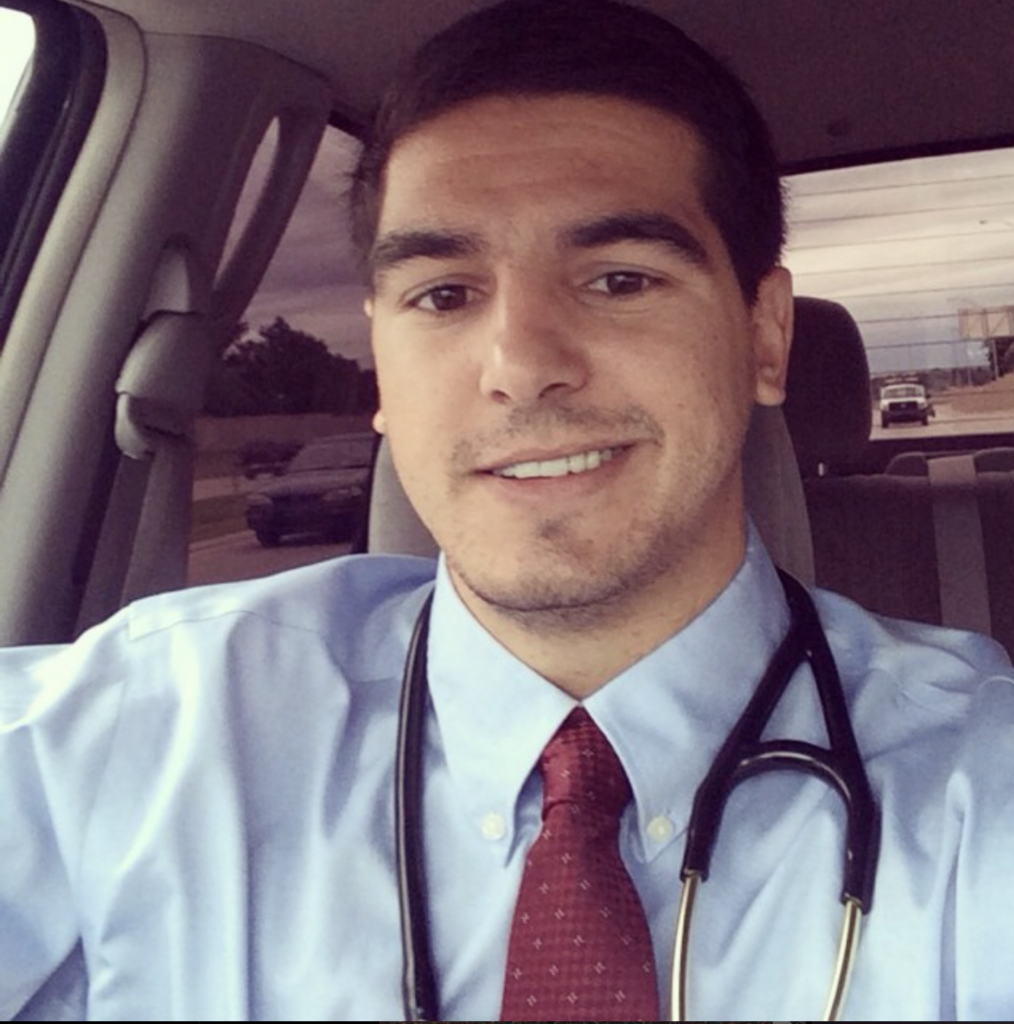 His brother Jack Andrews, a renowned urologic oncologist, completed his fellowship in SUO Urologic Oncology at MD Anderson Cancer Center in 2023. His education includes a residency at the Mayo Clinic College of Medicine's Urology Residency Program, an internship in General Surgery at the same institution, and an MD from the University of Oklahoma Health Sciences Center. Additionally, he graduated Laude with a BS in Molecular and Cellular Biology and a minor in Chemical Engineering from The University of Arizona.
Beyond his clinical practice in managing urologic cancers, Dr. Andrews is also an active researcher. His interests include nerve-sparing robotic radical prostatectomy, PSMA PET directed care, transperineal prostate biopsy, surgical management of advanced/recurrent prostate cancer, and more. He regularly contributes to scientific literature, holds multiple research grants, and serves as a clinical trial investigator, particularly focusing on novel treatments for prostate cancer.
Charlie Andrews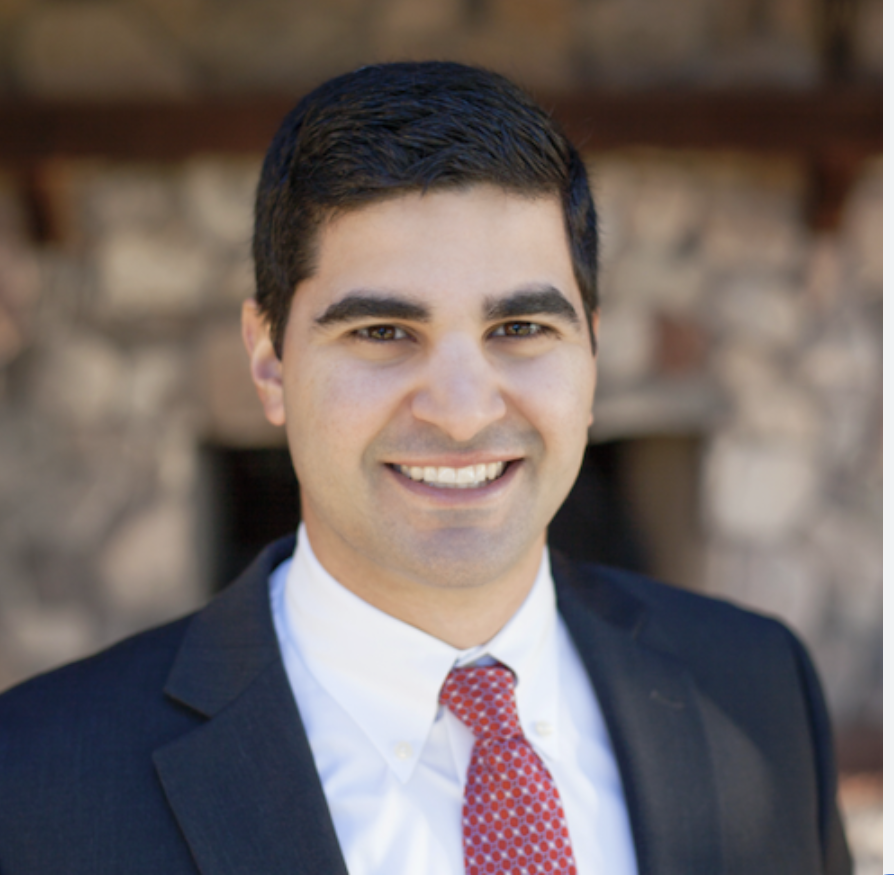 Like their mother Martha, Charlie Andrews is a real estate agent with Keller Williams Arizona Realty and serves as the president of operations for the Xsell real estate group.
Charlie graduated in 2014, with a B.A. in philosophy, economics, politics and law from the University of Arizona; before joining Keller Williams he was a program associate at El Pomar Foundation and did an internship at Hope Montessori Academy.
Annie Andrews
Mark's beautiful sister Ann "Annie" Andrews, completed her high school education at Desert Mountain High School; Dr. Andrews continued her academic journey at Trinity University in Texas for her undergraduate degree. Following that, she earned her dentistry degree from the College of Dental Medicine at Midwestern University in Glendale, Arizona.
Dr. Ann Andrews is a dentist at Princess Center Dentistry.
Mark Andrews Girlfriend
Mark Andrews doesn't seem to have a girlfriend at the moment, he is not married and has no children either.
Kameron Robinson
He did, however, date Kameron Robinson when then both attended the University of Oklahoma, where she graduated in 2019 with a degree in public relations, advertising, and applied communications.
Kameron Robinson is an assistant media planner at OMD Entertainment in L.A. Before that, she was a teaching assistant at Gaylord College of Journalism and Mass Communications.
Mark Andrews NFL Career
April 27, 2018: Mark Andrews gets drafted by the Baltimore Ravens in the third round of the NFL Draft.
May 16, 2018: Andrews signs a four-year contract with the Ravens.
September 1, 2018: He competes for the starting tight end position during training camp.
2018 Season Stats: Andrews leads all rookie tight ends in receiving yards in his first successful season, ended the season with 34 receptions for 552 yards and three touchdowns
2019 Season Stats: He has a breakout year with 64 receptions, 852 receiving yards, and 10 touchdowns.
December 2019: Andrews earns his first Pro Bowl selection.
November 30, 2020: He starts the season strongly but is later placed on the reserve/COVID-19 list.
2020 Season Stats: He finishes the season with 58 receptions, 701 receiving yards, and 7 touchdowns.
September 6, 2021: Andrews signs a four-year contract extension with the Ravens.
2021 Season Stats: Andrews sets personal bests in receptions (107) and receiving yards (1,361).
January 9, 2022: He gets voted into his second Pro Bowl and is named First-team All-Pro.
September 2022: Andrews begins the season as a full-time starter for the first time in his career.
September 18, 2022, Week 2: He records his first 100-yard receiving game of the season in a 38–42 loss against the Miami Dolphins, with nine receptions for 104 yards and a touchdown plus a three-yard rush.
September 25, 2022, Week 3: In a 37–26 victory over the New England Patriots, he makes eight receptions for 89 yards and scores two touchdowns.
2022 Season Stats: He concludes the season with 73 receptions for 847 receiving yards and five receiving touchdowns in 15 games and starts.
September 9, 2023: Andrews starts the season inactive due to a quad injury, missing Week 1 against the Houston Texans.
Mark Andrews Contract
On September 6, 2021, Mark Andrews signed a four-year, $56 million contract extension with the Baltimore Ravens. The deal included a $10,163,055 signing bonus, a $37,583,055 guarantee and an annual salary of $14 million.