Angela Goff Chmura
Angela Goff Chmura is the lovely wife of former NFL player, Mark Chmura –best known as Chewy during his playing days.
Angela's hubby was born Mark William Chmura on February 22, 1969; the Massachusetts native played tight end at Boston College and spent seven years with the National Football League's Green Bay Packers.
Mark played with the Packers from 1993 until 1999. He was a three-time Pro Bowl selection and finished his pro career with 188 receptions for 2,253 yards. He was inducted into the Packer Hall of Fame in 2010.
After his retirement from the NFL Mark went onto host a Sunday morning Packers pregame show on ESPN 540. Last year he also became the offensive coordinator of Greenfield high school.
He was previously married to, Lynda Chmura Stickler, however the couple got a divorce in 2010 –following Mark's sexual assault trial. The former couple had two children together, sons Dylan and Dyson.
Dylan Chmura was born in 1994, he attended Waukesha West high school and played college football at Michigan State University –where he majored in physiology. Dyson who was born in 1997 –played basketball at Waukesha West high school, and is currently a student at The University of New Mexico.
Mark tied the knot to current wife, Angela in 2011.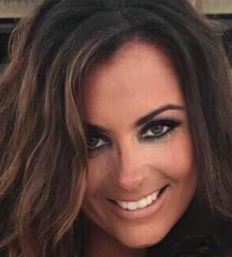 Angela Goff Chmura is a businesswoman who along with hubby owns a number of collision repair businesses in Wisconsin. She is the daughter of Bob Goff –who founded Goff's Collision Repair Centers in 1967.
According to her LinkedIn, Angela attended Carroll University and San Diego State University. She is currently listed as the owner at Goff's Collision Repair Centers.
The brunette has been praised for making Goff's Collision Repair Centers – a go-to body shop in the Wisconsin market. Angela was featured earlier this year on an issue from Fender Bender magazine.