Danielle Rypien
Danielle Rypien is the current wife of former NFL quarterback, Mark Rypien -best known for leading the Washington Redskins to two Super Bowl victories.
Danielle's husband was drafted in the sixth round of the 1986 NFL Draft after playing college football at Washington State University. He was named Super Bowl XXVI MVP after throwing two touchdown passes in a 37-24 victory over the Buffalo Bills, becoming the first Canadian to win the honor.
He ended his NFL career as a backup quarterback for Peyton Manning.
Danielle Rypien is the retired player's second wife. He was previously married to Annette Rypien, with whom Mark fathered three kids including daughter, Angela. Mark and Annette divorced in 2000.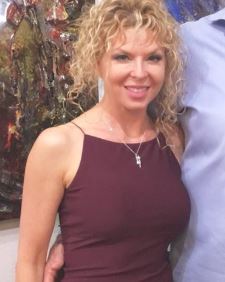 Danielle and Mark have been married for nearly two decades but their marriage has recently faced a number of problems.
In 2018, Danielle told media she believes her husband suffers from Chronic traumatic encephalopathy from his years of playing football. Mark himself has said he's been struggling with mental health issues since retiring. In March of 2018 he even revealed that he had attempted to kill himself. At the time it was Danielle who saved his life by shoving hydrogen peroxide and charcoal down his throat to make him throw up.
Most recently, Mark was arrested this June on suspicious of domestic violence against wife Danielle Rypien. He was then charged with fourth-degree assault after admitting to police that he hit Danielle.
The charges have since been dropped after his attorney said in a statement that while Rypien struck his wife, it was in self-defense.
But, a video of the arrest has been released where Danielle can be seen clutching her stomach and struggling to breath. However, Danielle herself refused to tell officers what had happened saying "He raises money for cancer and it will hurt his reputation" -It appears the blonde was more worried about her husband's reputation then herself.
Danielle Rypien goes by Danielle Wade on social media.