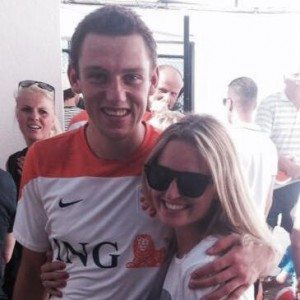 Stefan de Vrij is the  young player with the Netherlands National Team and a defender player for Eredivisie Club. de Vrij has  been dating his lovely girlfriend Marloes Buitelaar for a couple of years. Want to know the rest?
22-year-old Stefan de Vrij the  third child and youngest son born to Jan de Vrij former vv Spirit, where young Stefan one day also played. The 6'2" player joined Feyenoord in 2002; and his international debut with the Netherlands U16 on November 21, 2007.
Like  we already told you Stefan de Vrij and his pretty girlfriend, our lovely  and Fab Soccer WAG Marloes Buitelaar for a while.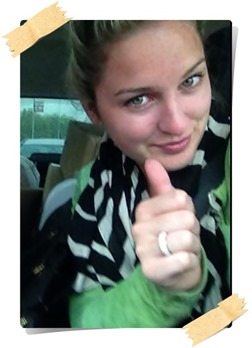 Marloes Buitelaar from Rotterdam, Netherlands, attended at Krimpenerwaard College, she graduated in 2012 from Schoevers in Amsterdam, Netherlands.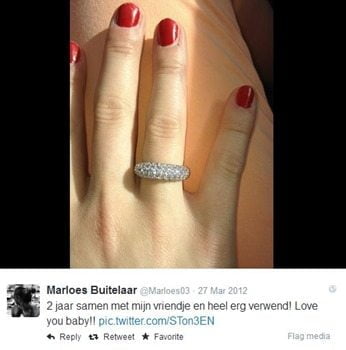 Marloes and Stafan mat when they when teenagers and have been dating  since 2010. (ring on her finger was their two year anniversary gift) You can follow this pretty girl on Twitter here