Mattias Hargin
Mattias Hargin is the months-long husband of killed skier, Matilda Rapaport. Mattias who is a World Cup alpine ski racer, lost his wife Matilda in a freak accident over the weekend reports say. The Swedish couple lived a short marriage having been married for only four months.
The world of alpine skiing is mourning the death of Matilda who was involved in an avalanche accident while in Chile. The 30-year-old was in Farellones, in the South American country, filming a promotional video for Ubisoft's upcoming game, Steep –when she was caught in a snowstorm. Matilda who was buried in the snow by the avalanche, suffered from oxygen deprivation and brain damage by the time rescuers got to her. She spent the weekend in a comma but died on Monday.
Matilda Rapaport, won the renowned Scandinavian Big Mountain Championships in 2011. She was also the winner of the Xtreme Verbier event of the Freeride World Tour in 2013. She was a competitor on the Freeride World Tour 2016. She finished the 2016 season ranked fourth in the FWT women's skiing standings.
Born and raised in Stockholm, Matilda began skiing as a kid. According to her website, as a teen, she moved to Jarpen, to attend Åre Alpine Senior High School.  She also attended Stockholm School of Economics and committed to skiing in her early 20's. She was praised by Red Bull –one of her sponsors –in a statement.
Matilda is survived by her fellow skier husband, Mattias Hargin. Mattias and Matilda were really made for each other, as sports competitors, they both led very active lifestyles. Just a look at their social media profiles and is clear to see the couple enjoyed the outdoors, fitness, being under the sun as well as the cold whether.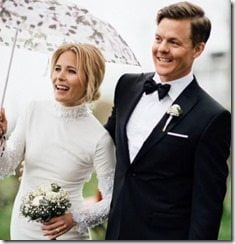 Thought they were husband and wife for a short time, the couple had known each other for over a decade. They met as teens while attending Åre Alpine Senior High School. They tied the knot last April in a private ceremony attended only by family and friends.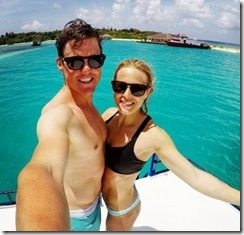 30-year-old Mattias Hargin was born in Stockholm. The Alpine ski racer competes mainly in slalom. He is currently ranked 14th in the World Cup slalom standings and has five World Cup slalom podiums to his name, including a victory in the 2015 Kitzbuehel slalom. The Swede is known for his attacking style on tour and looks to improve upon a lackluster year by his standards this coming season.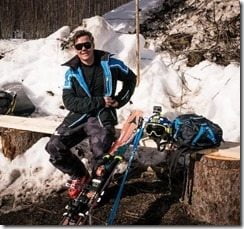 Mattias Hargin also enjoys other sports including football. In addition, he is also a fan of golf and is an avid surfer. Mattias is also into kickboxing and when he isn't practicing some sport, he also likes to taking photographs.
We send our condolences during this sad times.
You can check him out on Instagram here.