Jennifer Wirth
Meet Jennifer Wirth, she is the beautiful girlfriend of college basketball player Corey Kispert, the talented 6'7  small forward with the Gonzaga Bulldogs at the University of Gonzaga under head coach Mark Few.
Corey Kispert Family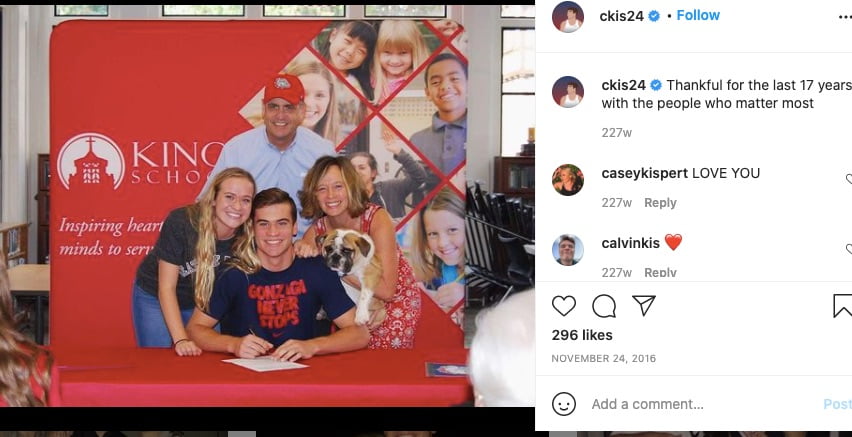 Corey Kispert was born on March 3, 1999, in Edmonds, Washington, he is one of three children born to Craig and Deri Kispert. Corey has one twin sister, Casey, and an older brother, Calvin. Corey was born in an athletic family household, starting from his maternal grandfather Dainard Paulson a former NFL defensive back who played college football at Oregon State before spending fives season with the New York Jets; Mr. Paulson was the 1965 AFL interceptions leader and two -time AFL All-Star.
Corey Kispert father Craig Kispert
Corey Kispert's father is Craig Garry Kispert born on November 11, 1965. He played at Denver Christian High School and Seattle Pacific University. Craig graduated in 1988 with a business and finance degree from Seattle Pacific and in 1991 with an MBA in management from Seattle University. Mr. Kispert is senior vice-president for finance and administration at Seattle Pacific University.
Corey Kispert Mother Deri Kispert
Corey's momma is Deri Kispert born Deryl Ann Paulson a former volleyball player at Selah High School and later at Seattle Pacific University where she met her husband Craig.
"I met him in the gym – he was a basketball player," she said. "He used to come down to the gym all the time. We started dating halfway through my freshman year and got married in 1990."
Deri holds a bachelor's degree in business management, management, marketing, and related support services as well as a master's in business from Seattle Pacific. Deri was a bible teacher at Kings Jr High School from 2006-2009; currently, Mrs. Kispert is a consultant for Brave Space. Before her twins were born she was a Director of Human Resources at Seattle Pacific.
Corey Kispert Siblings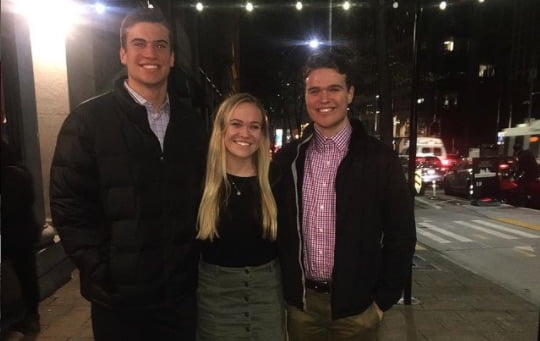 Corey Kispert's older brother Calvin (b. Oct. 7, 1996) graduated from Seattle Pacific University with a Bachelor of Science in Mechanical Engineering in 2019. Calvin is a consultant for Point B in Seattle; before that, he was a private tutor at Club Z! in Home tutoring services and an engineering and project management intern for RAM Technologies. Calvin lives in Seattle with his wife Annie.
Corey's 5'8 twin sister Casey full name Cassandra Jean Kispert is a volleyball player (setter) at Northwest Nazarene University. Casey holds a bachelor's degree in communications from Seattle Pacific University and a bachelor of science in marketing from Northwest Nazarene. Casey is the owner of her YouTube channel Authencally Blonde, she also is the social media manager at Expressoly Yours and had the same position while she attended Northwest Nazarene University from April 2019, to January 2020. Casey also worked in the Seattle Mariners' marketing department between March 2018 to September 2019.
Corey Kispert High School
Four-star recruit Kispert recorded  3.96 GPA at King's High, where he also played an important role in helping his team winning not one but two Washington State 1A titles, averaged  23.9 points, 6.8 rebounds, 3.4 assists, and 2.3 steals per game his junior year, and 25 points per game before suffering a broken foot his senior year. In addition to Gonzaga, Corey received scholarship offers from Virginia Cavaliers and Notre Dame Fighting Irish.
Corey Kispert Gonzaga Stats
Corey Kispert averaged 6.7 points and 3.2 rebounds per game in 35 games, started in seven, his freshman year at Gonzaga.
Named a started his sophomore year, averaging 8.0 points per game and 4.1 rebounds in 37 games.
He was named to the First Team All-West Coast Conference, Julius Erving Small Forward of the Year Award finalist; averaged 13.9 points and 4.0 assists in 33 games his junior year.
His senior year, Kispert has started in 30 games, averaging 18.9 points and  5.0 assists.
Is Corey Kispert Cross-Eyed?
No Corey Kispert is not cross-eyed, I guess there are some photos that depending on the angle, he could look a bit cross-eyed, but we checked and checked over and over and this handsome and talented fella has perfect beautiful blue eyes and some eye-popping stats.
Corey Kispert Wingspan
6'7 Corey Kispert a four-star recruit and a 3-point marksman has a wingspan of  6-foot-8. Some people have described Kispert's talents in the court by saying he has "Good hip turn in the lower body, slower in the upper half, leads to inconsistent overall hip flexibility, great timing in rotation as a help-side rim protector his aggressiveness+strength finishing at the hoop"
Corey Kispert Scouting Report
Senior wing Kistert a high IQ defender, outstanding dribble/pass/shoot wing; consider of the best shooting prospects. He is a favorite to win the Naismith College Player of the Year award, he is averaging 1.43 points per possession and scores 21.1 points per game.
"The translation for Kispert is just super simple He's the best shooter in college basketball and has been compared to Joe Harris since the moment he declared for the draft last year. He would have been picked somewhere in the top 40 had he decided to go pro, but he decided to return and try to get Gonzaga to its first title."
Corey Kispert Instagram
Corey Kispert has over 28,000 followers on Instagram. He gives us an intimate look into his relationship with fellow Gonzaga student Jennifer Wirth, his life in the court starting from his time playing at Kings High School to his latest highlights at Gonzaga. Corey hasn't been that active on Twitter and Facebook. So if you want to know the latest of Kispert your go-to is definitely Instagram.
Corey Kispert Jersey
Corey Kispert's jersey with Gonzaga is available for $99.98 at the Gonzaga Bulldogs Basketball Jersey shop you can get Kispert's jersey at the NCAA shop for $34.99. He wears the number 24 on his jersey, the same number his father Craig Kispert wore before him.
"My dad wore 24 in high school and college (Seattle Pacific) and the number kind of got passed down to me," Kispert said. "After that when Kobe (Bryant) got the number, it was 'Oh yeah, it's Kobe, it's all Kobe,' but I've just worn 24 for as long as I can remember."
Corey Kispert Girlfriend
Corey Kispert's girlfriend is Jennifer Wirth, who makes regular appearances on his Instagram account. Corey and Jennifer started dating in early 2018, before her he dated Claire Jo Diede while they were in King's High School, Claire currently attends the University of Hawaii at Manoa.
Jennifer Wirth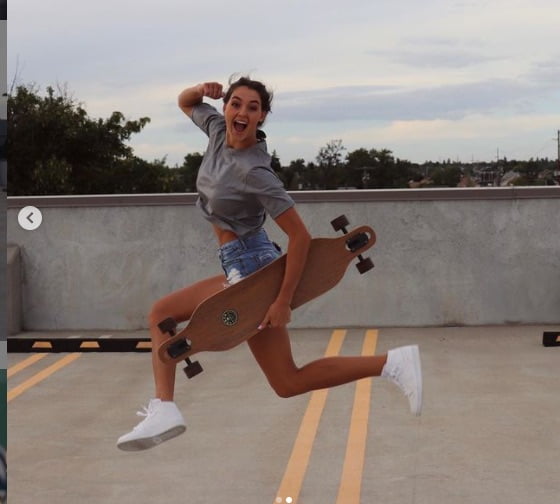 Jennifer Wirth and her boyfriend Corey Kispert have several things in common, they both play basketball for the Gonzaga Bulldogs and they both have twin siblings, Jennifer's identical twin sister LeeAnn Wirth is also a basketball player with the Bulldogs basketball team, the Wirth twins are both junior forwards standing at 6'3, LeeAnn averages 8.8 points and 4.8 rebounds while Jennifer is averaging 10.5 points and 6.9 rebounds per game.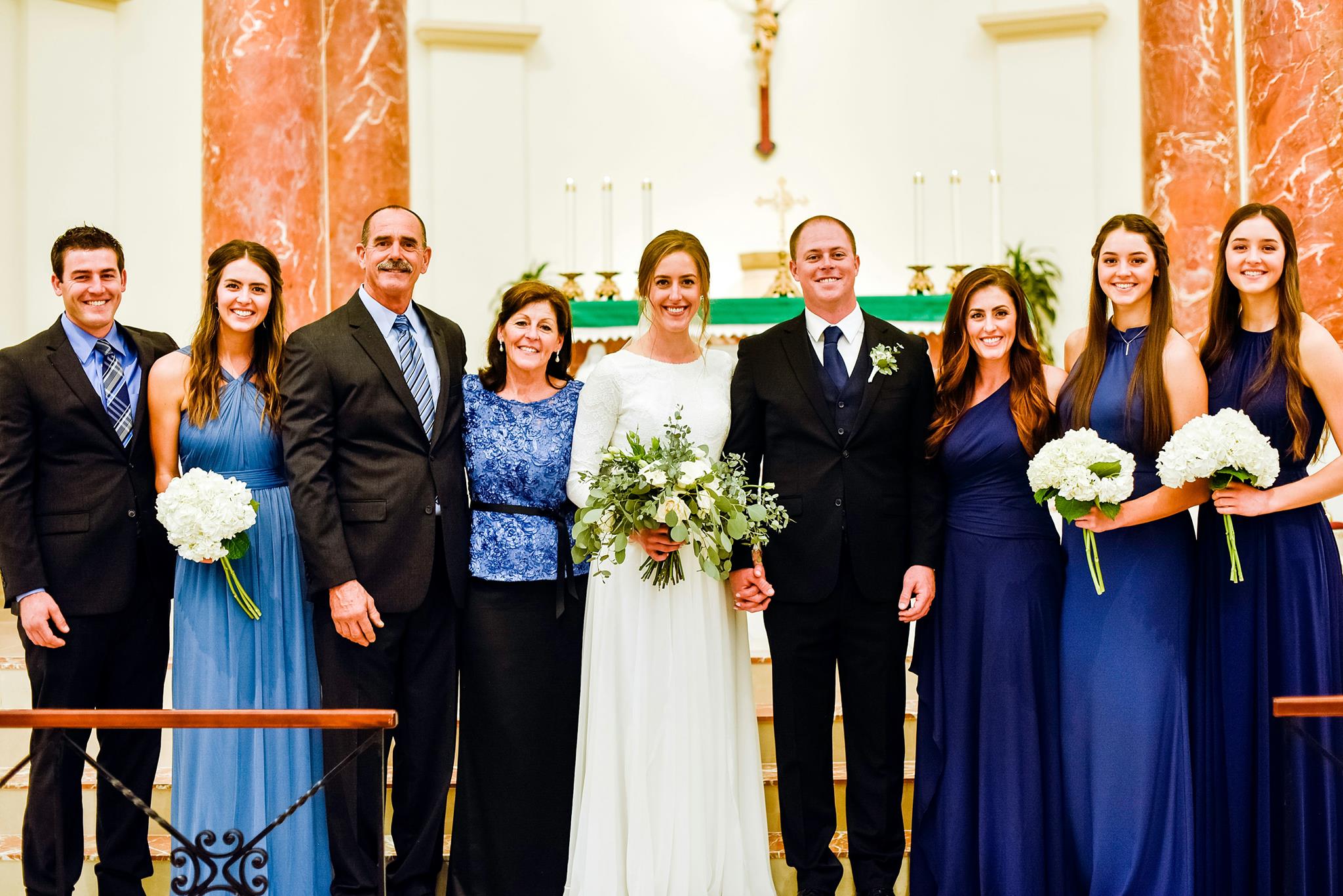 Jennifer Wirth born on January 7, 1999, is one of five children born to Alan and Diane Wirth (born Diane Cook on October 29, 1957). Her other siblings are brother Joe and sisters Theresa, Alana and Christina Wirth now Christina Ricketts, who played for the WNBA's Indiana Fever and college basketball at Vanderbilt, she works at FOCS- Te Fellowship of Catholic University Students.
Theresa Wirth now Thersa Wirth Eubanks (b. 1992) a real estate agent at ColdwellBanker Devonshire played basketball at the University of Denver. Alana Wirth now Alana Mota (b. Dec. 15, 1984) played basketball at Barry College, like her sister Theresa, Alana is a realtor, she lives in Phoenix with her husband Ricardo Mota Jr. and their two children.
Jennifer's only brother Joe (b. June 20, 1989) is married to the former Bree Lance, momma of his three kiddos; Joe Wirth played soccer at Mountain View and Scottsdale Community College.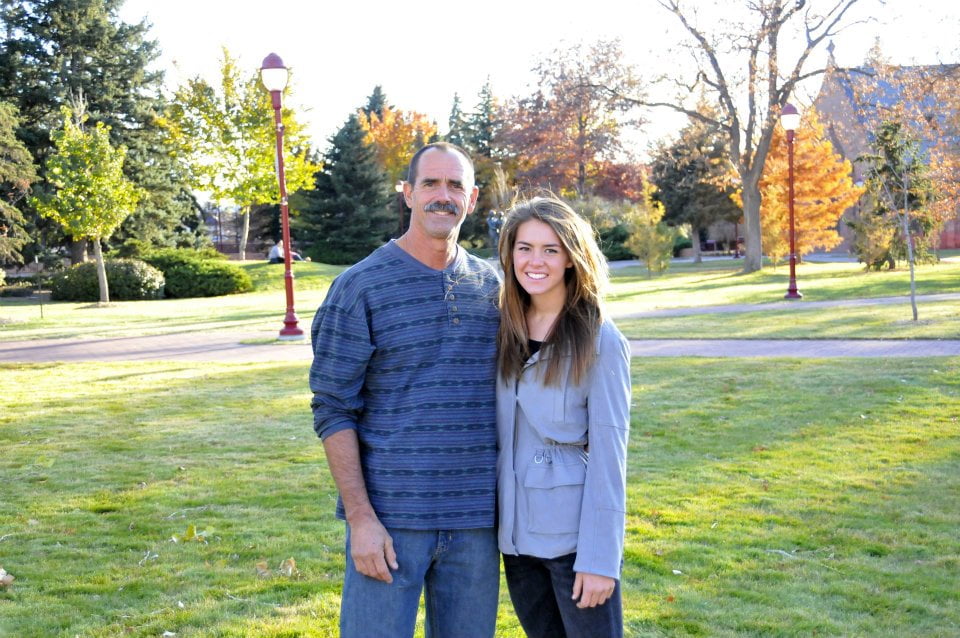 Jennifer's father Alan Lee Wirth (b. Dec. 8, 1956) in Mesa, Arizona a former MLB pitcher who played baseball with the Oakland Athletics, Baltimore Orioles, and the Detroit Tigers before he retired in July 1980.
Jennifer Wirth High School
Jennifer Wirth played basketball at Seton Catholic High School in Mesa, Arizona; she was twice named to the honor roll twice, 3.8 GPA,  Arizona Republic/azcentral.com All-Division II First Team honoree,  Ed Mulvey Award, and was named the Offensive Player of the Year,  AIA First Team All-Section VI (2016-2017). Jennifer averaged 10.1 points and  8.5 rebounds per game her senior year.
Jennifer Wirth Gonzaga Stats
Jennifer was selected 2018 WCC ALL-Freshman team, 18.1 minutes per game and 4.6 points per game and 3.2 assists in 33 games, started in two.
Received 2019 WCC ALL-Academic Honorable Mention, averaged 8.3 points and 5.3 assists per game, played in 27 games.
Received 2020 WCC ALL-Academic Honorable Mention, selected All-WCC first team, DI-AAA-ADA Scholarship Athlete; in 31 games averaged 10.8 points and 6.9 assists per game.
During the 2020-2021 season, Wirth averaged 12.7 points and 8.1 assists.